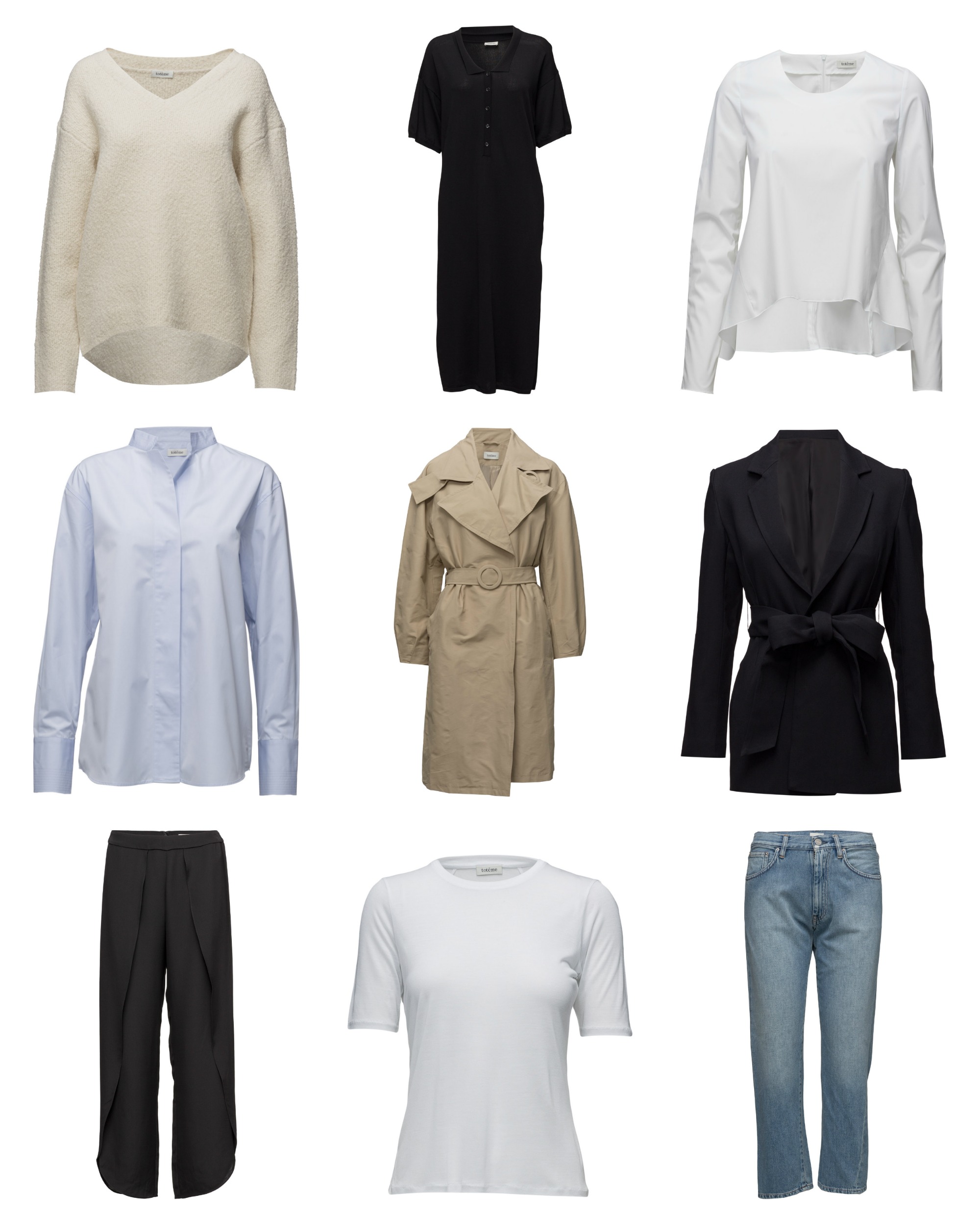 Shirt   /   Trench coat   /   Blazer
Ei taida tulla kenellekään yllätyksenä, että rakastan Totêmen super yksinkertaisia mallistoja. Tämä kevätmallisto on mielestäni täydellinen näiden kaikkien vaatekaapin kulmakivien kanssa. Mukana on kuitenkin sopivasti myös rennompia vaatteita, joissa mielelläni kävelisin parin kuukauden päästä kesäisillä kaduilla. Merkin vaatteita en ole vielä raaskinut ostaa, mutta heti kun saan selville, että myydäänkö merkkiä jossain Helsingin kivijalkamyymälässä, niin kävisin sovittelemassa niitä. Näppituntuma ja materiaalien fiilistely kertoo nopeasti, että millaisesta laadusta on kyse. Toinen vaihtoehto on sitten vain ostaa lento Tukholmaan ja käydä sovittelemassa siellä…ei sekään olisi yhtään hullumpi ajatus, heh.
Täällä on herätty Tallinnan Swisshotellin maailman mukavimmasta sängystä ja iltapäivästã takaisin Helsinkiin. Ihanaa, että huominen on vielä lomaa – saadaan toivottavasti kotia astetta valmiimmaksi!
I guess it comes to nobody as a surprise how much I love the super simple look of Totême's collection. Basics made from luxurious materials that go never out of style – definitely something for me. I have to find out if I can find this brand in Helsinki, so I could try some of these items on me (after it's easier to buy them online when you know your size). Or then I just have to book a flight to Stockholm…that's not a bad plan either, heh.
Today we woke up in Tallinn and this afternoon we take the boat back to Helsinki. I'm super happy tomorrow is still a day off – hopefully, we can get some furniture shopping done!
*Commercial links/Mainoslinkkejä.
Save
Save
Save
Save
Save
Save