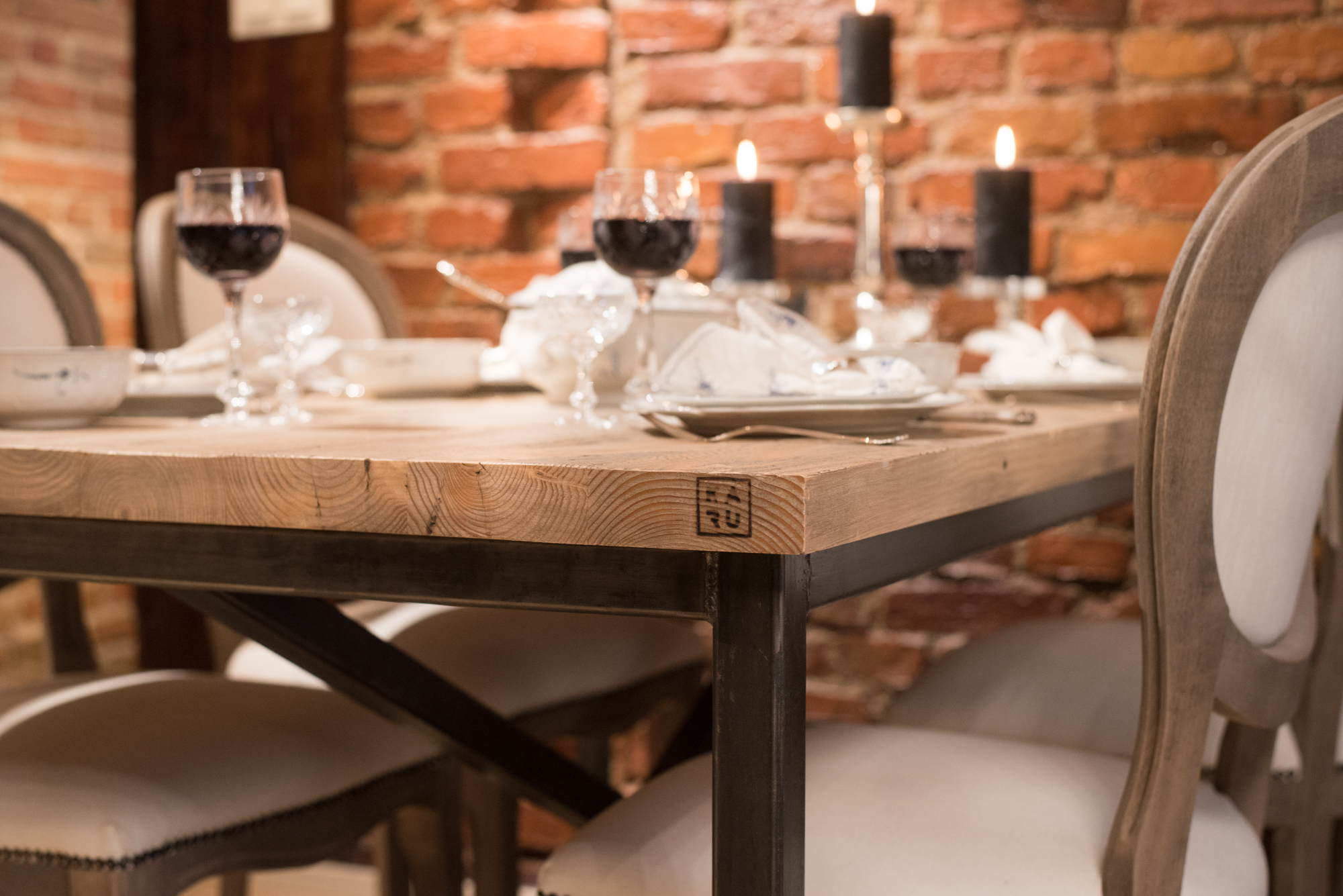 Arvostan ihan mielettömän paljon yrittäjiä ja yrittäjyyttä ja itselläni se on melkeinpä veressä. Tiedän, että yrittäjän elämä ei ole helpoin tie ja se vaatii aivan järkyttävän määrän työtä, eikä se työ katso aikaa eikä paikkaa. Voin siis sanoa, että itselläni ei ole ikinä ollut mikään yliruusuinen kuva yrittäjyydestä ja tiedän, että etenkin alussa se kaikki työntulos revitään omasta selkänahasta. Ehkä sen takia arvostankin niin paljon kaikkia niitä ketkä lähtevät rakentamaan jotain omaa. Jos tällä alustalla voin tuoda heitä esille, niin aina parempi!
Kuten tekstistä arvata saattaa, haluan nostaa kahden naisen, Pian ja Kirsin, yrityksen esille. Heidän tarinasta voi lukea enemmän täältä, mutta kaikki lähti siitä kun he eivät löytäneet sopivia huonekaluja vastavalmistuneille mökeilleen. He päättivät ottaa härkää sarvista ja tehdä muutaman itse ja siitä alkoi Karun tarina. Nyt tuotteet valmistetaan Euroopassa käsityönä ja tuloksena on todella laadukkaita ja kauniita puu- ja metallituotteita.
Pia ja Kirsi ovat upea esimerkki naisista, jotka uskaltavat heittäytyä uuteen. Heillä molemmilla on vieläpä toiset työt tämän rinnalla, joten tylsää hetkeä heillä tuskin on! Ilokseni saan tarjota teille blogini lukijoille ensitilauksesta 20% alennuksen koodilla KARU20, joten käykää ihmeessä kurkkaamassa Karun valikoima! Nyt tekisi mieli rakentaa mökki itsekin, jotta olisi paikka tuolle upealle pöydälle…
I quickly want to introduce to you Karu – a new Finnish furniture brand created by two women, Kirsi and Pia. The products are made of recycled wood in Europe and they are so beautiful. We had the best lunch/turned into dinner on this table and I wanted to take the table with me after we left. The website is for now only in Finnish, but they will eventually ship to Europe as well, so you should take a look at the products. Hope you like them as much as I do!