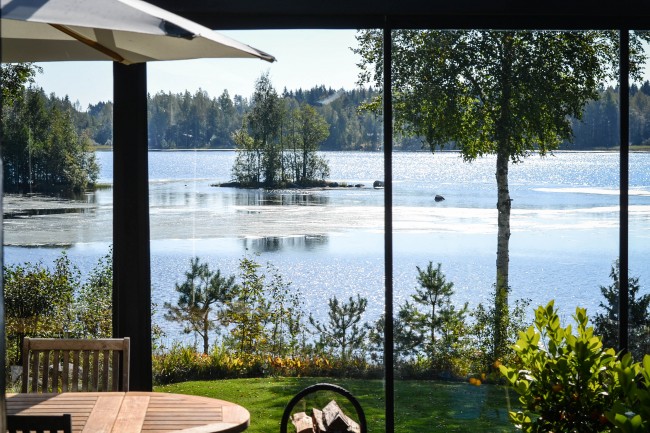 [dropcap custom_class="normal"]Niinhän siinä sitten kävi, että heti kun ehdin rauhoittua ja rentoutua niin perjantaina alkanut flunssa iskikin vähän kovemmin. On se kumma miten kroppa jaksaa tsempata niin pitkään kun on tarvis ja sitten kun kiire hellittää niin vasta sen jälkeen tauti puhkeaa kunnolla.[/dropcap]Parempi tosissaan näin koska pystyin levätä landella hyvin ja nyt on jo paljon parempi olo. Perus flunssaan kun ei oikein toimi muu kuin monta kuppia teetä ja lepo. Flunssan aikana sekoitan yleensä teen sekaan propolis tippoja ja olen huomannut, että ne tosissaan auttavat hyvin!
Tällä viikolla on tulossa vielä postaus meidän Ranskan reissun viimeisestä etapista. Saint-Emilion oli yksi reissun kohokohtia. Jos muotiaiheiset postaukset kiinnostaa eniten niin huomiseksi on luvassa asukuvaa syksyn tärkeimmän austeen, eli hatun kanssa. Stay tuned!
After a hectic week, I decided to spend the weekend at our family's summerhouse. As most of you know, it's one of my favorite places. I can relax there in a way that's not possible anywhere else. Also doing some physical yard work is something that really puts your mind at rest. The downfall of relaxing too much after a hectic period is that the body allows any underlying symptoms to pop up. That's exactly what happened. I had been feeling a bit flue and of course as soon as I allowed myself to rest, the flue hit me. Luckily I was able to rest and literally do nothing (expect read fashion magazines for hours and drink g lots of tea) and now I already feel better.
Tomorrow I'll post some outfit pictures so stay tunes!