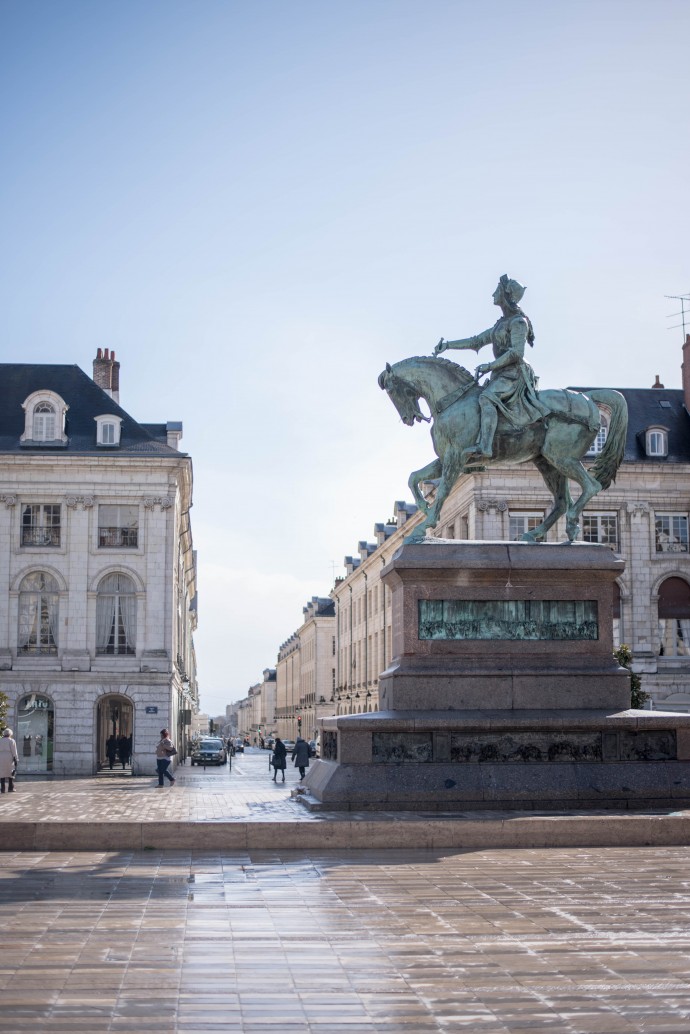 Terveisiä Orléansista! Lensin Ranskaan perjantaina ja viikonloppu meni ihan hujauksessa ohi. Oli ihana nähdä poikaystävääni taas monen viikon jälkeen ja nyt on ihana fiilis kun vuoden kestänyt kaukosuhde on ohi. Meidän ei missään vaiheessa pitänyt viettää näin kauaa erillämme, mutta niin siinä vain kävi. Elämästä kun ei aina tiedä mitä se eteensä heittää. Nyt me olemme kokeneet oikeastaan kaikki mahdolliset asumistilanteet kuuden vuoden yhdessäolon aikana. Helpottavaa huomata, että suhde on niin vakaalla pohjalla, että vuosi erossa ei ollut haaste eikä mikään.
Yhdessäolo on kyllä tuhat kertaa erossaoloa mukavampaa ja se tavallinen yhteinen arki tuntuu nyt todelliselta luksukselta. Hassua miten fiiliksissa sitä voikaan olla siitä, että voi käydä ruokakaupassa rakkaansa kanssa, heh.
Orléans näyttää myös parastaan tähän aikaan vuodesta, joten olen todella innoissani uudesta kotikaupungistani! En olisi ikinä kuvitellut löytäväni itseäni täältä asumasta, mutta niin se elämä vaan vie.
P.S. Kommenttien julkaiseminen ja vastaaminen voi olla hidasta, sillä saamme nettiyhteyden vasta viikon lopussa!
Bonjour from Orléans! I flew in last Friday and the weekend went by so fast. It was so nice to see my boyfriend again and I'm so happy this one year long distance relationship is over. We never planned to live apart for this long, but life happened. Now we have actually experienced all possible living arrangements during our six years together. It's actually pretty amazing to see how stable our relationship is, because we handled this year apart really well.
Of course living together is so much better and being able to do the regular things feels amazing. I can't believe how excited I am just to go to the grocery store with him, heh.
Orléans looks especially beautiful during summer and I'm excited to be here. In all honesty I would never have guessed that I would find myself living here one day, but life has a funny way of making things happen. And it feels right!
Save