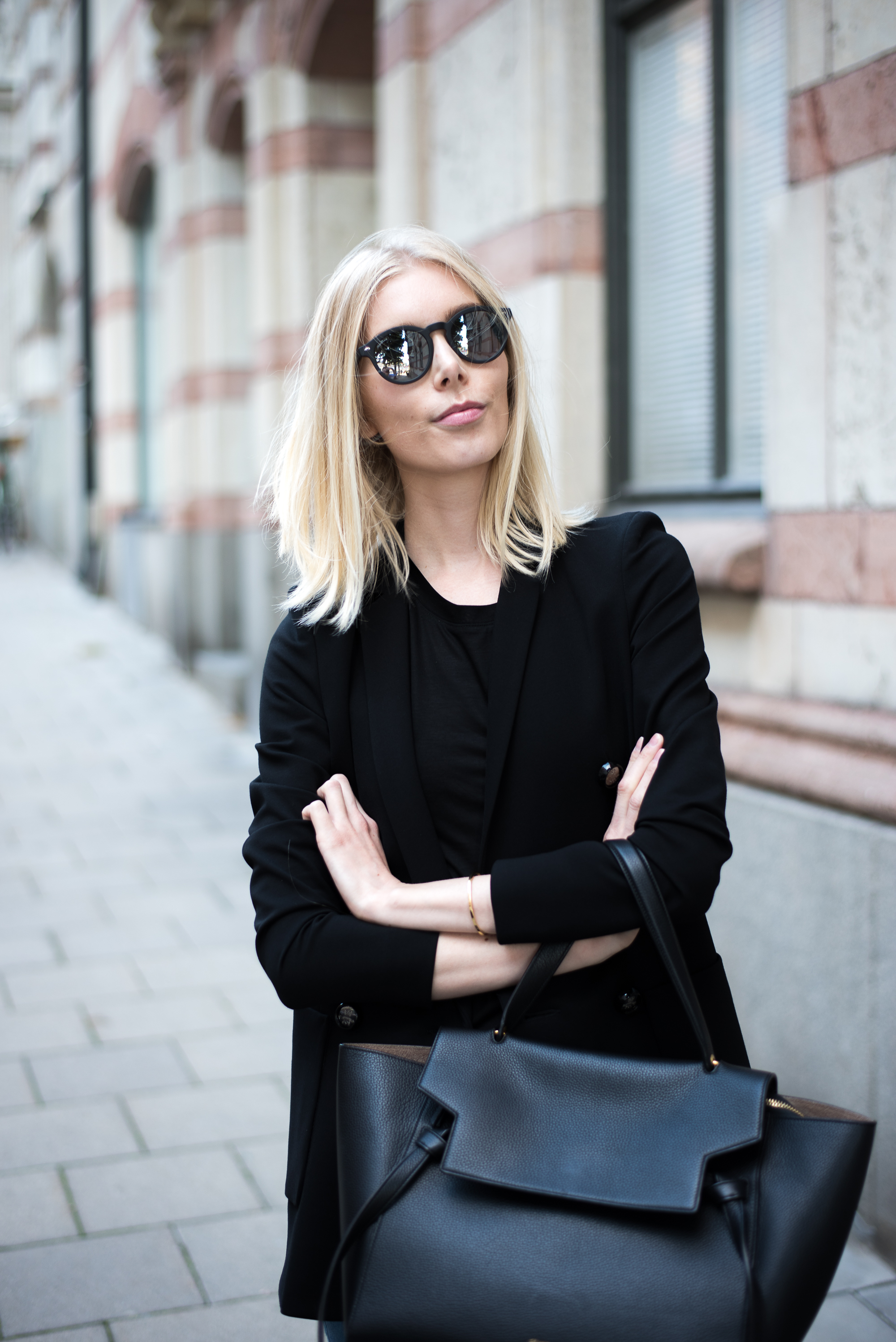 Tukholmaan lähdimme vain käsimatkatavaroiden kanssa, joten paljon valinnanvaraa pukeutumisen suhteen ei siellä päässä ollut. Siksi puin päälleni tämän Andiatan syysmalliston Jenner jakun, joka on kuin tehty matkustamiseen. Sen ihana tukeva trikoomateriaali ei rypisty, pysyy jämäkkänä ja ennen kaikkea on erittäin mukava päällä. Olen jo pidemmän aikaa etsinyt tällaista rentoa jakkua arkikäyttöön, joka olisi myös perusjakkua pidempi malliltaan. Olisihan se pitänyt arvata, että Andiatalta sellainenkin löytyisi. Kannattaa myös tarkistaa miten upealta Matilda näyttää tässä jakussa ja puvun housuissaan. Love!
Meidän ulkomaalaiset vieraat saapuivat lauantaina ja kentältä lähdimme suoraan kohti maaseutua. Tulimme landelle heidän lomansa aluksi aurinkoisen ilman vuoksi ja nyt palaamme kaupunkiin vielä muutamaksi päiväksi ennen heidän paluulentoansa takaisin Luxembourgiin. Meidän menoa voi muuten seurata parhaiten snapchatin kautta (styleplaza.) Päivitän sinne eniten arkisia juttuja, joita ei blogin puolella tai Instassa juuri nähdä!
Hyvää uutta viikkoa kaikille ja pian voidaan toivottaa syyskuu tervetulleeksi. Ihanaa!
We only took hand luggage to Stockholm, so I had to decide carefully what to wear, as I didn't have many options. I decided to wear Andiata's Jenner blazer, which is basically made for traveling, as it's so comfortable and doesn't wrinkle. I've been looking for a longer blazer that would be suitable for everyday use and this one is absolutely perfect. It looks so chic with anything and even a simple outfit like this is raised to a new level with this blazer. I absolutely love it!
So our friends from Luxembourg arrived on Saturday and we took them straight to the summerhouse, as the weekend was sunny. Today we are going back to Helsinki until they fly back home on Wednesday. Then next week our vacation in Finland is also coming to an end, and it's time to say goodbye to summer and welcome Fall.
Have a great new week everyone!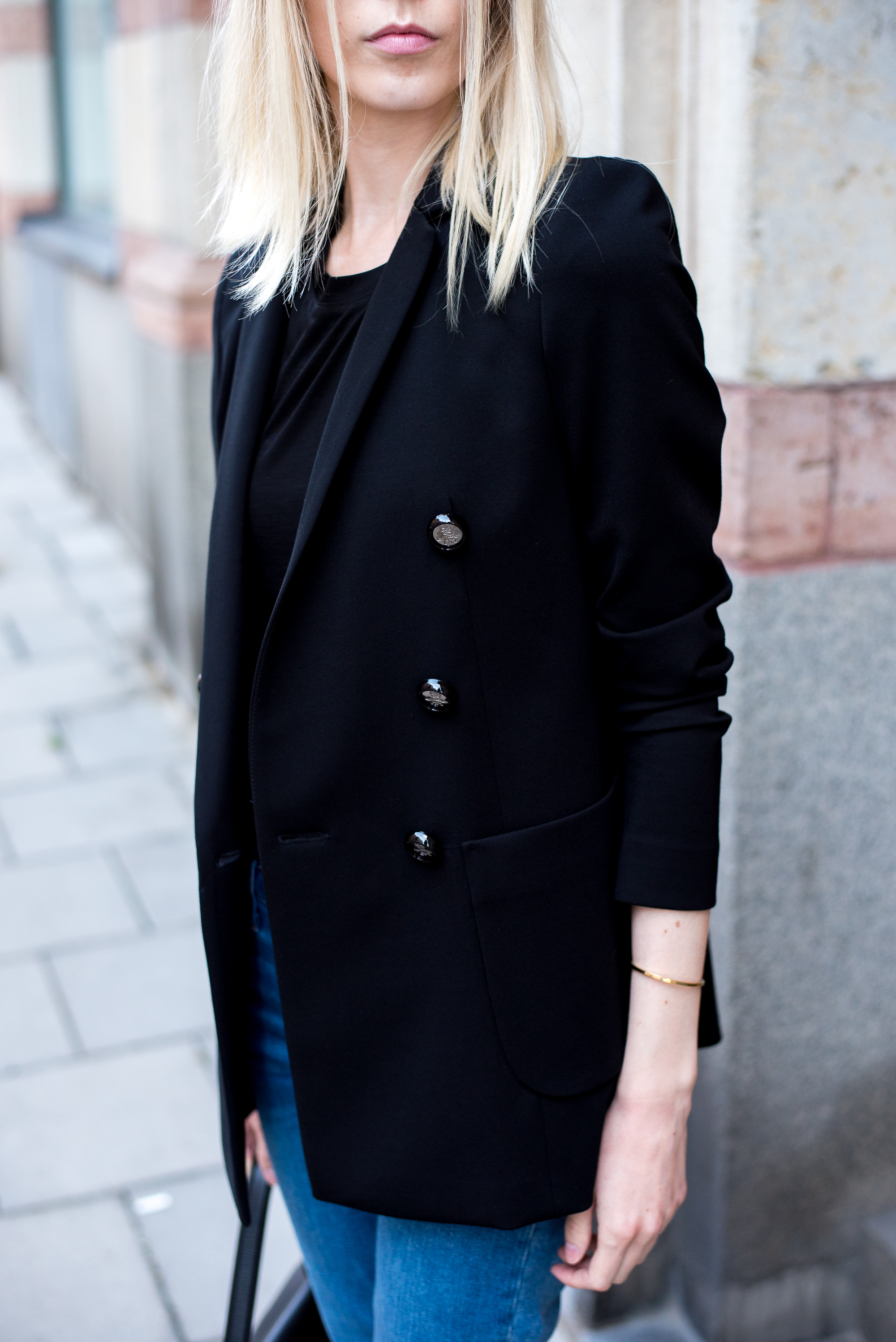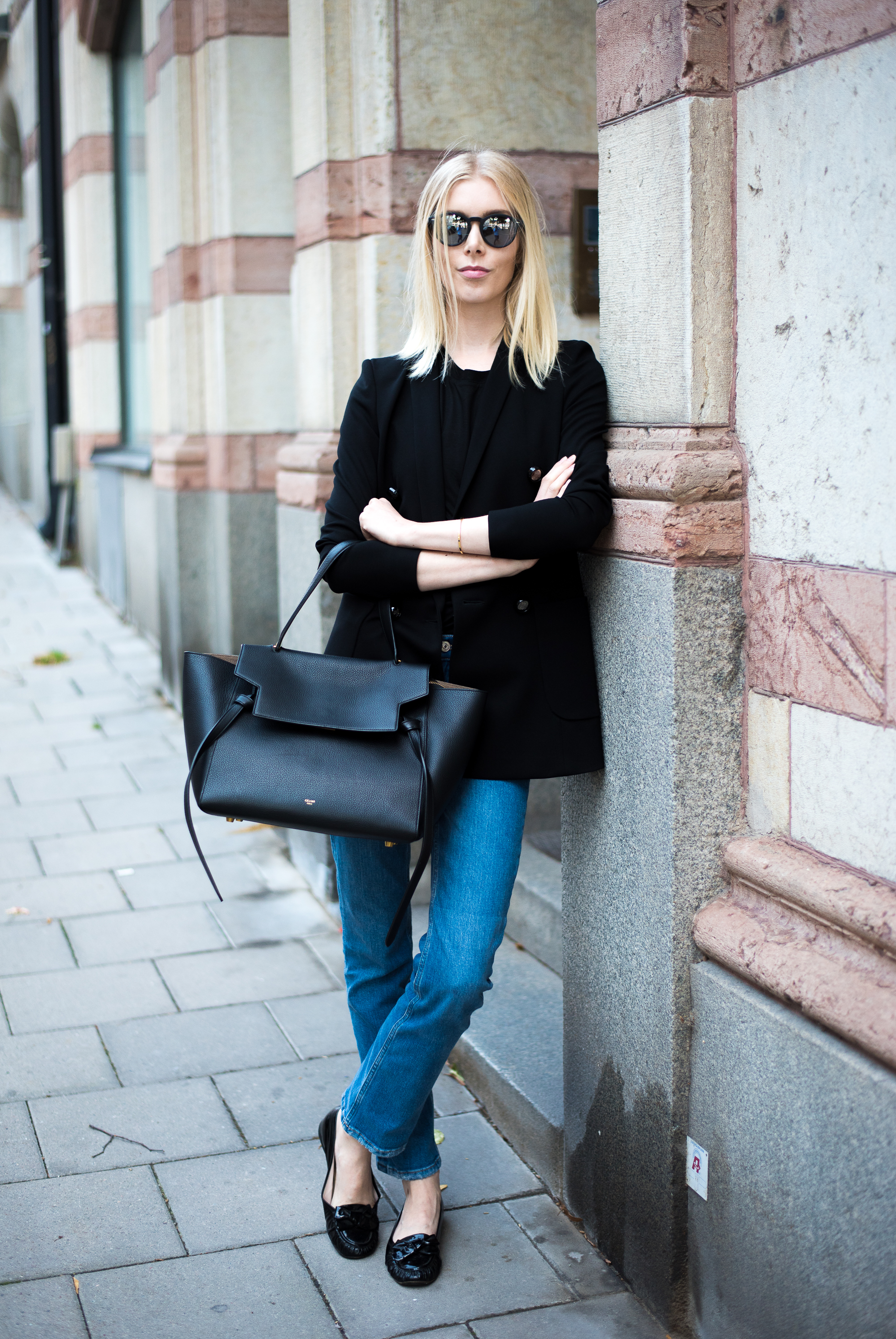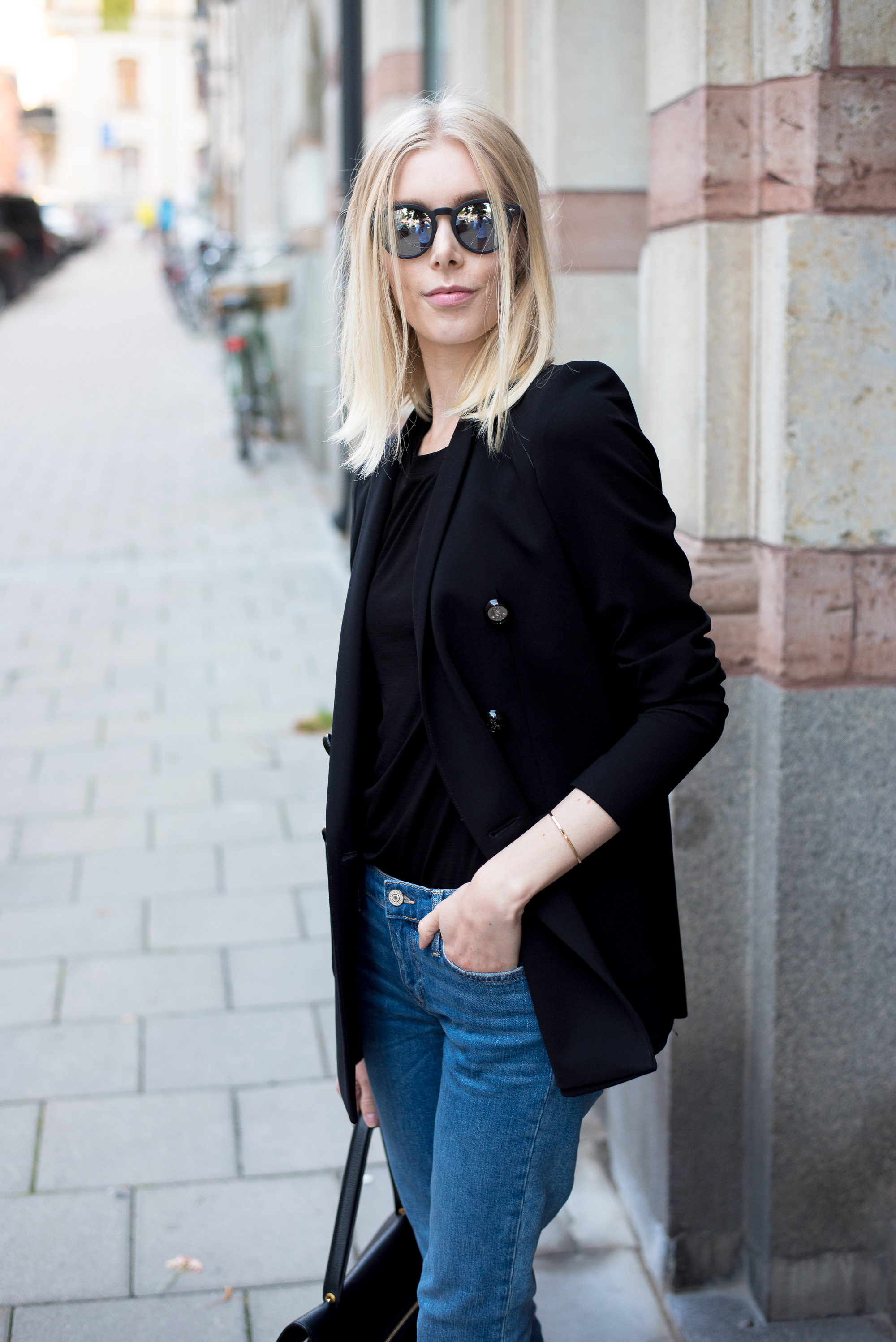 Jakku / Andiata
Jeans / Mango (similar here*)
T-shirt / H&M (similar here*)
Shoes / Ross (similar here*)
Bag / Céline
Sunnies / Montana (similar here*)
Bracelet / Saint Laurent
*Commercial links/Gifted.
*Postaus yhteistyössä Andiatan kanssa.