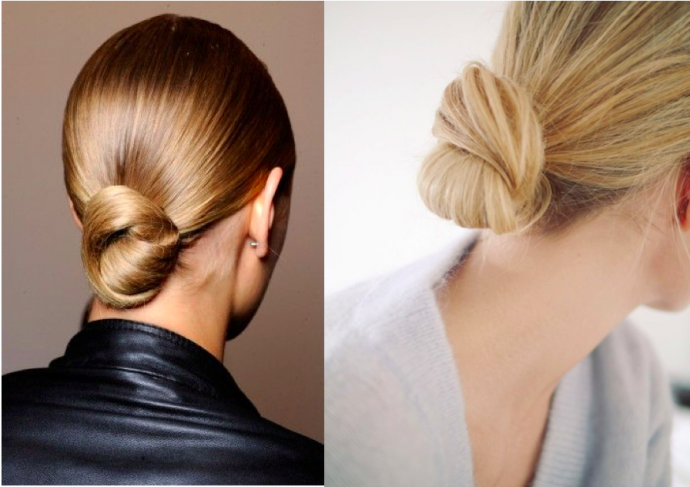 [dropcap custom_class="normal"]Niskanuttura on todella tyylikäs kampaus. Se sopii niin hienompaan tilaisuuteen kuin arkeenkin. Arkinutturan voi sitten tehdä hieman rennompana versiona. Jos menisin huomenna naimisiin niin tämä olisi todennäköisesti valintani. Harmi vaan, että olen niin tumpelo omien hiusteni kanssa. Hyvä jos saan niitä edes letille, eli näiden kuvien nutturat saattavat olla mahdottomia toteutettavia itselleni.[/dropcap]
Haluan kuitenkin kokeilla tätä ihan kotioloissa, joten yritän nyt etsiä jonkun "guide for dummies"-tyyppisen tutoriaalin netistä. Sitten ei muuta kuin harjoittelemaan!
I think that a low bun is a chic choice for evening events. Why not even for daytime? If I got married tomorrow, this would most likely be my choice. Too bad I'm so bad at fixing my own hair, because I don't think I can pull this off even if I wanted to.
I should probably find a hair tutorial for dummies, heh. Maybe that would help! Then I could try it at home.
Enjoy your evening!
*Images; Pinterest.