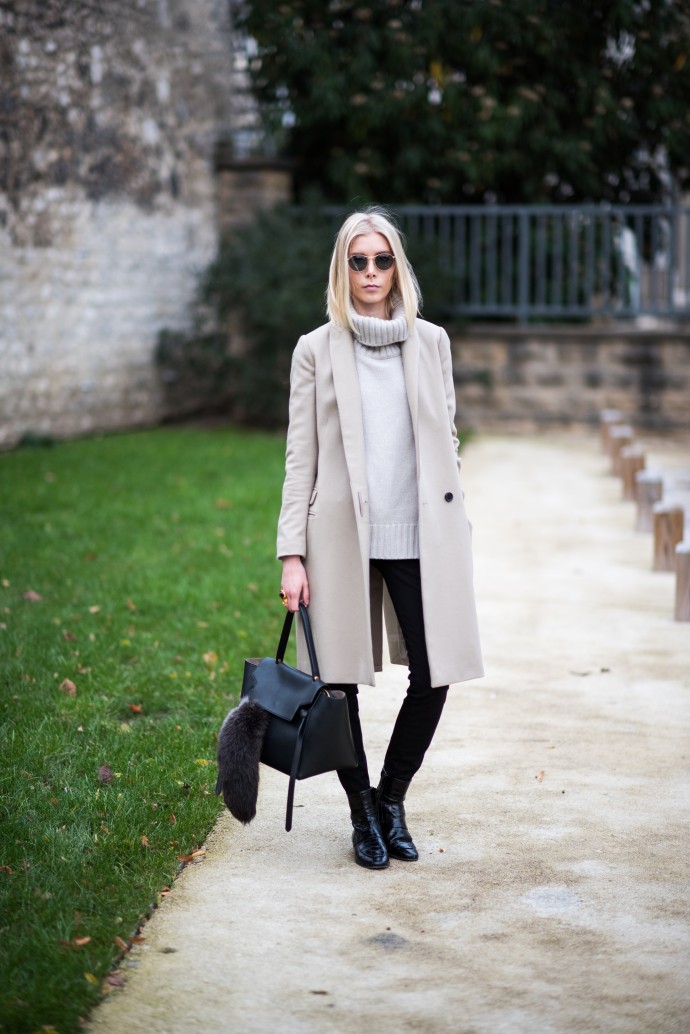 Tässä super yksinkertaisessa asussa on tullut talsittua pitkin kaupunkia ja yliopiston käytäviä. Tuntuu, että mitä tyhjempi pää (koeviikon ja flunssan jälkeen voi todella sanoa päänsä olevan tyhjä) niin sitä yksinkertaisempi asu valikoituu päälle, heh. Onneksi viikonloppu on taas edessä, jotta pääse lataamaan akkuja! Meillä on monenlaisia suunnitelmia ja ensimmäiseksi ajattelimme korkata tulevat vapaat illallisen merkeissä yhdessä Orléansin lempiravintolassani (Les Fils à Maman – sama ravintola löytyy myös Pariisista).
Sen lisäksi haluisimme käydä tarkistamassa yhden läheisen linnan jouluvalot, sekä ehtiä Pariisin itäpuolelle La Vallée Village outlet-kylään (voi kyllä olla, että ryysiksen takia jätetään tämä reissu välistä…). Sunnuntaina meillä on sitten yhteinen jouluillallinen poikaystäväni perheen luona, sillä mehän tulemme aatoksi Suomeeen. Puuhaa siis riittää! Ja niitä joululahjojakin pitäisi miettiä…
Tunnelmallista viikonloppua kaikille!
P.S. Huomenna blogissa starttaa kolmas ja viimeinen jouluarvonta (Balmuir fanit hoi!), eli täällä kannattaa käydä kurkkimassa! Sunnuntaihin asti ehditte vielä osallistua Andiatan neuleen (täällä) ja Lernberger Stafsingin (täällä) tuotepaketin arvontaan.
This super simple outfit has been my "to go"-look during this week. After having a flue and doing many exams, my brain is really drained empty, heh. When this happens, I usually tend to pick the most simplistic looks. Luckily the weekend is here again and perhaps I'll get some inspiration back, so that I can wear something else than only this outfit, heh. We actually have many plans and the first one is to have a chill dinner in one of my favorite restaurants (Le Fils à Maman) tonight.
Besides that, we are also planning to visit a castle with some Christmas decorations and maybe even drive to La Vallée Village. I'm just worried it's going to be too packed, so we might skip it altogether…Then on Sunday we have a pre-Christmas dinner with my boyfriends family, as we are spending the holidays in Finland with my family. And then of course, I need to catch up on my Christmas shopping's…
Enjoy your weekend everyone!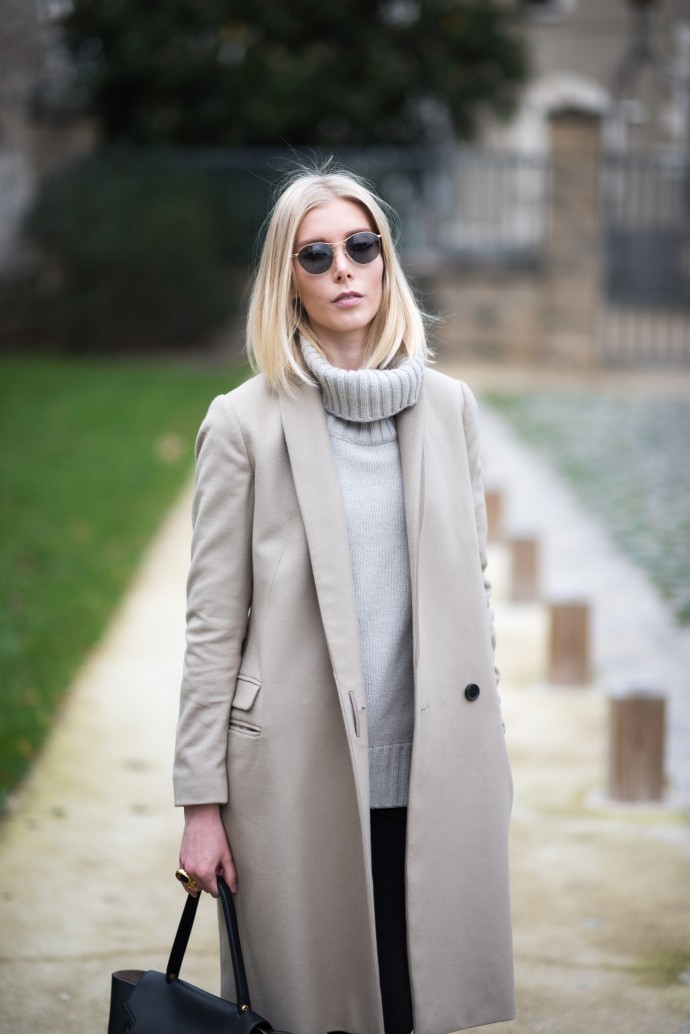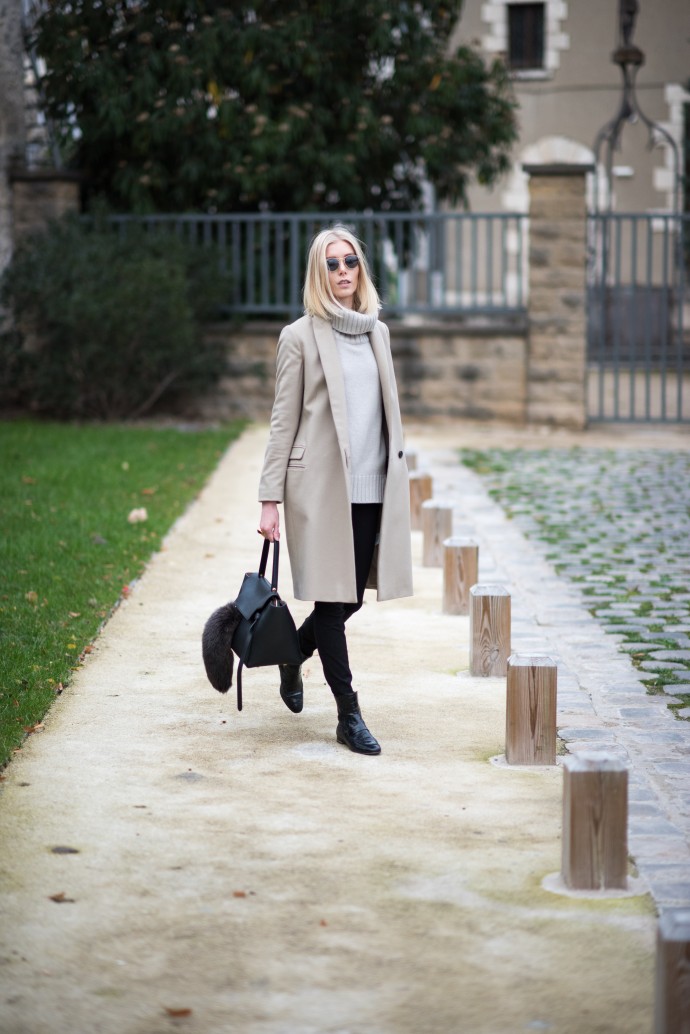 Coat / All Saints
Knit / Max Mara
Pants / Zara
Bag / Céline
Boots / H&M
Ring / Saint Laurent