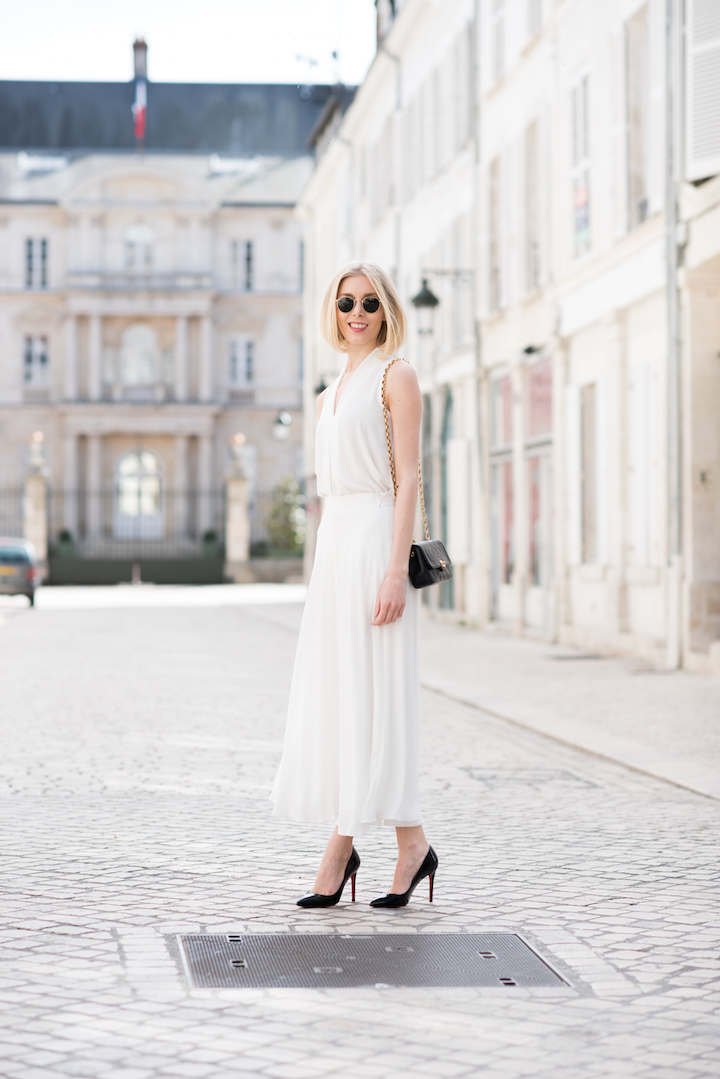 Olen odottanut lämpimämpiä ilmoja etenkin siksi, että pääsisin vihdoin näyttämään teille tämän upean Andiatan asun! Olen aina sanonut, etten ikinä käytä käsivarsia paljastavia asuja, mutta nyt täytyy ottaa sanani takaisin. Tämä asu oli nimittäin sellaisenaan niin upea, että en halunnut peittää sitä millään muulla vaatteella. Silläkin ehdolla, että käsivarret näkyisivät, joten antaa niiden näkyä.
Tiedättekö sen tunteen kun jokin tietty asu saa sinut tuntemaan itsesi kauniiksi? Tämä on juuri sellainen asu. Harvemmin käytän näin naisellisia vaatteita, mutta jokin tässä hameessa ja topissa vain kolahti. Luultavasti se on molempien vaatteiden nerokas leikkaus ja täydellinen istuvuus; taattua Andiataa siis! Otimme nämä kuvat sunnuntaina kun lämpötila oli +20 astetta ja oli aivan ihana fiilis kun tällaisen vilukissan ei tarvinnut palella ollenkaan. Ihan uskomaton tunne talven jälkeen!
Tämä hame on myös siitä loistava, että se menee arkeen yhtä hyvin kun juhlaan. Kesällä aion yhdistää sen sandaalien kanssa ja viileneviin kesäiltoihin mustan neuleen pariksi. Monikäyttöinen vaate siis! Andiatan valikoimassa on muuten sama hame myös keltaisena, mikä on pirteä vaihtoehto värien ystävälle. Hameen löydätte Andiatan verkkokaupasta kummassakin värissä tästä. Itselläni on koko 32, mikäli koko asiat mietityttää! Mutta mikä on teidän tuomio tästä kokovalkoisesta asusta?
I have been waiting for the warmer weathers, so that I can finally show you this beautiful white outfit from Andiata! I've always said how I never wear sleeveless shirts or dresses, but this outfit was too nice just like this, so I didn't want to cover it up with anything. So let them arms show!
You know when an outfit makes you feel beautiful? That's what this outfit does for me. I could just wear it all day, only because of the way it makes me feel. I'm usually not a fan of super feminine looks, but this one has something that got me hooked. I think it's the cut of both items that is just perfect. The care for details is why I love Andiata's clothes so much! This dress can be found on their website, both in white and yellow (here).  So what do you think about this look?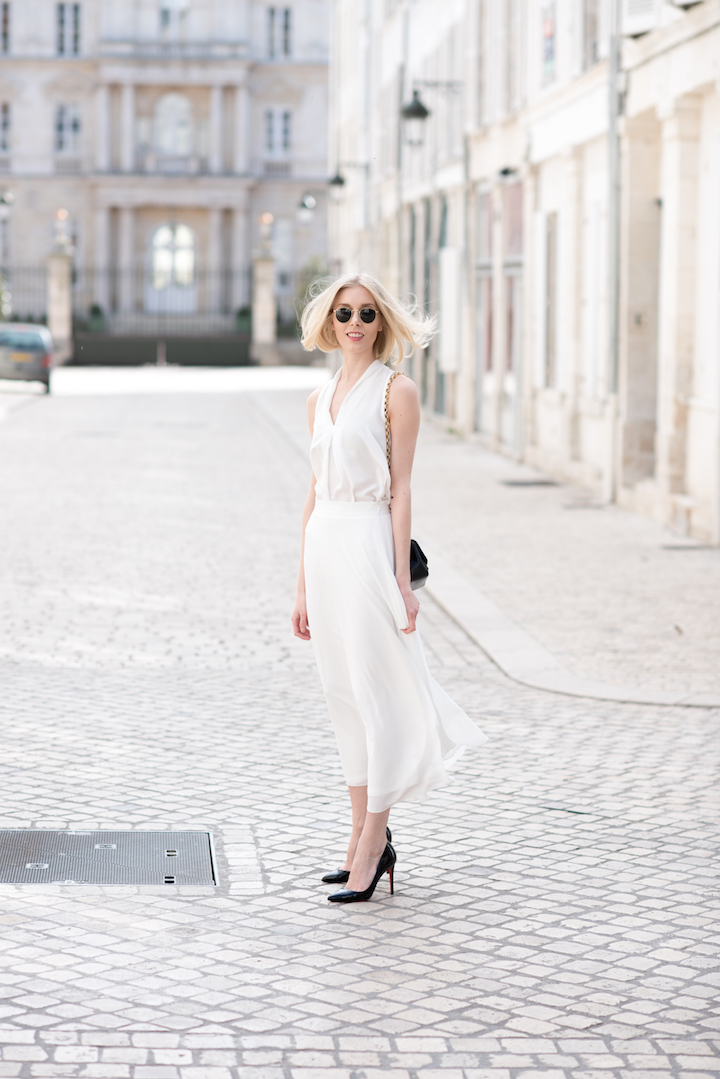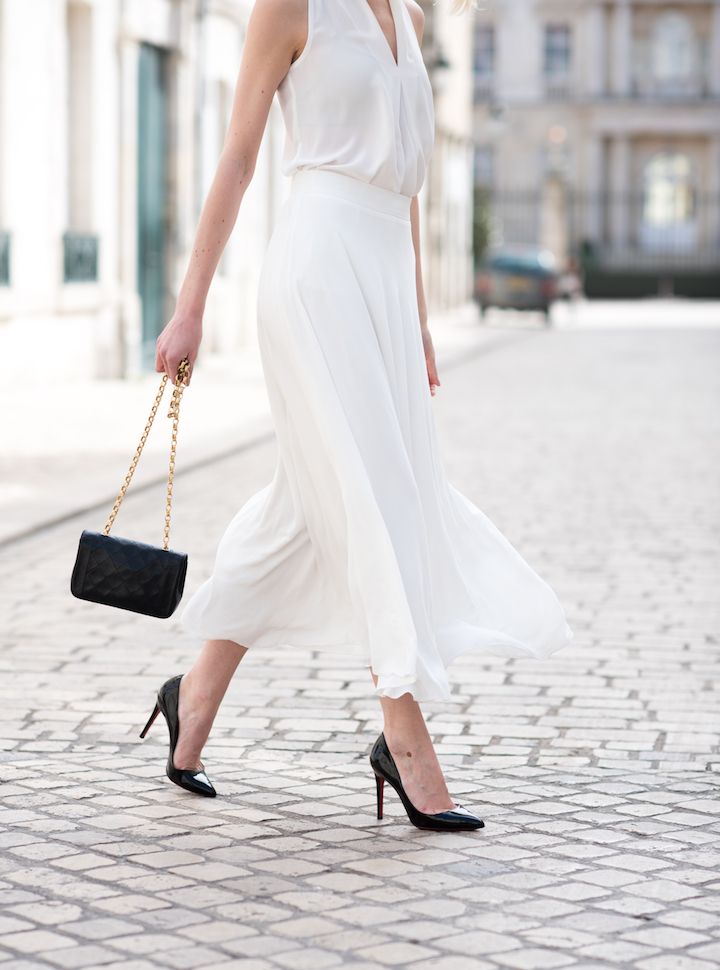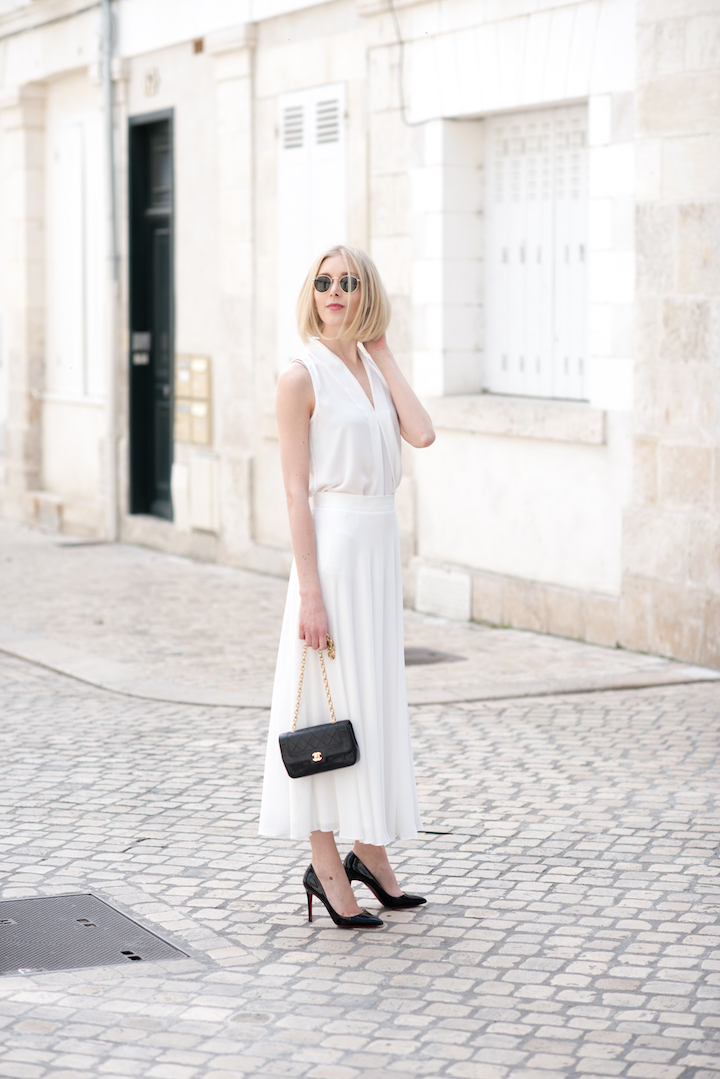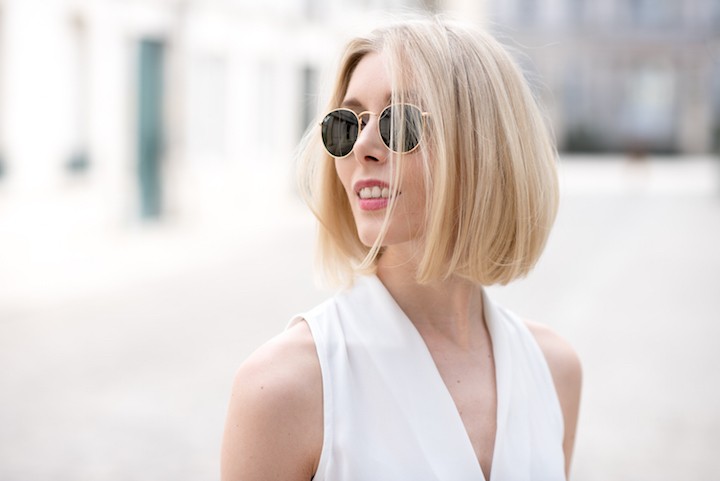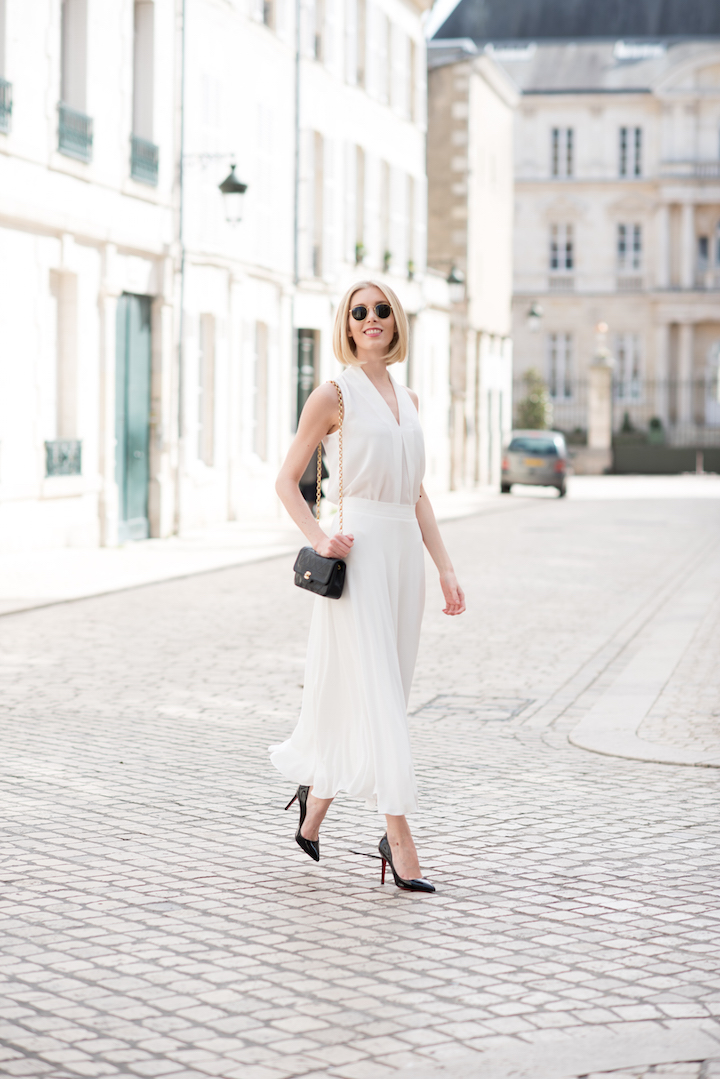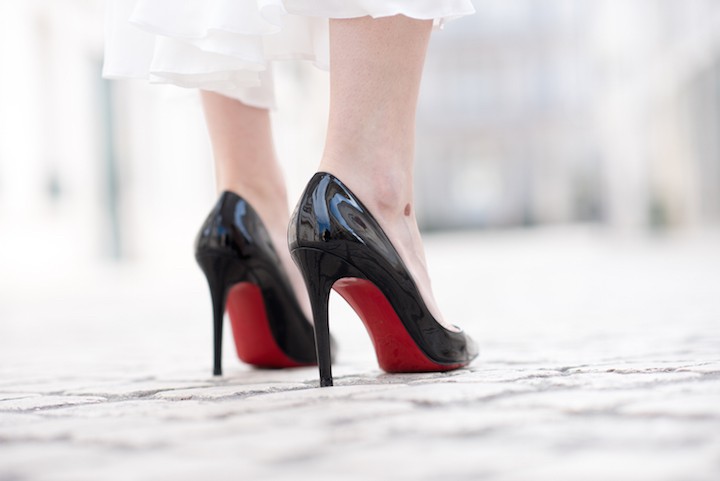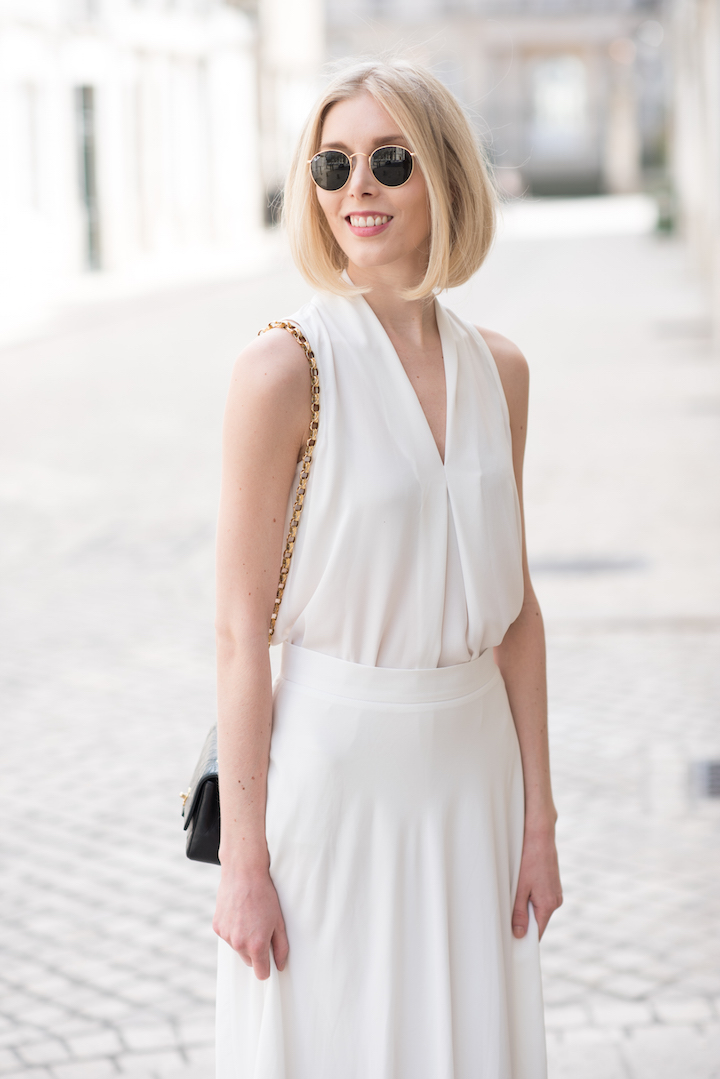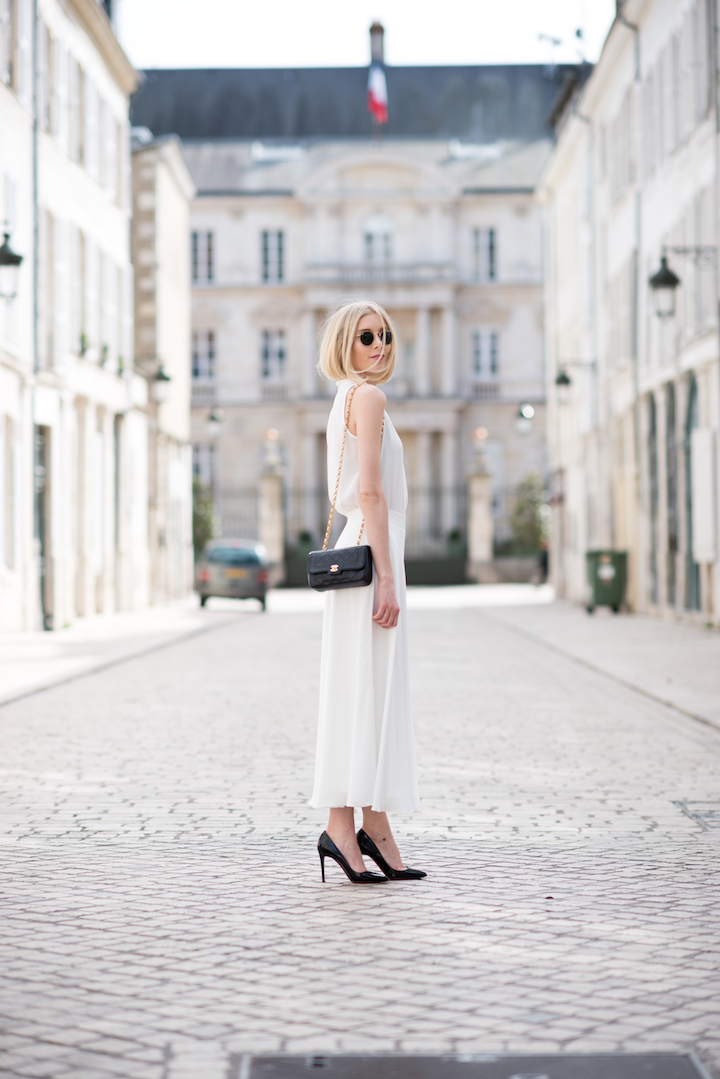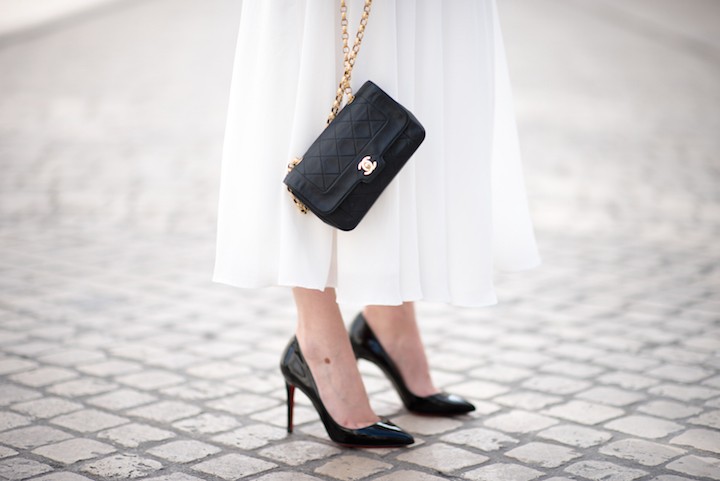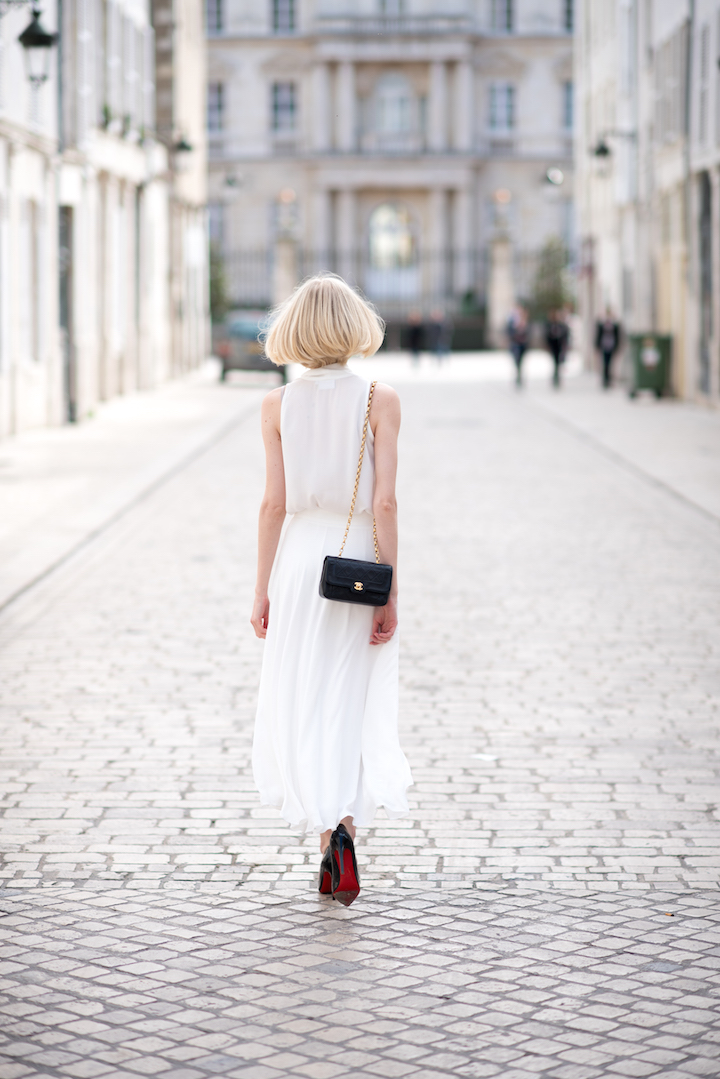 Skirt / Andiata* (here)

Blouse / Andiata* (in yellow here)

Heels / Christian Loubotin
Bag / Chanel
Sunnies / Ray Ban (here*)

*Commercial links/Gifted.