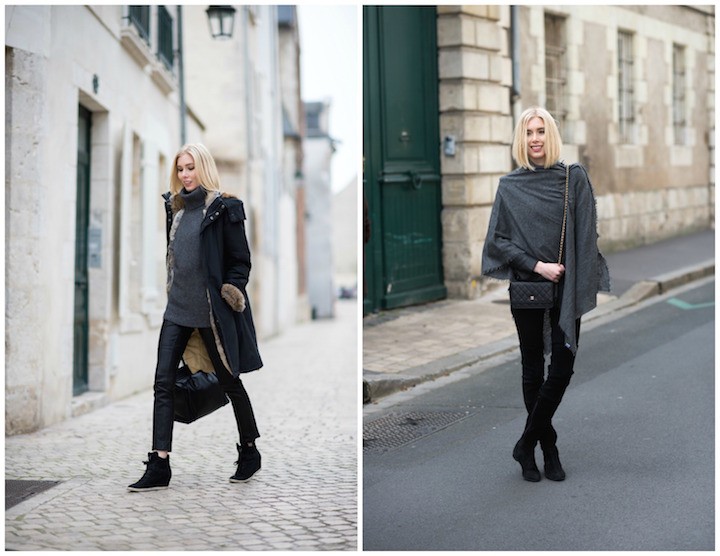 1. Pre-loved (here)   /   2. Poncho it is (here)
Viimeiset pari päivää on tullut taas viiletettyä tukka putkella ja sen takia blogissakin on ollut normaalia hiljaisempaa. Eilen meillä oli Sedinin kanssa kuvaukset (muistatteko kun kerroin aikaisemmin, että suunnittelimme kuvaavamme muutaman polkkatukka kampauksen?) ja oli kyllä hauskaa! Meillä oli hyvä porukka kasassa ja vaikka itse lämpenin kameran edessä aika hitaasti, niin saimme kuvat lopulta purkkiin! Studiossa kuvaaminen on aika erilaista hommaa verrattuna asukuviin, mutta ihanaa päästä kokeilemaan uusia juttuja. Lounaaksi söimme muuten Soman sushiburritoja ja rehellisesti sanottuna yllätyin erittäin positiivisesti. Sushiburrito kuulostaa aika erikoiselta, mutta lopputulos oli todella herkullinen! Nyt harmittaa, että sushiburittoja ei saa Orléansista ja tuskin Pariisistakaan?
Tänään meillä oli sitten vuorossa kiva kuvauspäivä Galleria Esplanadissa ja stailasin toisen henkilön elämäni ensimmäistä kertaa. Ei muuten ollut niin helppoa kuin alkuun kuvittelin. Täytyy ehkä vielä vähän treenata tuota stailausta (etenkin jos sitä alkaisi tekemään enemmän), mutta hauskaa meillä ainakin oli. Lisää tästä päivästä ja stailauksen lopputuloksesta ensi viikolla.
Nyt lähden vielä drinkeille ystäväni kanssa ja sitten tämä viikko on purkissa. Niin ja mikä näistä viime kuun asuista kolahti teihin eniten? Ihanaa viikonloppua kaikille!
I'm like a crazy person running around Helsinki. These past few days have been quite busy, which is why I haven't even had time to update the blog as often as usual. Yesterday I had a fun shoot in which my hairdresser styled my hair in four different ways. We had a great day and it was interesting to shoot in a studio for a change!
Today I then had another collaboration at Galleria Esplanad, where I styled a fellow blogger and you'll see the result next week. Styling someone else (who I actually met for the first time yesterday) wasn't as easy as I thought, but at least we had an interesting day!
Now I'm off to drinks with my friend and then this week is done. Have a great weekend everyone!
P.S. And which look was your favorite from last month?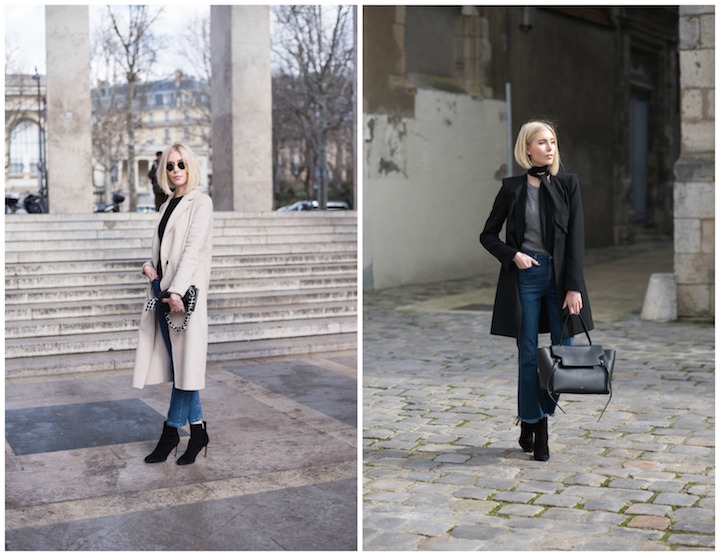 3. PFW outfit (here)   /   4. Wearing it (here)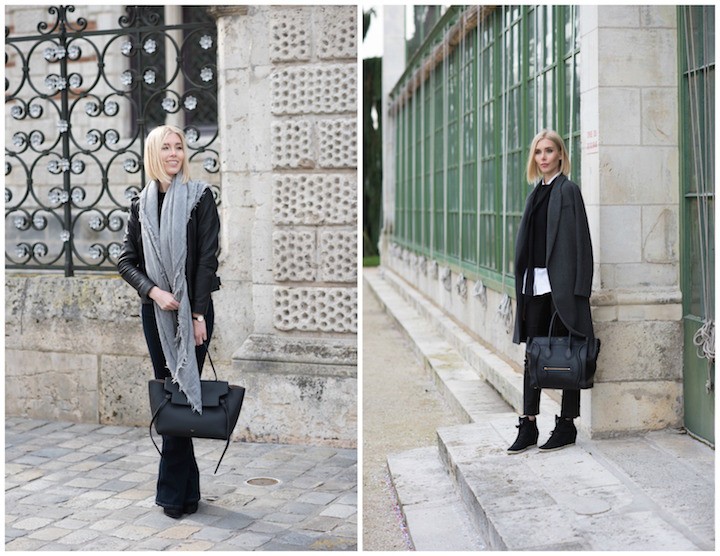 5. Importance of accessories (here)   /   6. Keeping it together (here)
7. Grateful (here)   /   8. Lausanne (here)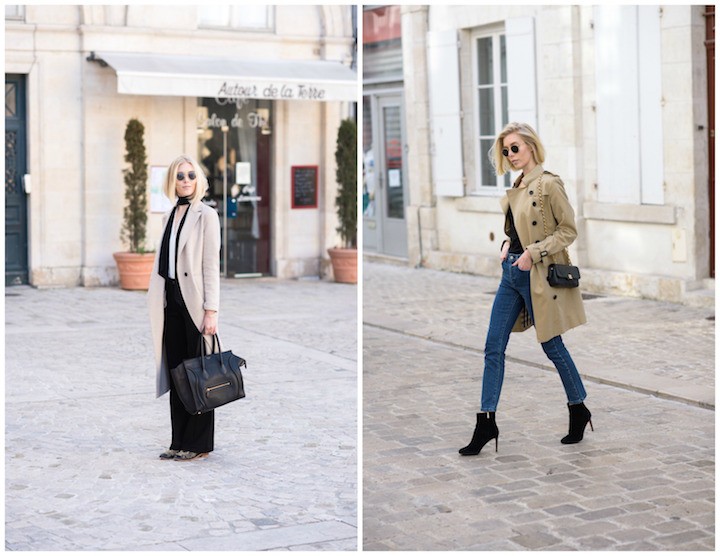 9. A favorite (here)   /   10. The trench is out (here)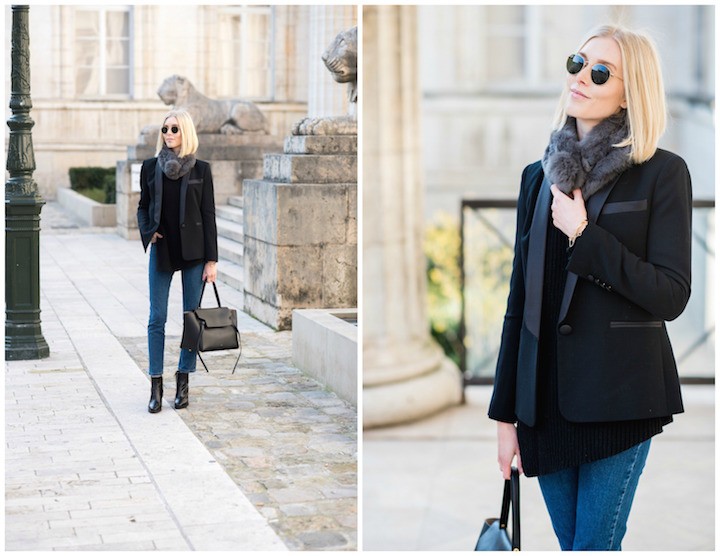 11. Smoking blazer (here)