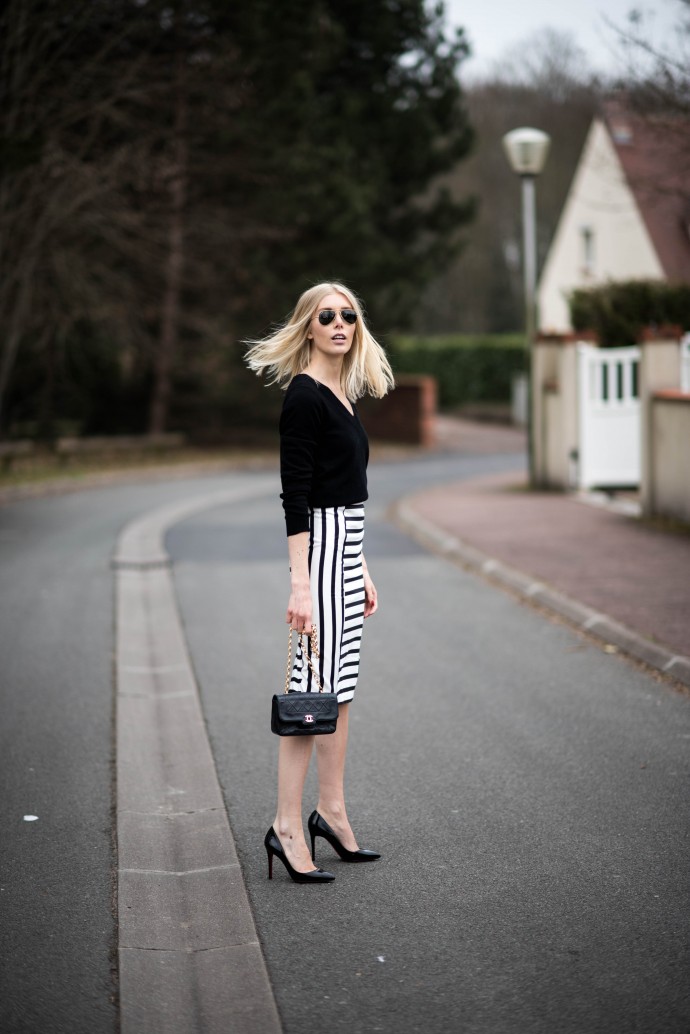 Tämän kynähameen taustalla on taas yksi näistä "tarinoista". Bongasin sen ensimmäistä kertaa Devious Maids-sarjassa ja sen jälkeen alkoi kuumeinen etsintä. Sitä ei meinannut löytyä enää mistään, mutta onneksi katsoin läpi Ebayn tarjonnan ja sain tilattua sen sieltä käyttämättömänä. Kuten te tiedätte, käytän hameita ja mekkoja todella harvoin. Tämä on kuitenkin sellainen vaatekappale mihin pukeudun mielelläni.
Pituus on juuri oikea kun ottaa huomioon kuinka tyköistuva tämä malli on. Omasta mielestäni hyvin istuva kynähame on miljoona kertaa naisellisempi ja tyylikkäämpi valinta kuin minimittainen ja tiukka hame. Ainakin aikuisella naisella.
Halusin yhdistää tämän hameen kanssa rennomman yläosan ja päädyin mustaan kashmir neuleeseen. Toimii hyvin vai mitä?
Rentouttavaa helatorstaita kaikille!
This pencil skirt is one of those pieces with a story behind them. I saw it for the first time on one of the actors in Devious Maids ( I love this show by the way!). Of course I started searching for info about the brand and found out it was from Zara. By then it was sold out so I looked everywhere for it and finally found it on Ebay. As you know, I rarely wear skirts and dresses, but this is a piece I always wear with joy.
I love the length and it's a must considering how tight this is. I think a pencil skirt is always a great choice if you want to look classy and elegant. I wanted to make this look a bit more casual so I combined this skirt with a knit. What do you think of this combo?
Enjoy your Thursday everyone!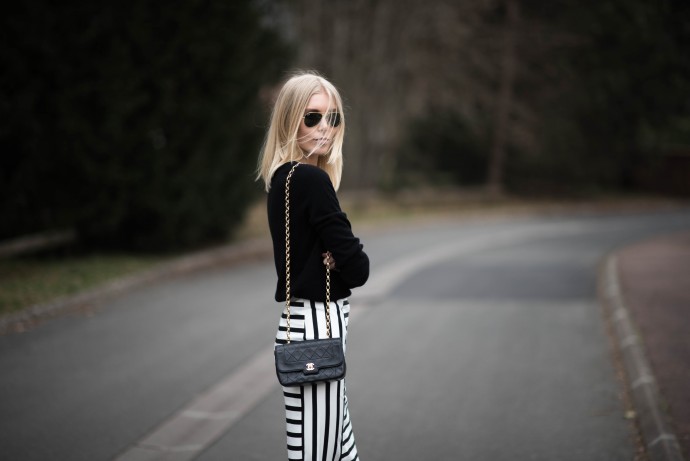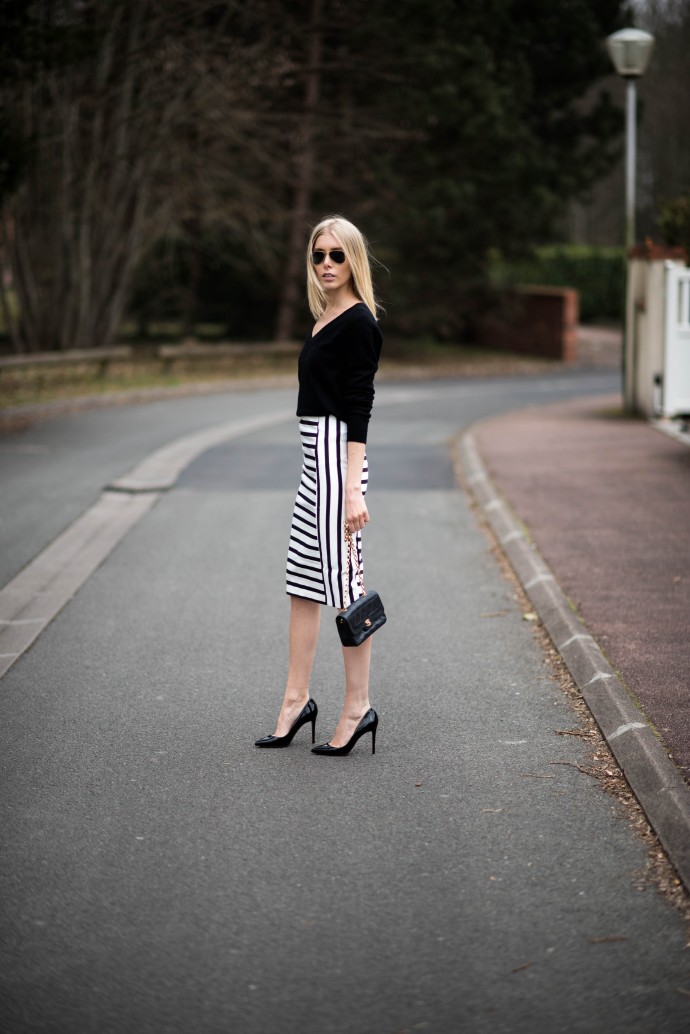 Skirt / Zara
Cashmere knit / Monoprix
Heels / Christian Louboutin
Bag / Chanel
Sunnies / Ray Ban