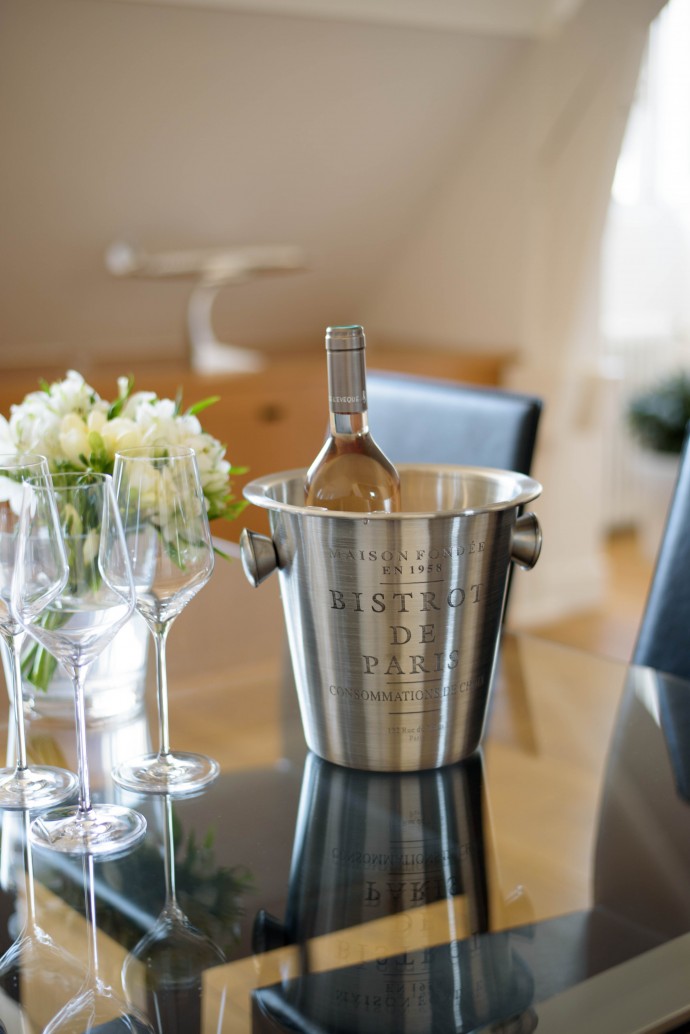 Lauantai-illaksi kutsuimme läheisen ystäväpariskunnan meille korkkaamaan uuden ruokapöytämme apéron merkeissä. Me vietämme paljon aikaa tämän pariskunnan kanssa ja meitä kaikkia yhdistää yksi asia – nimittäin Suomi. Kun tapasin poikaystäväni Etelä-Ranskassa vuosia sitten, niin hänen paras ystävänsä oli silloin vaihdossa Rovaniemellä. Rovaniemellä tämä pariskunta tapasikin. Aikamoinen yhteensattuma! He ovat asuneet Pariisissa nyt muutaman vuoden ja ehdin jo iloita siitä, että nyt pystymme näkemään heitä enemmän kun asumme täällä. No, ei mennyt aikaakaan kun he saivat tiedon siitä, että he muuttavat Luxembourgiin. Välimatka siis taas pitenee, mutta onneksi ei sen pahemmaksi!
Tiistaina Orléansissa on ilotulitukset Ranskan kansallispäivän kunniaksi ja me vietämme ensin iltaa meillä ystäviemme kanssa ja sitten siirrymme Loiren varteen katsomaan ilotulituksia. Tämä on itseasiassa ensimmäin kerta kun olen Orléansissa tähän aikaan vuodesta, joten odotan innolla tätä juhlapäivää.
Fireworks, bring it on!
On Saturday night we had our friends over for apéro. It was the first time we used our new dining table to host our friends and it felt good to sit around a regular table after spending so much time on the kitchens bar counter. The funny thing with this couple is that they met in Finland (Rovaniemi) when I met my boyfriend in South of France. Neither of them are Finnish, so it was a weird coincidence that they were both there while I was in France. When my boyfriend told me that his best friend is doing his exchange in Rovaniemi, I couldn't believe it. But here we all are still six years after, heh!
On Tuesday it's the National Day in France and in the evening we are going to watch the fireworks. I'm a big fan of fireworks so I can't wait!
Enjoy your week everyone!