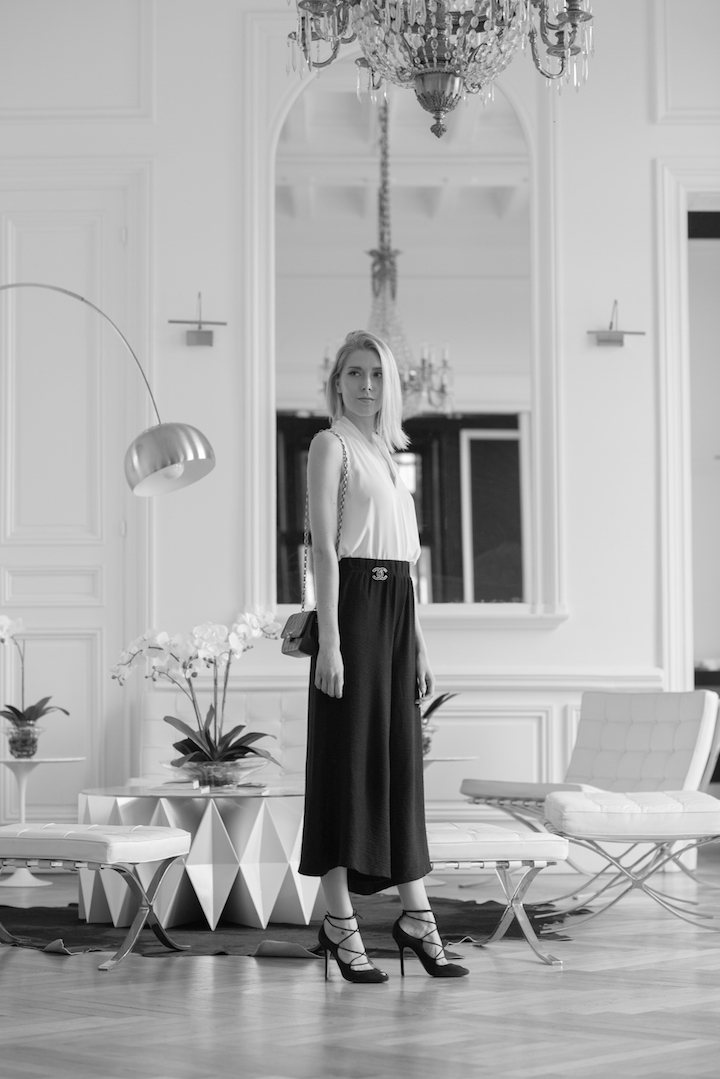 Hyvää kesäkuuta kaikille! Uskomatonta, että on vasta kesäkuu, sillä nämä helteet on ainakin pistänyt ajantajuni aivan sekaisin. Tuntuu kuin olisi elokuu, mutta ihanaa, että koko kesä on vasta edessä. Huomaan, että kun ilmat ovat näin upeat, niin koneella työskentely sisätiloissa ei hirveästi nappaa. Pääkin lyö ihan tyhjää ja mielessä on lähinnä landen sisutusprojekti. Yritän saada vierastalon sisustuksen valmiiksi ainakin siihen pisteeseen, että siellä on kotoisa yöpyä. Puolet tontistakin on vielä myllerryksen alla ja pihaa pitäisi miettiä, mutta kaikki aikanaan…
Onneksi materiaalia on Ranskasta vielä hyvin jäljellä, sillä tällä viikolla kamera ei ole hirveästi laulanut. Ihan rentouttavaa ottaa välillä vähän iisimmin ja kyllähän näistä ilmoista pitääkin nyt nauttia. Asukuvissa pysytään siis hetki vielä Ranskan maisemissa!
Happy June everyone! Summer is officially here, but it's actually felt like summer for this entire week in exotic Helsinki. If you're looking for warmth and sun, come up north! I notice that it's super hard for me to stay indoors and get work done, but it's good to relax a bit and enjoy the weather. My mind is pretty blank as well, as I have a few projects going on at the moment. One of them is decorating the guesthouse at my families summer place and believe me, it's hard work, heh. At least it's something I enjoy doing! I'll share some pics here when it's ready(ish)…
I'm glad I have some older pictures saved up and I wore this look a few weeks back. Black and white all the way! What do you think?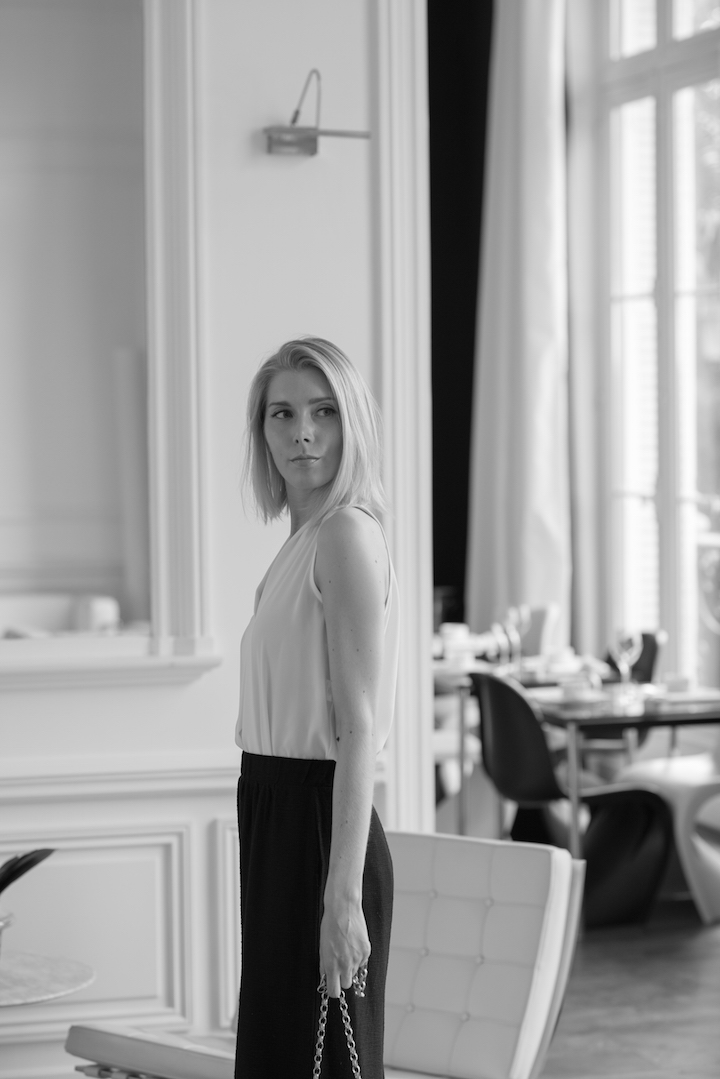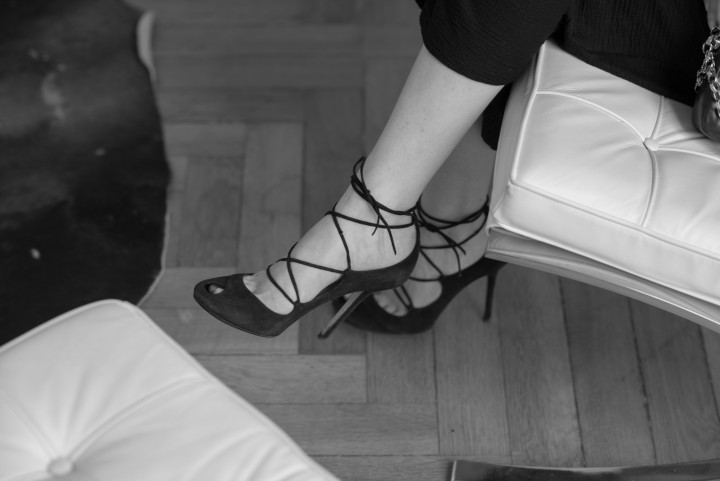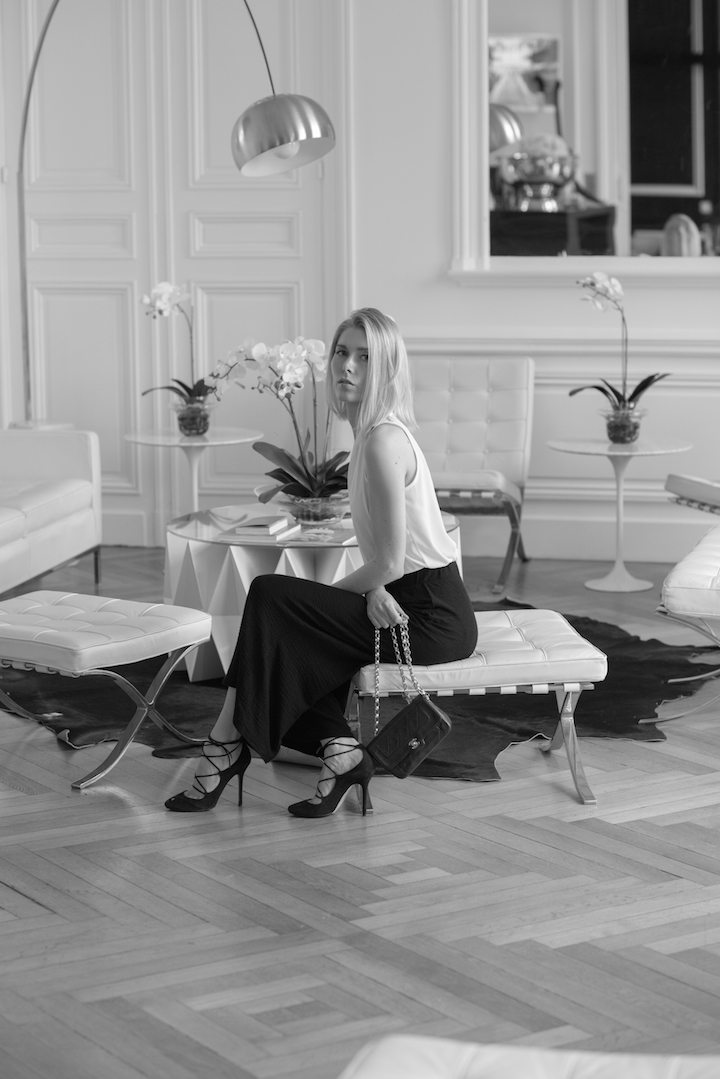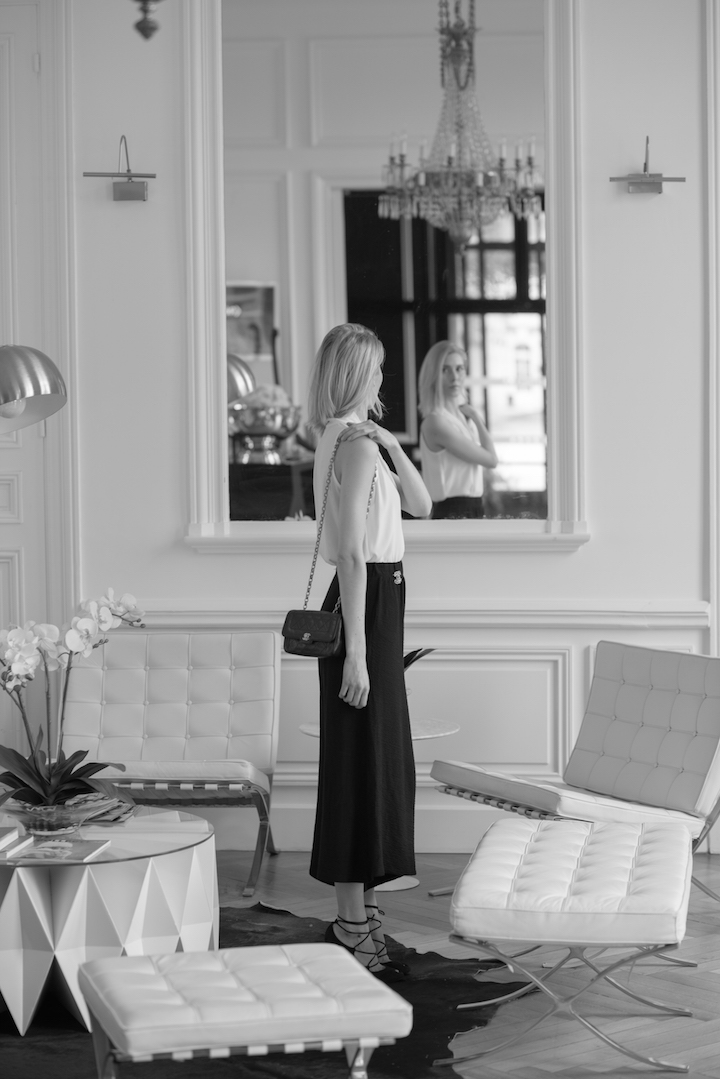 Pics: Thomas D.
Top / Andiata*
Culottes / Zara
Heels / Jimmy Choo
Bag / Chanel
Brooch / Chanel
*Gifted.