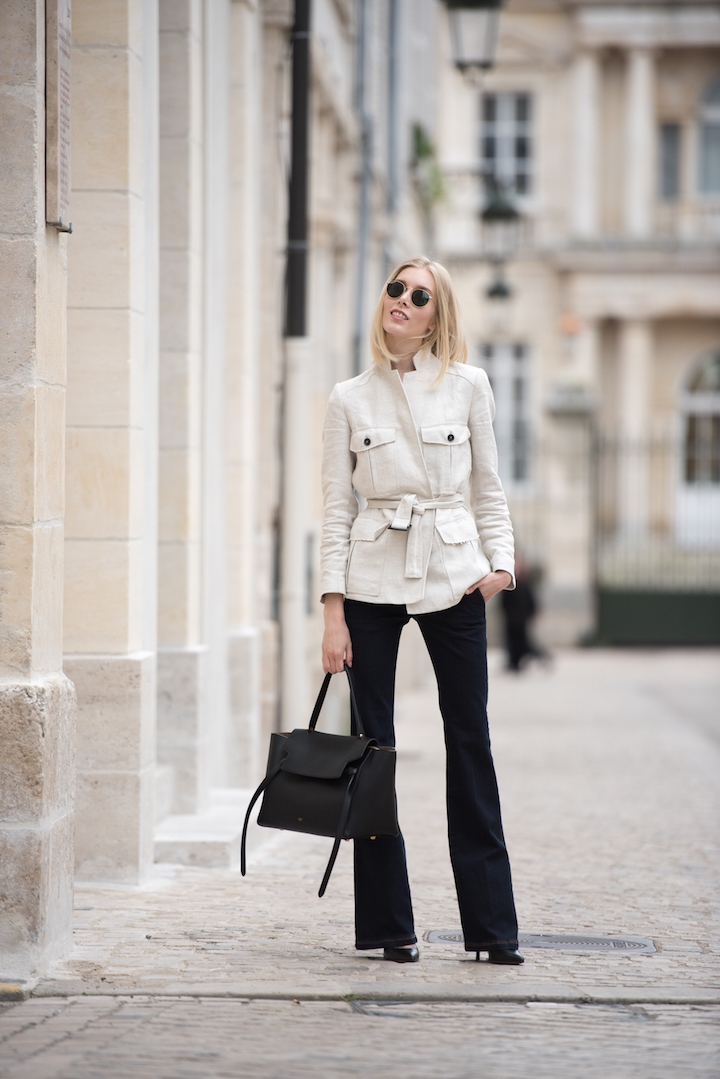 Tämä bleiseri ei ole tainnutkaan näkyä vielä blogin puolella, mutta käytössä se on ollut sitten sitäkin enemmän. Helsingissä jakku oli päälläni harva se päivä ja täällä olen heittänyt sen niskaan aina säiden salliessa. Pellavajakku on täydellisen rento kesäpäiviin ja malli on muutenkin sopivan arkinen, mutta kuitenkin skarppi. Tykkään!
Tästä Célinen laukusta muuten sen verran, että olen laittanut sen myyntiin. Tämä on edelleen mielestäni upein laukku ikinä, mutta koska kannan nykyään mukanani lähinnä vain puhelinta, lompakkoa ja avaimia, on koko turhan iso omiin tarpeisiini. Pakkomyynnissä laukku ei ole, mutta jos se saa uuden kodin, niin vaihdan tämän samanmoiseen, mutta pienempään.
Ihanaa, että kohta on taas viikonloppu ja saa nähdä jos tällä kertaa pääsisimme Orléansia pidemmälle. Viikot menevät vain niin hirmuista vauhtia eteenpäin, että ennen kuin on ehtinyt edes suunnitelmia tehdä, niin viikonloppu onkin jo edessä. Tänään pitäisi siis vähän tehdä tutkimustyötä ja miettiä mihin sitä voisikaan lähteä…Ihanaa torstaita kaikille!
I don't think you've seen this blazer here on the blog yet, but I've been wearing it quite a lot lately. In Helsinki I wore it almost daily and here I've put it on when the days have been cooler. A linen blazer is a great choice for summer and I love the casual, yet structured look. The price is also great at the moment (Mango sales item), so you might want to check it out before it's sold out!
I'm so happy it's the weekend soon (again) and I'm hoping this time we get past Orléans. The weeks just go so fast, that by the time I start planning something, it's already Friday and then it's too late. So my mission today is to figure a small day trip somewhere (or even an over night trip) for Saturday. Let's see what I come up with. Enjoy your day everyone!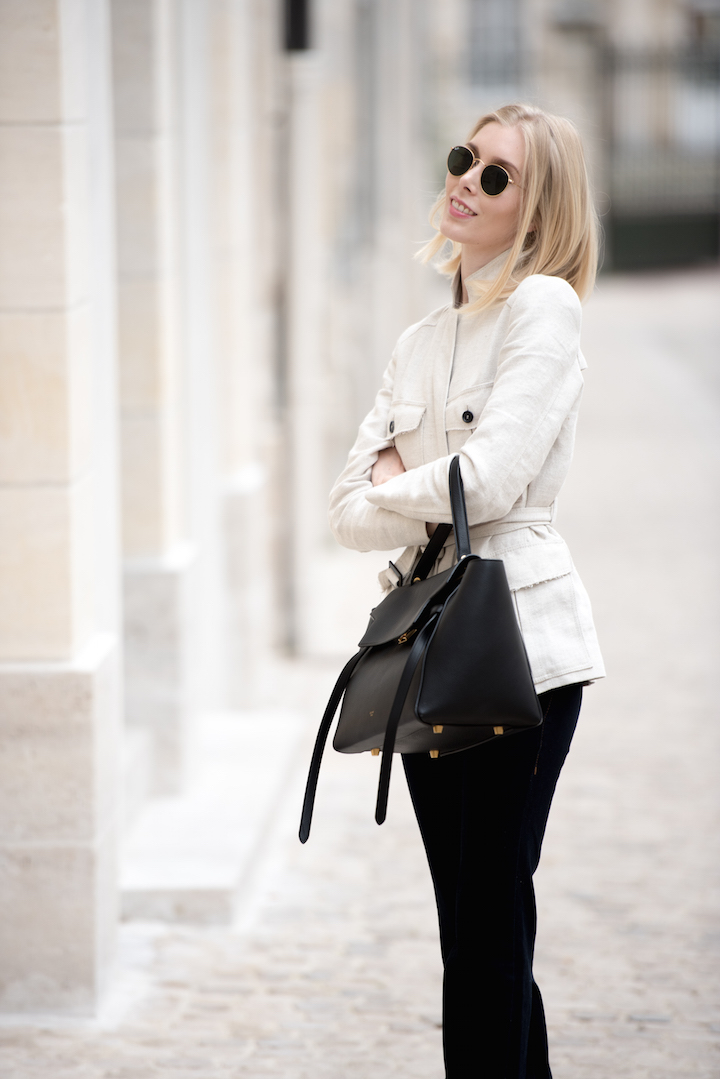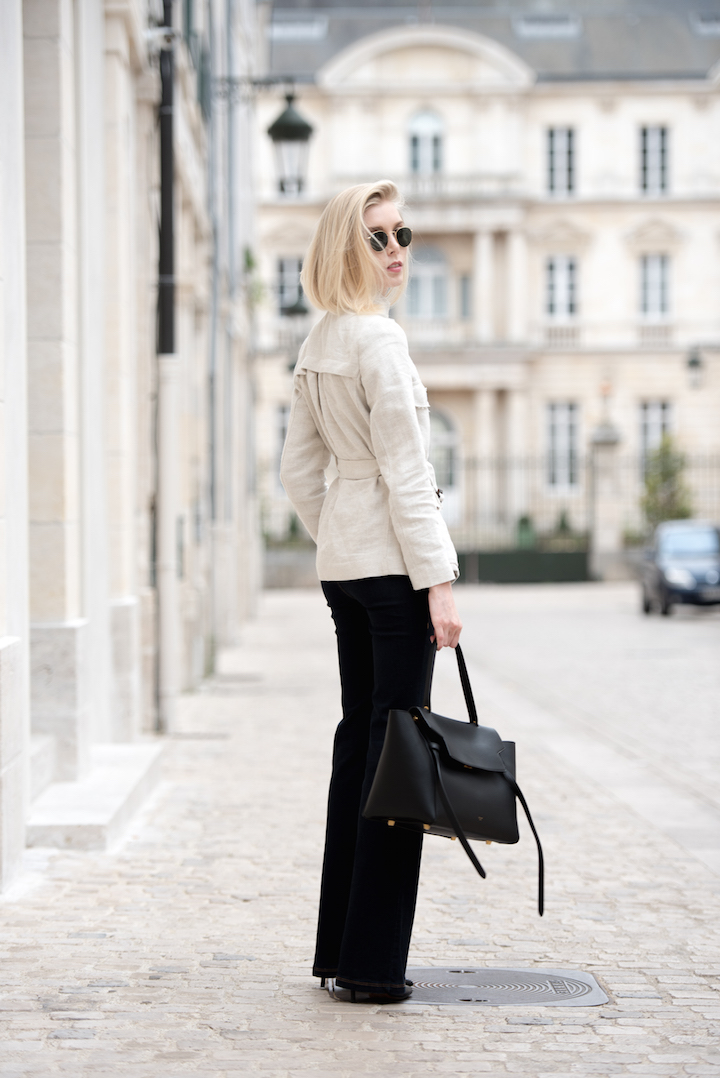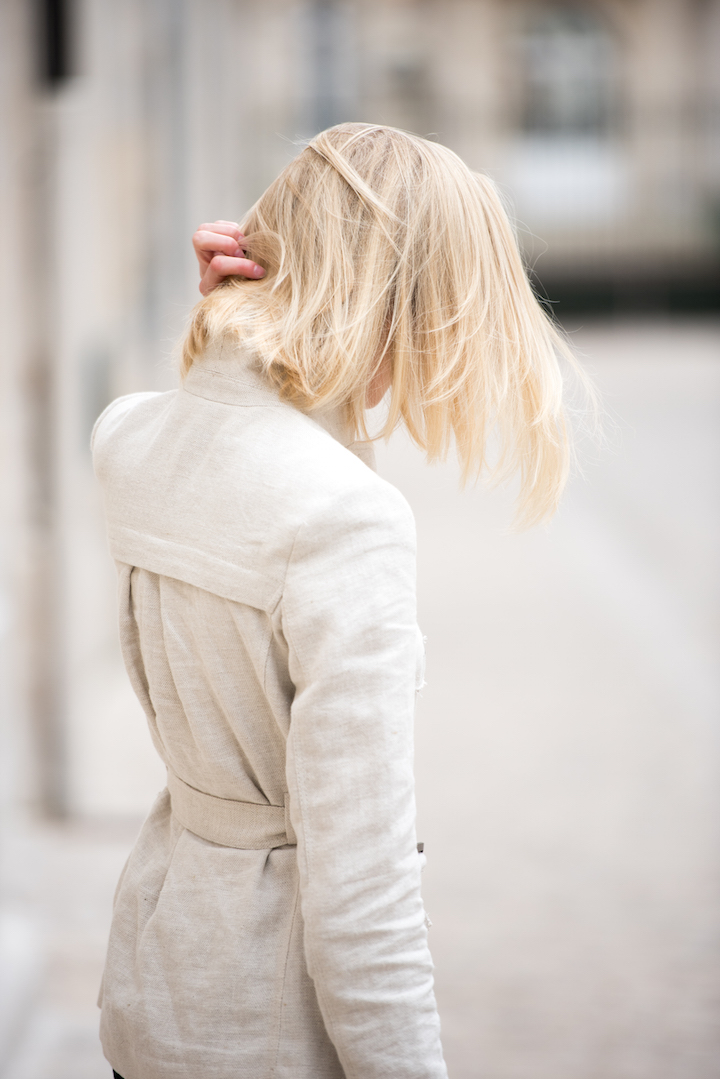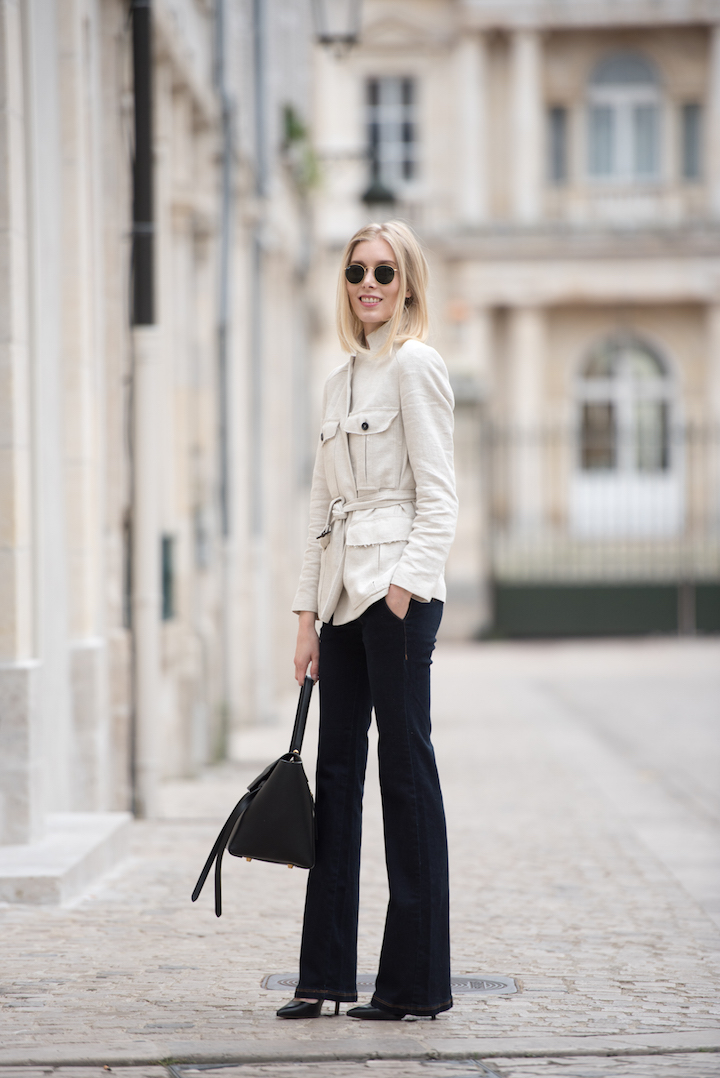 Blazer / Mango (similar here*)
Jeans / Mango (similar here*)
Heels / Zara
Sunnies / Ray Ban*
Bag / Céline
*Commercial links.