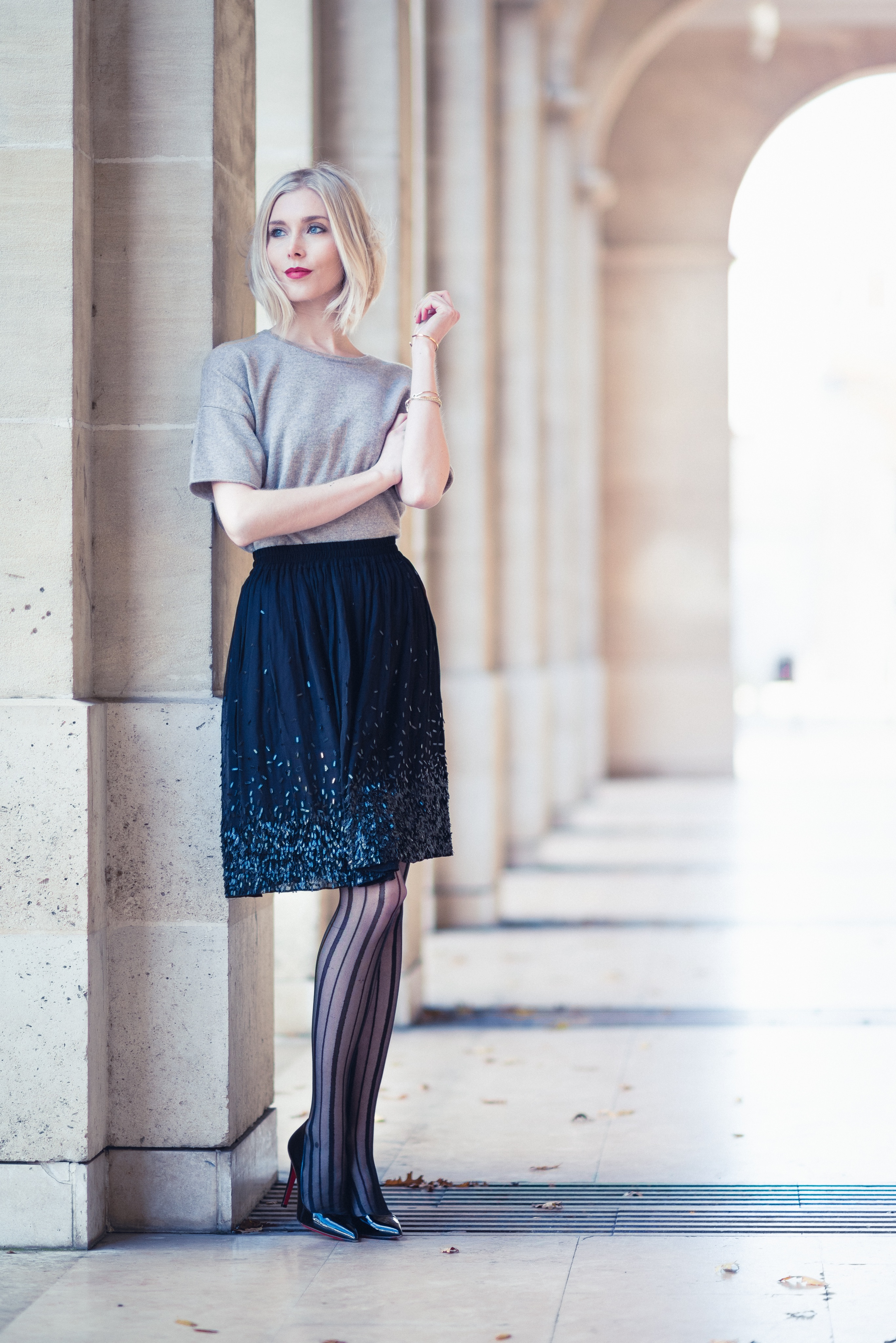 Tässä eilisen asun rento neule yhdistettynä tähän viime vuoden paljettihameeseen. Hame on itsessään niin näyttävä ja juhlava, että neuleella asua saa säädettyä astetta arkisemmaksi. Tosin kuviollisilla sukkahousuilla ja korkeilla koroilla tästä ei kyllä saa arkista tekemälläkään, mutta toisella kenkävalinnalla kyllä.  Esimerkiksi matalilla ylipolvensaappailla asusta saisi taas aivan erinäköisen. Pitääkin kokeilla niitä tämän paljettihameen parina! Ja yläosaksi vielä musta pooloneule…
Jotenkin näiden jouluisten asujen kuvaaminen on saanut minut odottamaan tätä maagista juhlaa nyt ihan todenteolla. Täällä avataan pian joulumarkkinat ja ne ovatkin sitten auki siihen asti, kunnes lennän lomailemaan sinne Suomeen. Taitaa käydä taas niin, että käyn siellä päivittäin fiilistelemässä ja hakemassa joulumieltä. Ehkä sen jälkeen tämä jatkuva sadekaan ei haittaa enää niin paljon…Siitä asti kun palasin Suomesta, niin täällä on ollut viikossa ehkä yksi sateeton päivä, mutta muuten vettä on tullut enemmän tai vähemmän päivittäin. Nyt saisi jo riittää. Maanantaina tosin lämpöasteet huitelivat siellä +15 asteen kieppeillä, joten kylmä täällä ei sentään ole. Jotain positiivista siis!
No mutta, onneksi kotona minikuusi valoineen sentään muistuttaa tästä melkein tarkalleen neljän viikon kuluttua alkavasta ihanasta juhlasta!
For this look I decided to combine the knit from yesterday with this beautiful sequin skirt. The skirt itself is so festive that a knit balances it well out. The tights and heels add to the party feel, but with different shoes it would be "daytime" proof. I should try it with over the knee boots and a black turtleneck knit. I think it would work well!
These pre-Christmas looks are making me even more excited for the upcoming holiday season. I can't wait for the Christmas market to be opened up and I'll probably go there everyday to get in the right mood. The weather here has been so rainy the past weeks, that it's difficult to get into the Christmas spirit, but a cosy market will surely help!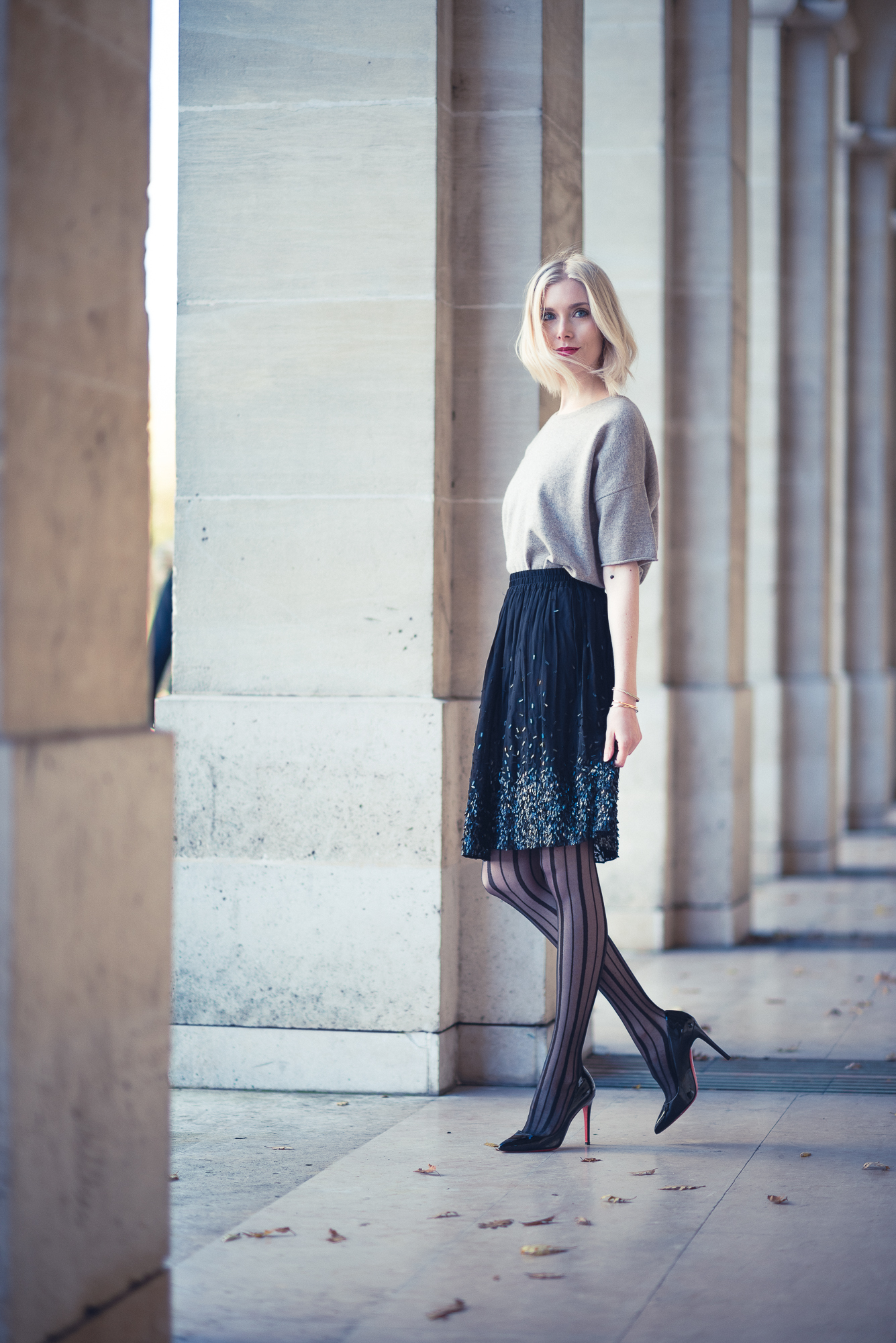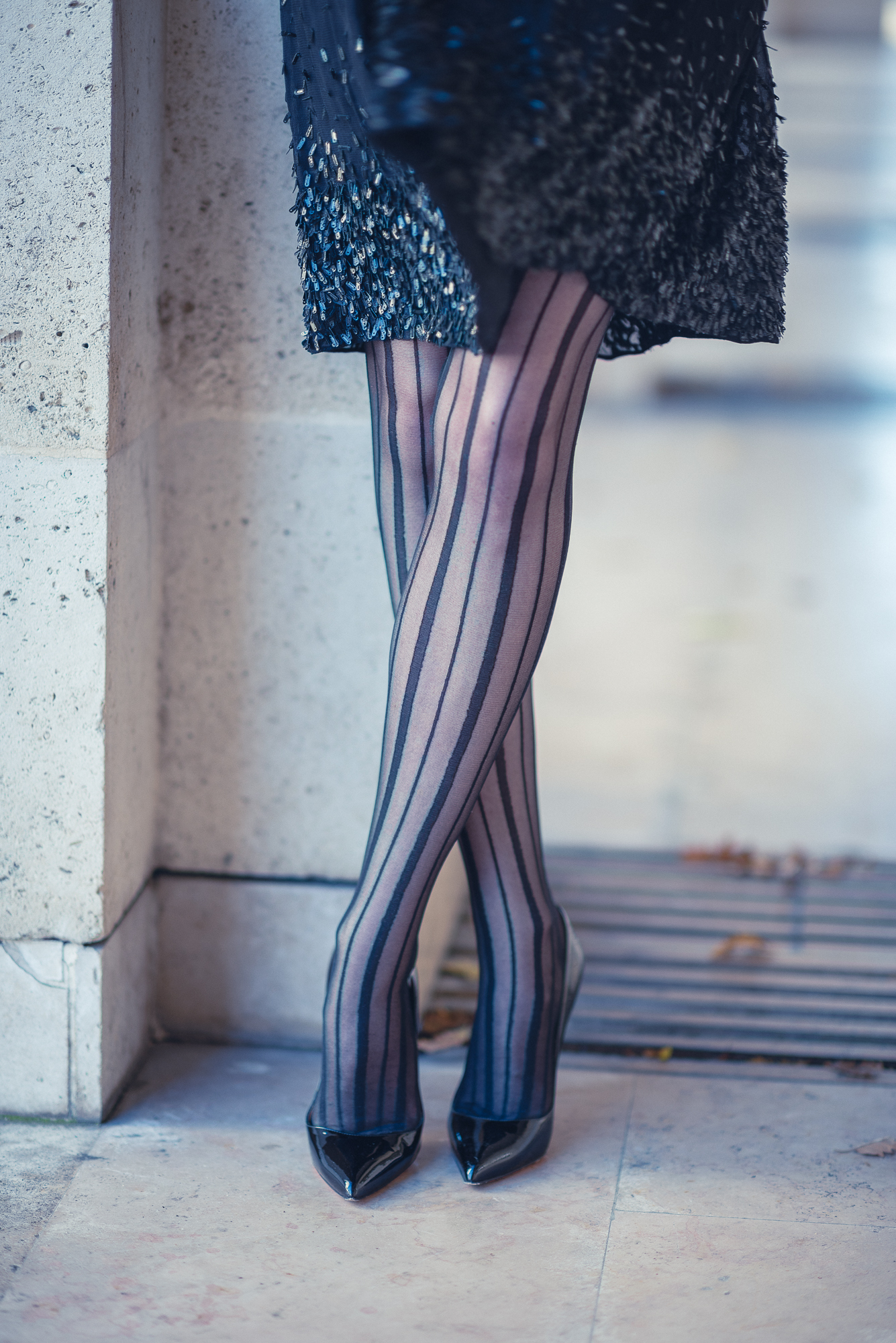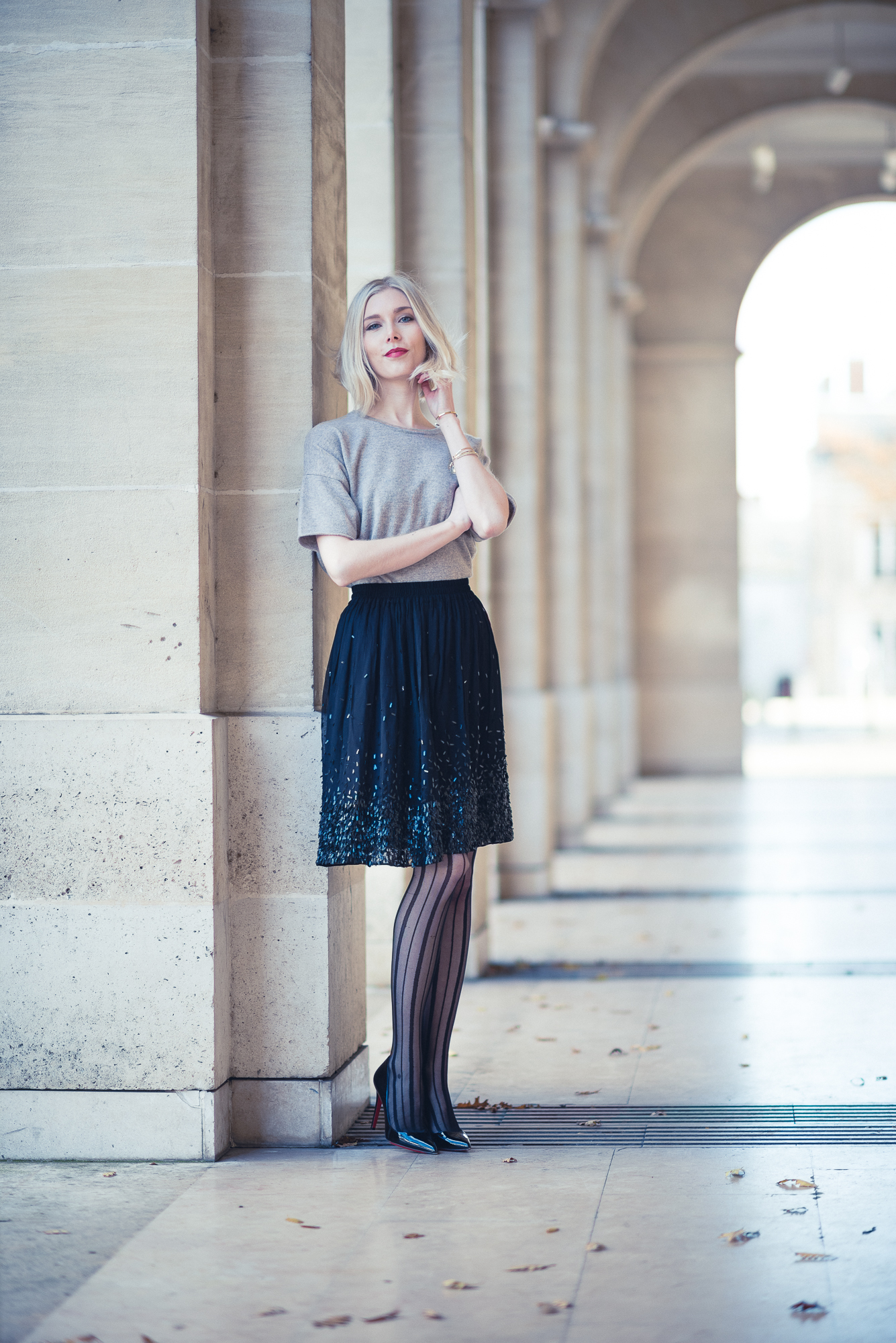 Pics: Thomas D.
Knit and skirt / Andiata*
Tights / H&M
Heels / Louboutin
*Gifted.
Save
Save
Save
Save
Save
Save
Save
Save
Save
Save