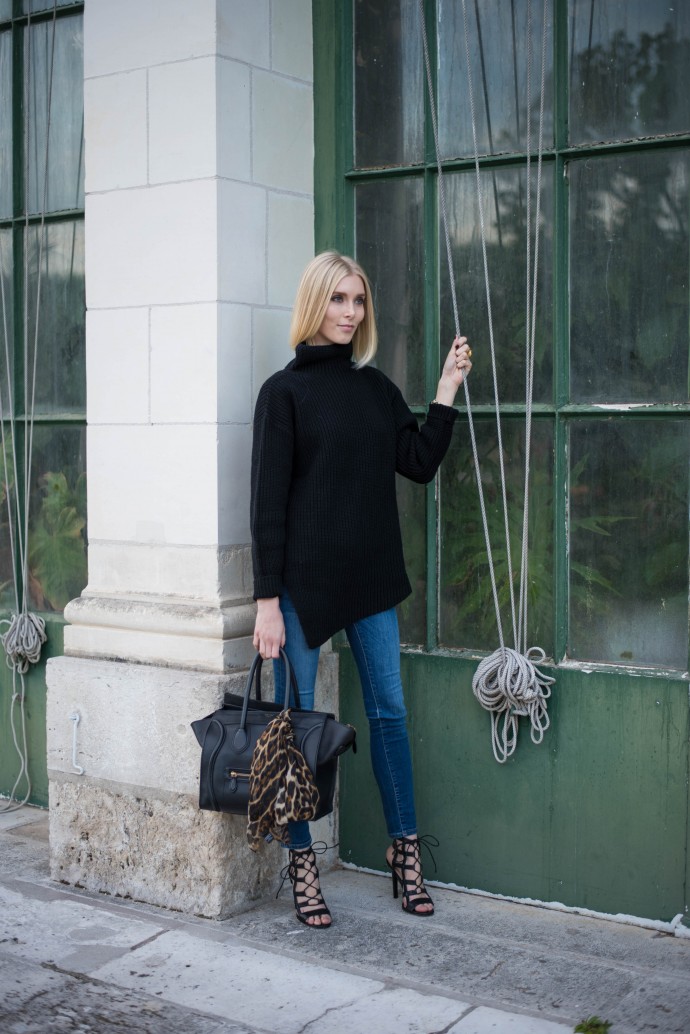 Olen himoinnut tätä & Other Storiesin mustaa pooloneuletta jo tovin, joten päätin laittaa sen tilaukseen. Ihastuin siinä etenkin tuohon epäsymmetriseen helmaan, sekä muhkeaan muotoon. Täydellinen toveri tälle kaudelle. Vinkkinä niille, jotka ihastuivat neuleeseen itseni lailla; tilasin alkuun S-koon, mutta se oli hieman liian suuri, joten vaihdoin sen XS:ään. Sanoisin siis, että neule on melko reilua mitoitusta!
Itselläni on tänään kaksi ranskan kielen koetta, mutta eilinen pänttääminen ei mennyt ihan suunnitelmien mukaisesti. Päätimme nimittäin lähteä ystäviemme kanssa lounaalle Loiren rantaan ja samalla nauttia festivaalien viimeisestä päivästä. Liikkeellä oli todella paljon porukkaa ja kerrankin tuntui, että Orléans oli elossa sunnuntaina. Normaalisti kun kapunki on lähes aavemainen aina sunnuntaisin. Mukavaa vaihtelua siis! Otin fiiliskuvia tästä tapahtumasta ja jaan niitä huomenna tiedän kanssanne.
Hyvää alkanutta viikkoa kaikille!
I have been drooling over this beautiful knit for a while now, so I finally decided to order it. I love the unsymmetrical hem and the chunky shape. It's the perfect companion for this season! In case you are interested in this knit, I suggest you to order one size smaller than normally. At first I ordered it in size S, but had to exchange it to XS, because the fit was a bit too oversized.
So today I have two French exams, but my studying yesterday didn't go according to plan. We decided to meet our friends for lunch by the Loire river and also enjoy the last day of the festival. I don't think I have ever seen so many people in Orléans, so it was very nice and refreshing to see the city more alive than usual. I took some pictures, which I'll share with you tomorrow.
Hope you have a great start to this new week!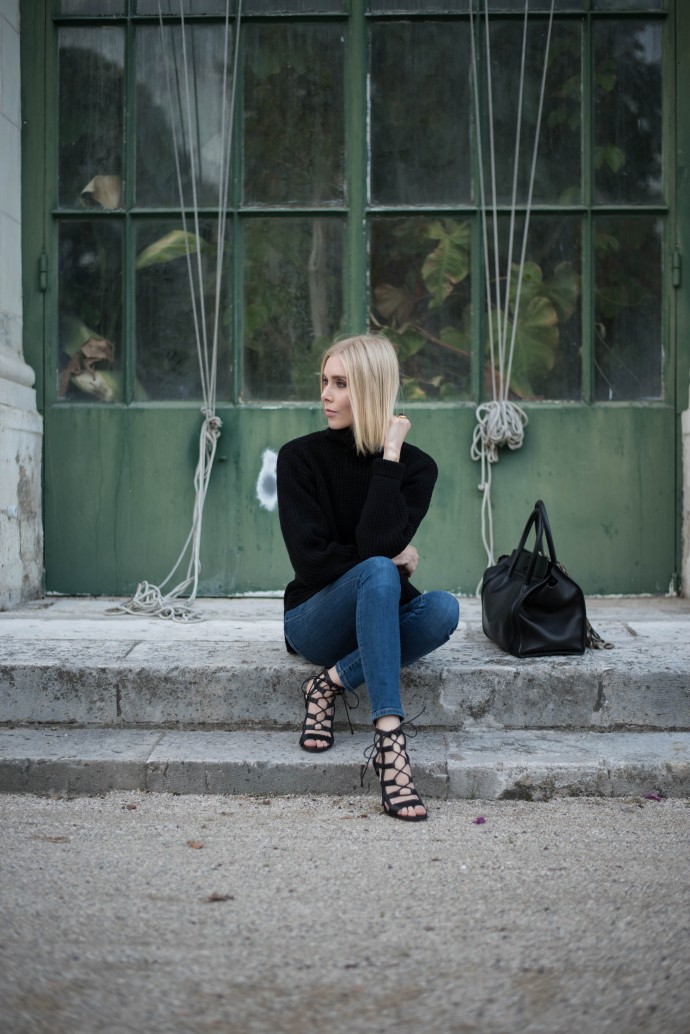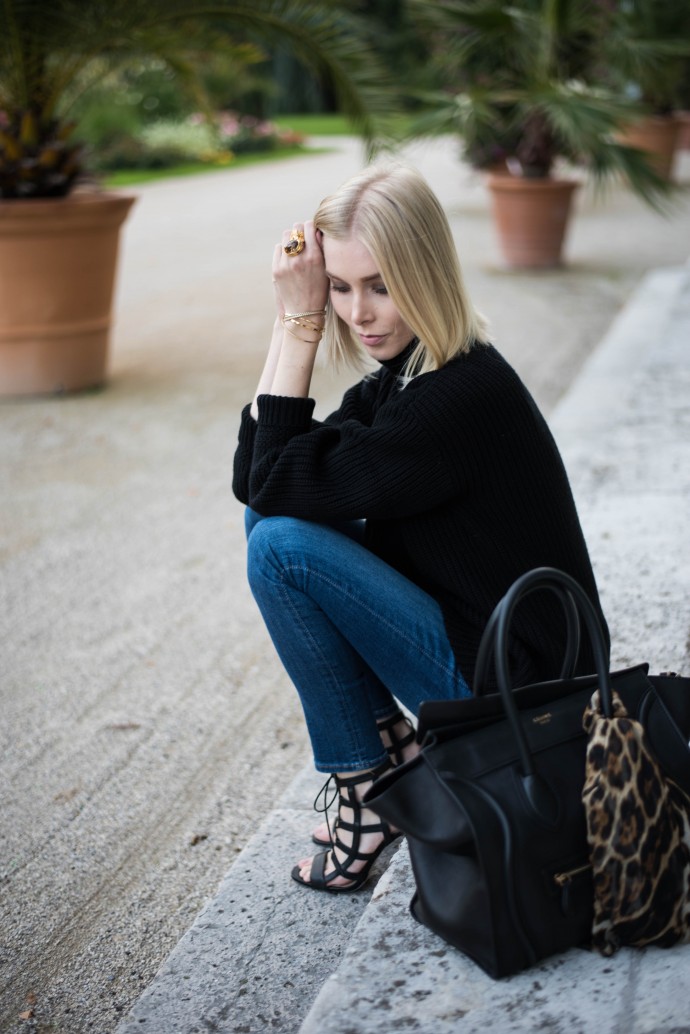 Knit / & Other Stories (similar here*)
Jeans / Zara  (similar here*)
Heels / Zara
Bag / Céline
Scarf / Saint Laurent (similar here*)
Ring / Saint Laurent
Bracelets / Saint Laurent & Other Stories
*Mainoslinkkejä.