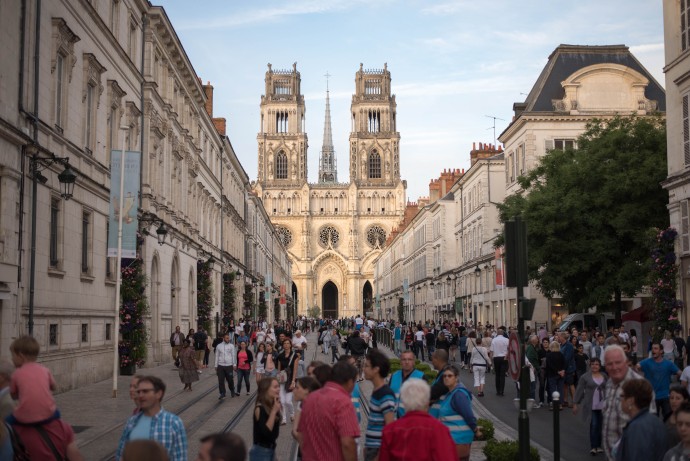 [dropcap custom_class="normal"]Ranskassa järjestetään vuosittain "musiikin juhla" aina kesäkuun 21.päivä. Viime sunnuntaina ihmiset kokoontuivat ympäri Ranskaa kaduille soittamaan ja kuuntelemaan musiikkia. Tämä oli ensimmäinen kerta kun olin Ranskassa kyseisenä päivänä ja olin yllättynyt siitä miten paljon ihmisiä olikaan liikenteessä. Niin soittamassa kuin kuuntelemassakin. Päivän idea on siis se, että jokainen voi pystyttää oman musiikki-pisteensä kadulle ja soittaa haluamaansa musiikkia. Illan aikana me kuulimme niin afrikkalaista musiikkia, orkesteria, kuoroa, kuin meidän kotikadun DJ:täkin. Naurettiin, että meidän kotikadulla oli kyllä villein meno ja kotona tuntui kuin olisi ollut isommassakin yökerhossa.[/dropcap]
Tänä vuonna 21.päivä sattui sunnuntaille, joten musiikki hiljeni jo puolenyön aikaan, jotta ihmiset saivat riittävät yöunet ennen uuden viikon alkua. Oli kyllä kiva kokemus ja odotan jo innolla ensi vuotta!
All French people are familiar with the Fête de la musique, which took place last Sunday. This music celebration is always on the 21st of June and during that day, anyone can play music on the streets. It's a nice concept and I was surprised how many people participated. We heard all kind of music during this Sunday night. I have to say that probably the most popular act was a DJ on our street as the party was wild, heh. When we opened the windows in our apartment, it felt like the entire block was a huge nightclub. Pretty cool!
This year, the 21st was a Sunday so the music stopped at midnight so people could get some sleep before a new work week. All in all, it was a great evening and I'm looking forward to the next one!