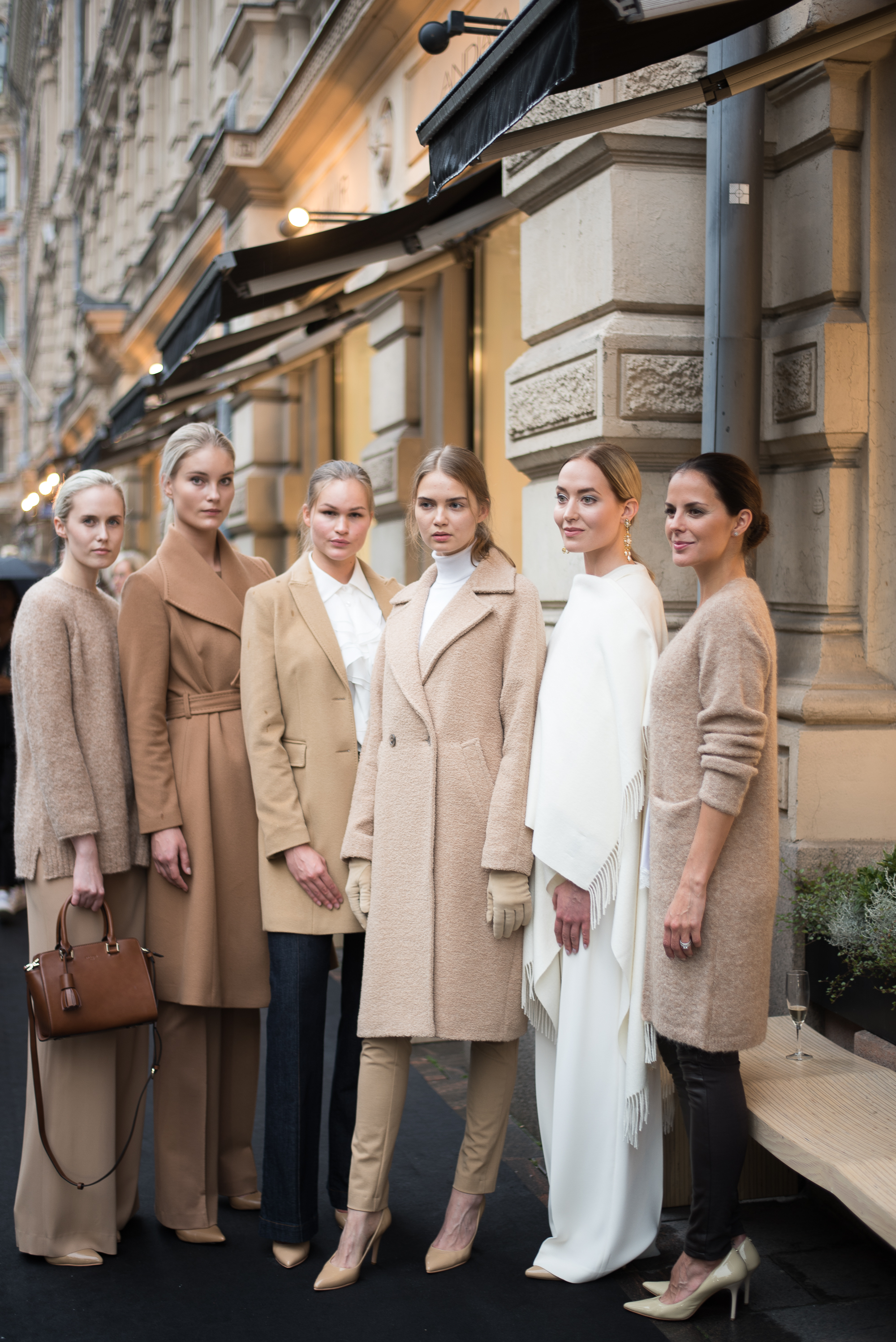 Tämä viikko on ollut todella intensiivinen ja nyt pari viimeistä päivää olen lähtenyt kotoa aamuseiskalta ja palannut vasta vähän ennen puolta yötä. Hyvä, että meikit on jaksanut pestä ja sitten saman tien sänkyyn. Harmittaa, että blogi jää tässä menossa aina kakkoseksi, mutta ei auta. Tätäkin postausta väännän yömyöhään, sillä meillä oli tänään iso asiakastilaisuus Andiatan myymälässä. Koko päivä meni valmistellessa ja sitten kaksi tuntia täyttä toimintaa. Oli kyllä mahtava nähdä niin monia asiakkaita paikalla, eli kiitos kaikille osallistuneille! Ilta oli vielä järjestetty yhteistyössä Balmuirin kanssa, joten oli kaiken puolin kiva tilaisuus.
Tänään painan vielä täysillä ja illalla on sitten Glorian muotinäytös. Odotan sitä innolla, sillä olen aina aikaisempina vuosina ollut Ranskassa syyskuussa. Nyt pääsen vihdoin mukaan! Näytöksen jälkeen ajamme vielä myöhään illalla landelle ja siellä saa sitten levätä. Ihanaa viikonloppua kaikille!
This week has been so intense. I've left the house early in the morning and come back at midnight. During these days there's no chance to update the blog, which is upsetting, but at some point I have to sleep as well. Luckily days like these aren't the norm, so I'll have more time next week. Yesterday evening there was a shopping evening at Andiata store and it was full of people, but everything went really well. We had a fashion show, which was a success and the models looked amazing (as you can see). Fun night!
Today I still have one long day, but in the evening we'll drive to the countryside. Then it's two days of full relaxation at our summerhouse – perfection. Have a great weekend everyone!
Save
Save
Save
Save
Save
Save