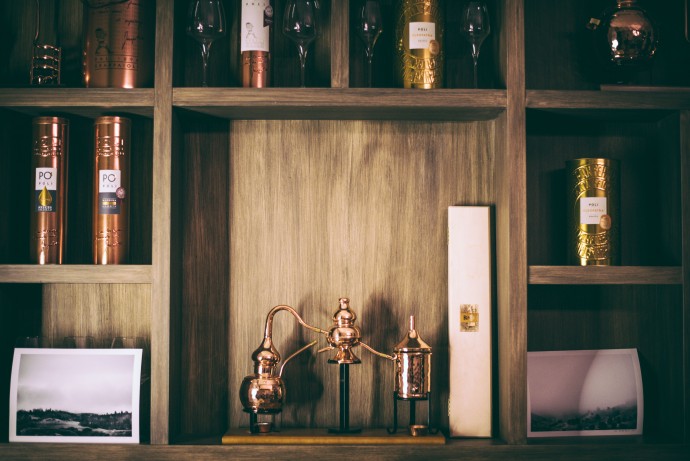 [dropcap custom_class="normal"]Me oltiin eilen illallisella Ragussa ja vaikka olin kuullut pelkästään hyvää tästä ravintolasta niin se ylitti silti kaikki odotukset. Ravintolan sisustus on kauniin rauhallinen, henkilökunta osaavaa ja ruoka ihan mielettömän hyvää. Meidän koko seurue otti viiden ruokalajin Menu Ludarin, jonka annokset koostuivat kauden parhaista raaka-aineista. Menu oli aika liha-painotteinen tällä kertaa, mutta se kuulemma vaihtelee viikoittain. Menusta ei sen enempää kerrota siinä tilausvaiheessa (toki kysytään mm. allergioista), joten kokonaisuus tulee ruokailijoille yllätyksenä.[/dropcap]
Last night I had dinner in Helsinki in a reastaurant called Ragu. I had heard many great things about it, but it still exceeded my expectations. The interior design is very beautiful and calm, the staff very knowing and helpful and of course the food was super delicious. We all chose the five course tasting menu  called Menu Ludar and each dish was made of the best seasonal produce. This menu changes weekly.
Ensimmäinen annos oli lammas carpaccio, joka oli niin herkullinen. Yksi mun illan suosikeistani yllättäen sillä lammas ei ole ikinä ollut mun lempiruoka. Tästä sen taas näkee, että kun joku asia valmistetaan ja tehdään hyvin niin siitä saa ihan erilaista kun mitä maun puolesta odottaisi. Miehet valitsivat vielä viinipaketin menuunsa seuraksi ja vaikka itse en autoilevana sitä voinut ottaa niin maistelin heiltä ja viinit kyllä täydensivät annoksia ihan täydellisesti. Oikea viini tekee hyvästä ateriasta vielä paremman. Ensi kerralla auto siis jää himaan tai nakitan jonkun toisen kuskiksi, heh.
The first dish was a lamb carpaccio and it was probably my favorite of all of them, which is funny as I'm not usually a fan of lamb. This just shows how a talented chef can make anything taste delicious. Even food that you weren't a too big of a fan before. The others also chose the wine menu with their dishes and I was just left to get some tasters as I was with the car. I have to say that the wine selection was amazing and really made the dishes taste even better. Lesson learned? Next time leave your car at home, hih!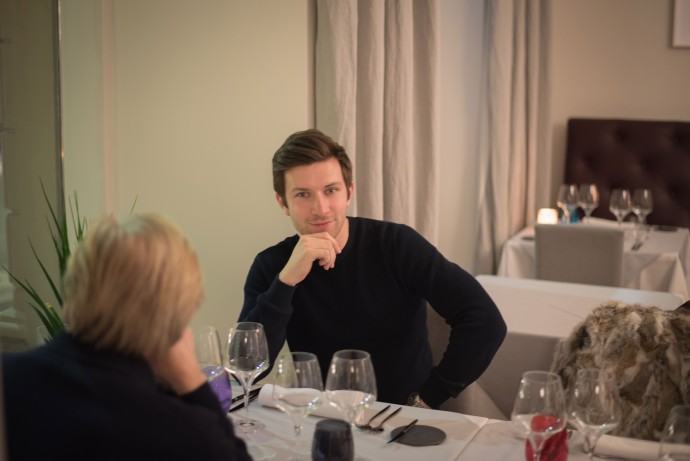 Jostain syystä luulin Ragua pienemmäksi, mutta ravintolahan oli todella tilava. Siellä on kuulemma yli 100 asiakaspaikkaa ja erinäisiä tiloja mikä on kiva, jotta melu jakaantuu vähän tasaisemmin. Eilen oli kyllä todella rauhallinen ilta koko keskustassa, joten saatiin ruokailla melkein yksin. Ravintolasta löytyy myös kiva pieni viinibaari, joka täytyy testata ystävien kanssa.
I thought that the restaurant space itself was much smaller, but it was actually quite big. They fit more than 100 clients and the space consists of many rooms, which is great so that it doesn't get too noisy. Last night was super calm everywhere in Helsinki (where is everyone?) so we were dining almost alone. Next to the restaurant part there is also a cosy little wine bar, which I'll have to try out with my friends one day.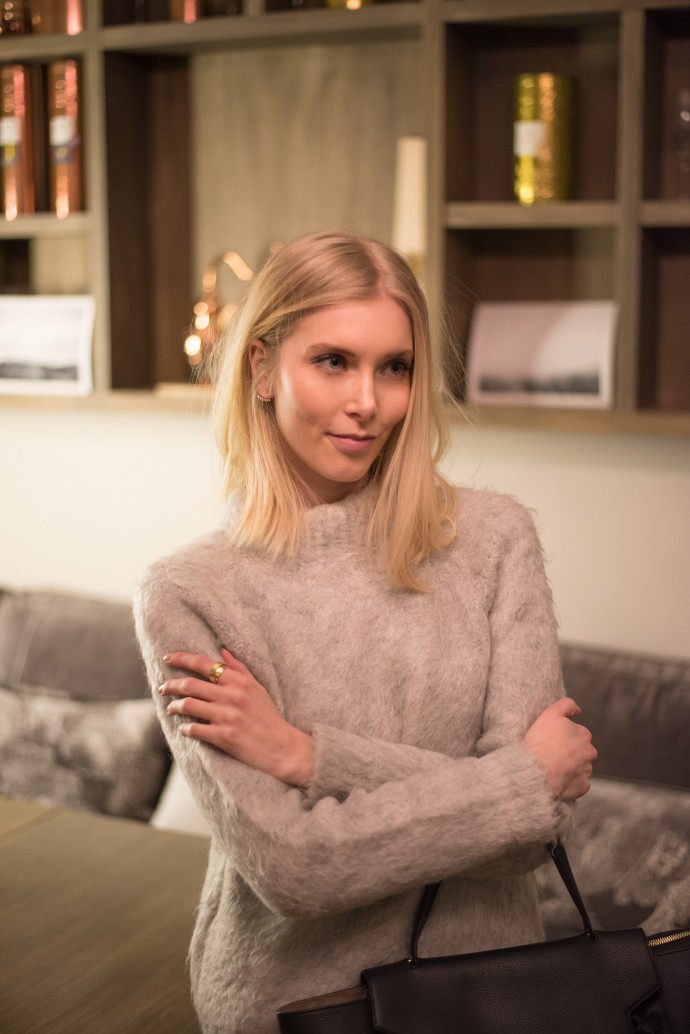 Pieni kurkistus rentoon päivänasuuni. COS:in lämmin mohairneule piti lämpinänä ja koruiksi riitti kultaiset korvikset ja Cartierin Love – sormus. Laukkuna toimi tilava Belt Bag. Kamera kun kulkee nykyään matkassa niin laukun on oltava sen kokoinen, että sinne mahtuu kaikki tarpeellinen. Tosin voi olla, että poikaystäväni nykyään kantaa kameran itse, sillä pari päivää sitten liukastuin niin vauhdikkaasti kodin edessä, että tavarat lensi pitkin poikin. Mukaan lukien kamera. Onneksi rikkimennyt osa on vaihdettavissa, mutta silti ottaa päähän.
Then a little look into my outfit of the evening. I chose a comfy knit to keep me warm and kept the look simple by adding only a few golden jewellery. Céline's Belt Bag is a great pick for any situation and as I usually carry the camera with me, I need a bag big enough to fit it. But it actually might be that my boyfriend will carry the camera from now on..Few days ago I slipped in front of our house and all my things went flying in the air. Including the camera. Luckily the only thing that broke was a piece that can be bought inexpensively, but still. I guess I shouldn't be allowed to carry anything expensive in this slippery weather!
Meidän illan kruunasi vielä raikas jälkiruoka. Kolme tuntia Ragussa vierähti ihan siivillä ja lähdettiin kyllä vatsat täynnä kotia kohti. Mukava fiilis jäi koko illasta ja täytyy vielä kiittää henkilökuntaa hyvästä ja asiantuntevasta palvelusta. Illallisen päätyttyä tarjoilija vaikutti aidon kiinnostuneelta siitä mikä oli meidän lempiruoka ja jos oltaisiin toivottu jotain muutoksia annoksiin yms. Itse sanoin, että ainut muutos jonka tekisin olisi se, että jättäisin auton kotiin, jotta pääsisin nauttimaan myös viinimenusta, mutta muuten en vaihtaisi mitään. Pisteet siis Ragulle!
The five course dinner finished with a fresh dessert that I could have continued eating for two more courses. Three hours passed in no time and we left home happy and with our stomachs full. We were all very impressed with Ragu and will definitely return!
Ragu Ravintola
Ludviginkatu 3-5, 00130 Helsinki
+358 9596659