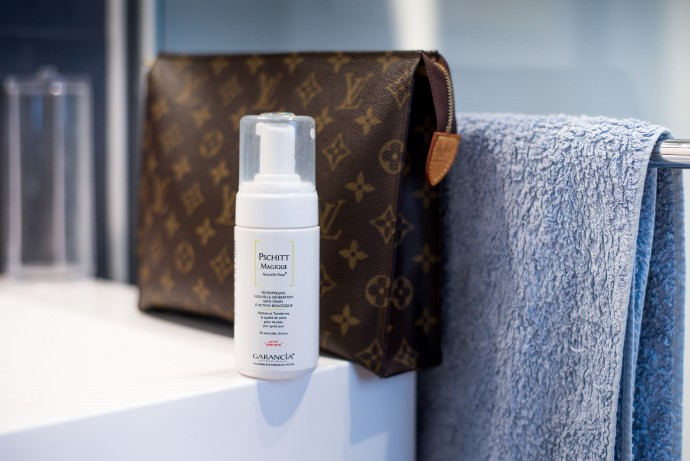 Poikaystäväni kylpyhuoneen kaapit on välillä oikeita aarreaittoja, sillä hänen lähipiiristä löytyy ihotautilääkäri, joka saa paljon tuotteita kokeiluun. Sieltä löytyy välillä jopa Sisleyn monen sadan euron seerumeita, jotka sitten yleensä häviää omiin laukkuihini. Luvan kanssa kylläkin, heh! Uusin tuote jota kokeilin oli Garancian Pschitt Magique kuorintavaahto (mun suusta äännettynä – shit magic), joka osoittautui ihan huippu hyväksi tuotteeksi.
France is the best place to discover new skin care products. I absolutely love French pharmacies, because they have amazing products for really good prices. Most of my favorites skin care brands are actually French. This time I found a great peeling foam from Garancia called Pschitt Magique (I can only pronounce it as "shit magic" heh), but this foam is amazing!
Vaahto levitetään puhdistetuille ja kuiville kasvoille. Vaahdon annetaan vaikuttaa 30 sekunttia, jonka jälkeen se huuhdellaan pois. Tässä kuorinnassa ei siis ole rakeita tai muuta vastaavaa, joten se on myös hellävarainen. Huomasin eron ihoni kunnossa jo muutaman päivän käytön jälkeen. Iho oli huomattavasti tasaisempi, hehkuvampi ja tuntui, että näpytkin pysyi paremmin poissa.
The foam is spread evenly on clean and dry skin and then you let it stay there for 30 seconds before washing it off.  I have sensitive skin so for me atleast it's gentle enough to be used on a daily basis. I noticed a difference in my skin just after a few days. The tone is more even, the skin is smoother and I feel like I don't have as many impurities as I used to have.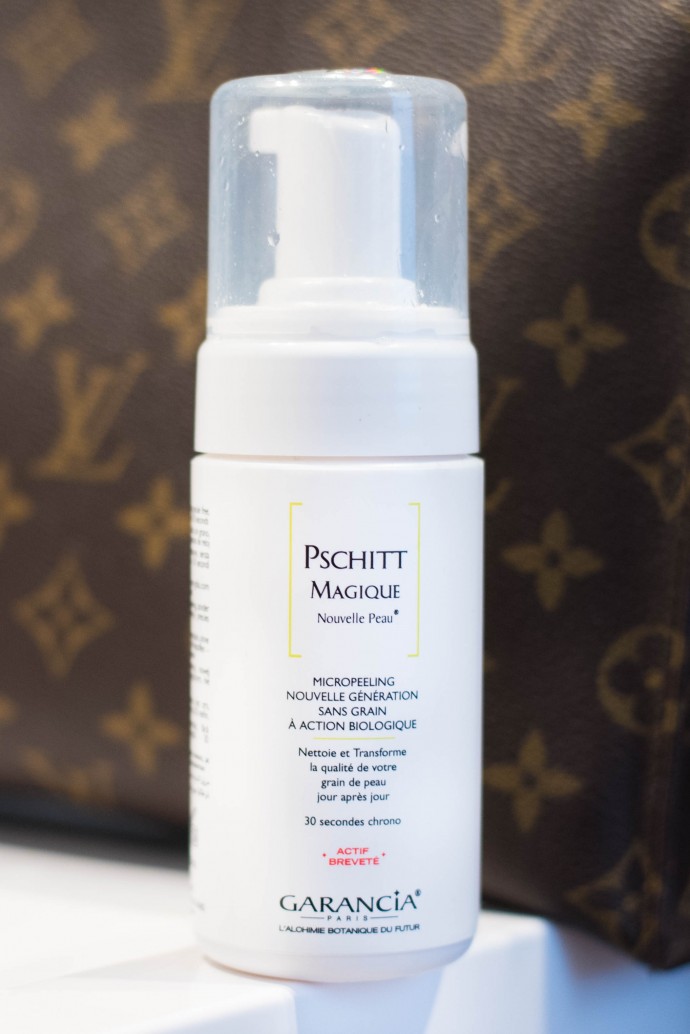 Kaikki kosmetiikka ei sovi kaikille, mutta itselleni tämä oli ainakin super hyvä löytö. Hintaa tällä purkilla on noin 25€, eli ei paha! Suomesta tätä tuskin saa, mutta netistä voisi löytää putiikin joka toimittaisi tätä myös tänne pohjolaan. Ranskan apteekeista Garancian tuotteita löytyy varmemmin, eli jos olette lähdössä reissuun niin suosittelen kokeilemaan. Tätä on kuulemma hehkuttanut moni muukin, joten en ole yksin tämän ylistykseni kanssa. Kertonee tuotteen tehosta!
For me this was such a great find! The price is around 25€ in France and I'm sure you can get it online as well. But if you're heading to France anytime soon, be sure to try this out. Apparently I'm not the only one who has fallen for this product, which only confirms that it actually works!