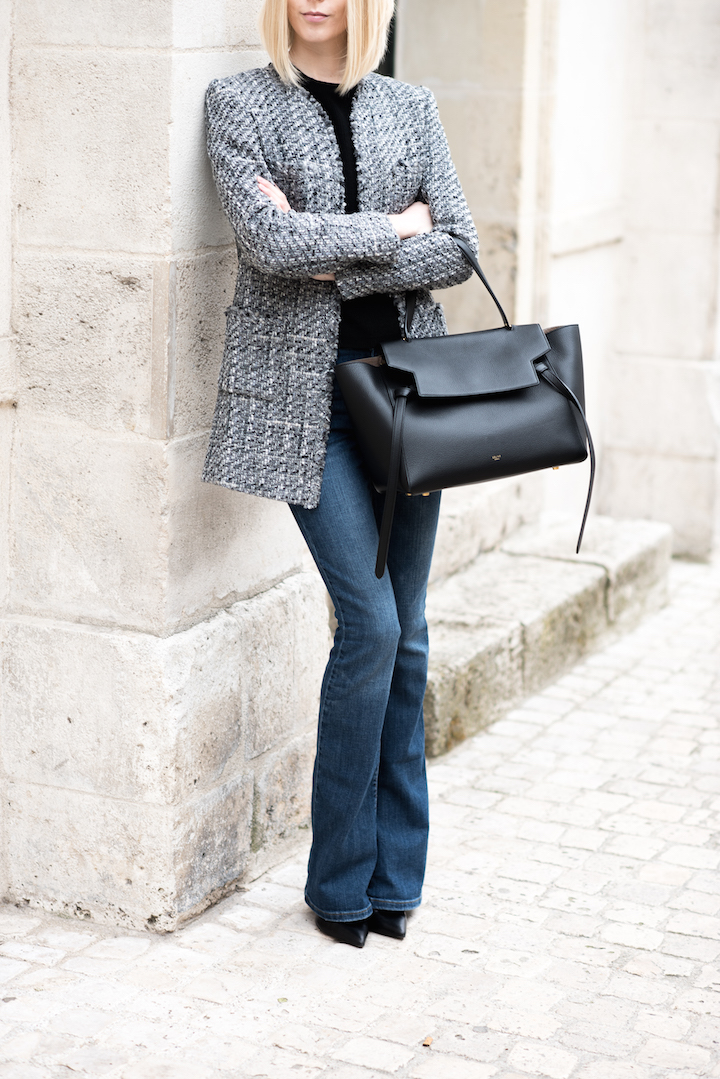 Kerroin viime viikolla, että blogissa on pian ihana arvonta ja tänään se pärähtää käyntiin. Arvonnassa on siis tämä upea Kylee bleiseri, joka näkyi päälläni  tässä viimeviikkoisessa asupostauksessa. Lisätietoja tästä ihanuudesta löydätte Andiatan omilta sivuilta ja käykäähän myös kurkkaamassa sieltä koot (edit: itselläni on koko 36), sillä osallistumalla tähän arvontaan pyydän teitä kommentoimaan tätä postausta ja samalla jättämään teidän toivomanne koon viestiinne. Muistakaa myös laittaa sähköpostiosoitteenne, jotta saan voittajaan yhteyttä arvonnan päätyttyä.
Arvonta päättyy torstaina 12.päivä klo.21.00. Julkistan voittajan sitten seuraavan päivän postauksen yhteydessä. Onnea kaikille arvontaan ja hyvää alkanutta viikkoa!
This beautiful Kylee blazer can be yours, as Andiata was kind enough to organize a give away for you guys! So how to participate? Check Andiata's website and comment below by telling which size you would like to receive (I'm wearing size 36 here). I'll then randomly select one of you as a lucky winner. Remember to add your email address when you leave the comment, as that's how I will contact the winner.
Remember to participate by Thursday 12th at 21.00. I'll announce the winner here the next day. Good luck everyone and enjoy this new week!