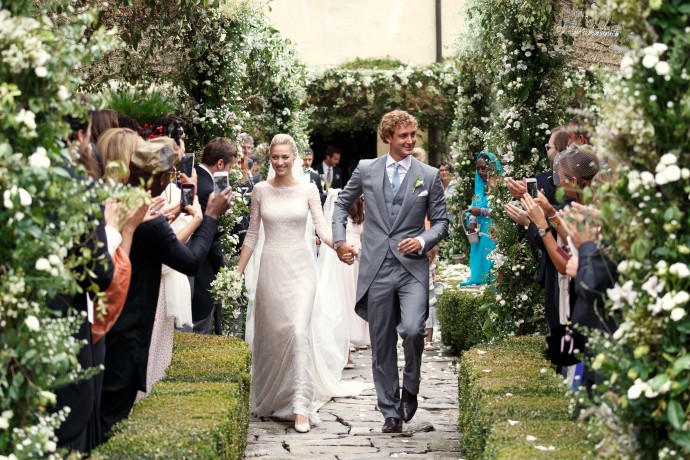 [dropcap custom_class="normal"]Monacon Pierre Casiraghi meni kesällä naimisiin italialaisen Beatrice Borromeon kanssa ja hän oli mielestäni kesän kaunein morsian. Italialaisilla naisilla on aivan erityinen tyylisilmä ja mielestäni Beatricen vähäeleinen morsiuspuku oli aivan mielettömän tyylikäs. Iltatilaisuuteen hän vaihtoi pukunsa hieman nuorekkaampaan kreikkalaistyyliseen luomukseen ja hyvin kaunis sekin. Molemmat puvut olivat Armanin käsialaa.[/dropcap]
Itse olen aina ollut sitä mieltä, että oma mosiuspukuni tulee olemaan pitkähihainen ja todella minimalistinen. Olen sitä mieltä edelleen, joten puvun valintaa ei hääpäivän koittaessa tarvitse paljon pähkäillä. Itselläni on myös haaveissa intiimit ja pienet häät, joten saa nähdä jos tämä toive toteutuu sitten kun on sen aika. Olen aina halunnut naimisiin Suomessa, mutta nyt mieleni on muuttunut ja pitäisin häät mielummin Ranskassa. Onneksi näitä asioita ei tarvitse vielä pähkäillä sen tarkemmin, mutta onhan niitä hyvä kypsytellä pikkuhiljaa!
The most beautiful bride this year has been Beatrice Borromeo in my opinion. I loved her simple and elegant wedding dress by Armani Privé. For the evening she changed her dress into this sleek gown, which made her look like a Greek goddess. Italian women have such a great eye for fashion, that I'm not surprised how amazing Beatrice looked. 
I have always been sure that my wedding dress will have long sleeves and that it will be very simple, so my choice will be very clear when that day comes!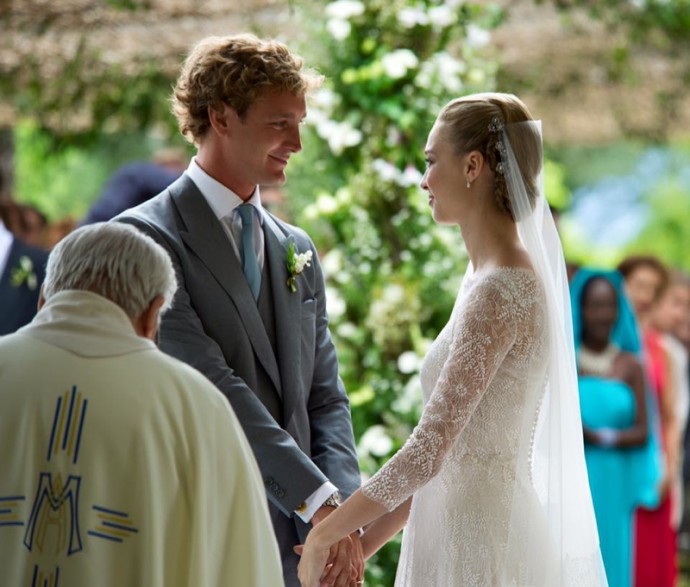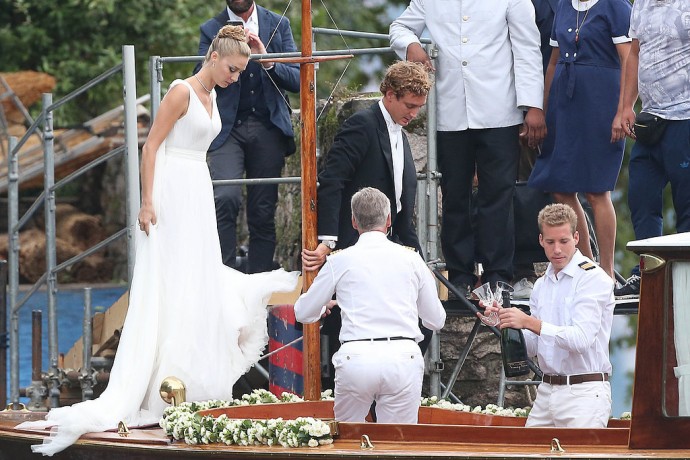 *Images: Pinterest.