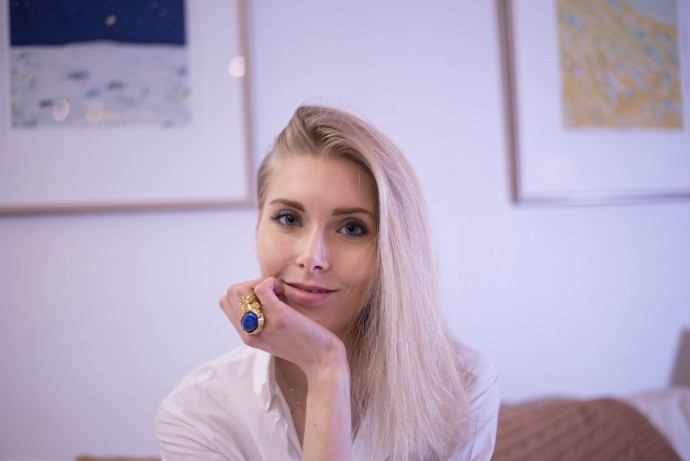 Tässä muutamia random faktoja itsestäni…
1. En juo kahvia ollenkaan. Todella harvoin voin ystävillä juoda pikkaisen, mutta sitten on pakko sekoittaa puolet maitoa. Kahvin hajukin on jo mun mielestä paha!
2. Mulla on todella vilkas mielikuvitus. Joskus voin olla niin vainoharhainen ja miettiä ihan älyttömiä juttuja. Pistän tämän kaikkien niiden kauhuleffojen piikkiin mitä olen katsonut tässä vuosien varrella…
3. Mä nukun aina kyljelläni kunnon kippura asennossa ja en ymmärrä miten jotkut voi nukkua mahallaan (niin kuin poikaystäväni). Tuntuu, että se olisi maailman epämukavin asento!
4. Kun poikaystäväni oli täällä niin katsottiin maratonina tanskalais-ruotsalainen menestyssarja The Bridge. Tosi hyvä ja koukuttava! Kyllä ne ruotsalaiset ja tanskalaiset vaan osaa.
5. Ensi kuun reissun jälkeen harkitsen vakavasti kuntosali jäsenyyden hankkimista! En muutu tästä enää nuoremmaksi, joten kehosta on pidettävä parempaa huolta. Nyt ei enää ole varaa antaa itselle tekosyitä olla liikkumatta. Varsinkaan kun en ole alkamassa himoliikkujaksi vaan ihan pari kertaa viikossa riitäisi näin alkuun.
//
1. I don't drink coffee at all. Actually I don't like anything about it…even the smell is awful in my opinion!
2. I have a wild imagination. Sometimes I can be really paranoid and think of the craziest things. I think some of the horror movies I have watched over the years have something to do with it…
3. I always sleep on my side and wonder how people can actually sleep on their stomach (like my boyfriend)…that seems like the most uncomfortable position ever.
4. I recently got addicted to the TV show called The Bridge. This Danish/Swedish show is so addictive and I have to give props to my fellow northerners because they sure know how to make good shows (and music and fashion…).
5.  After my trip next month, I'm seriously considering taking up a gym membership. As I'm not getting any younger, I need to start taking better care of my body and make it stronger. No more excuses! I definitely want to join a "all women's" gym as I'll feel more comfortable there.