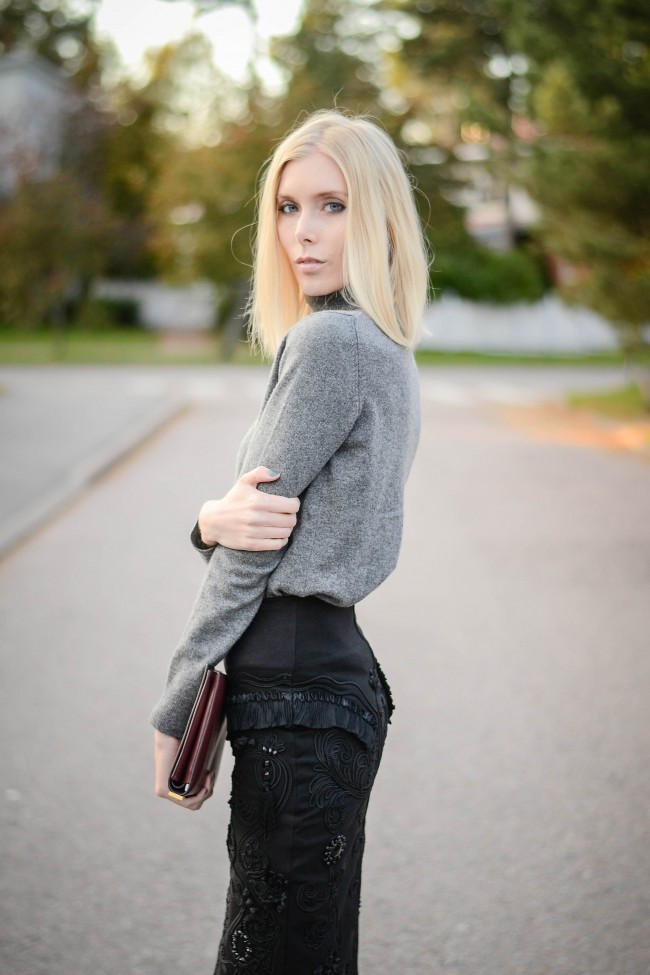 Huh, miten aika rientää! Täällä blogissakin on ollut vähän rauhallisempaa kun ollaan nautittu ulkomaalaisen ystävämme seurasta. On kyllä niin mielenkiintoista kuulla ulkomaalaisen mielipiteitä Suomesta ja suomalaisista…vielä kun tämä vierailu oli hänelle ensimmäinen ja ennakko odotuksia ei ollut lainkaan. Positiivinen kuva hänelle kyllä onneksi jäi ja ainakin ilmat oli hänen puolellaan!
Yhtenä ravintola-iltana päälleni valikoitui tämä kokonaisuus. Hame on kivan erikoinen ja rento poolopaita sopii hyvin tuomaan kontrastia asuun. Tykkään muutenkin yhdistää rennon neuleen siistimmän alaosan kanssa. Mitä mieltä siellä ollaan tästä kombosta?
I love contrast, which is why I paired this casual knit with this "bling" pencil skirt. The combination of a relaxed knit and a fitted skirt is great in my opinion and casual enough for my taste! What do you think of this look?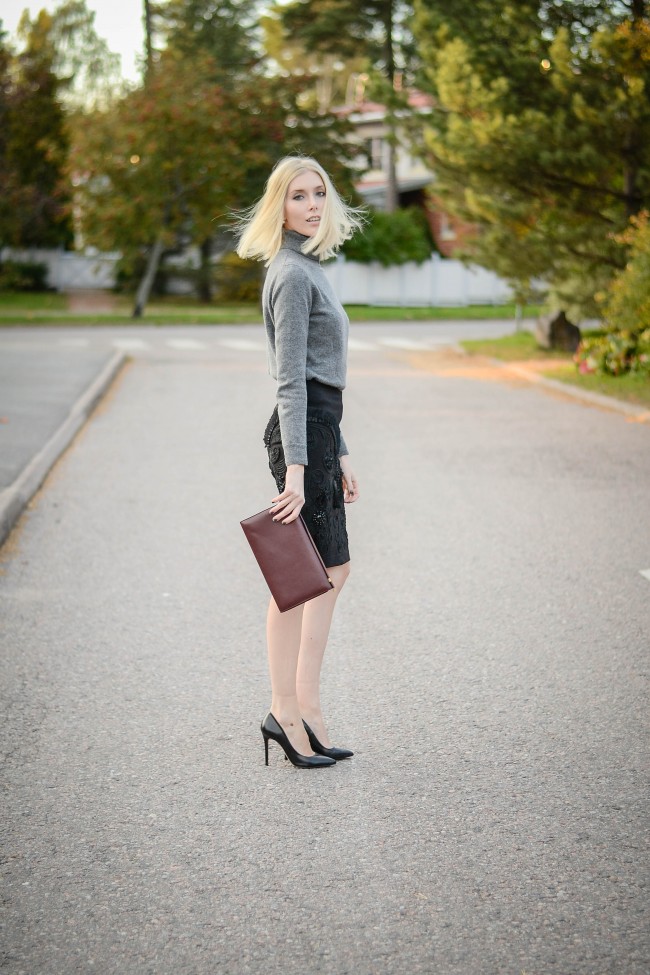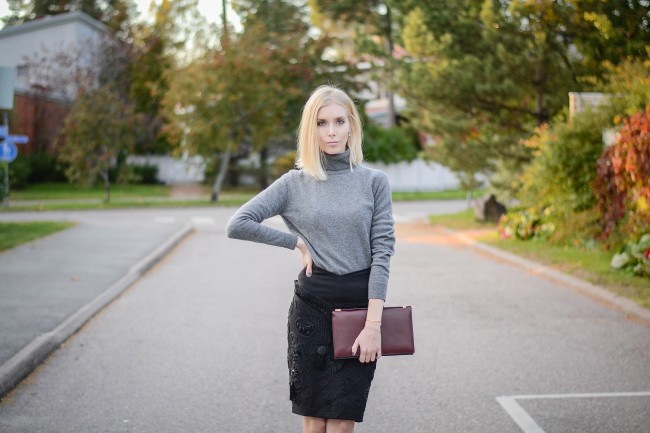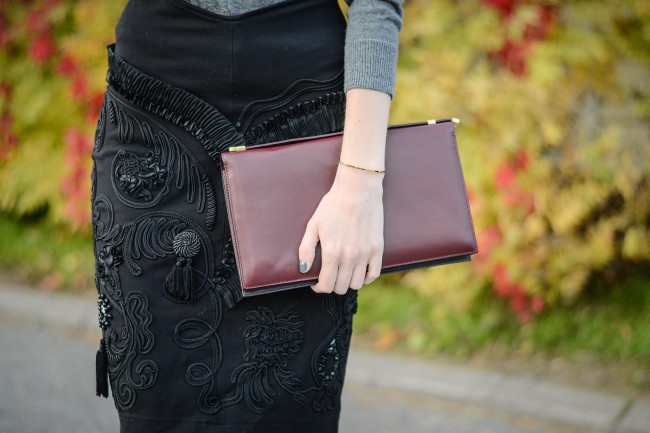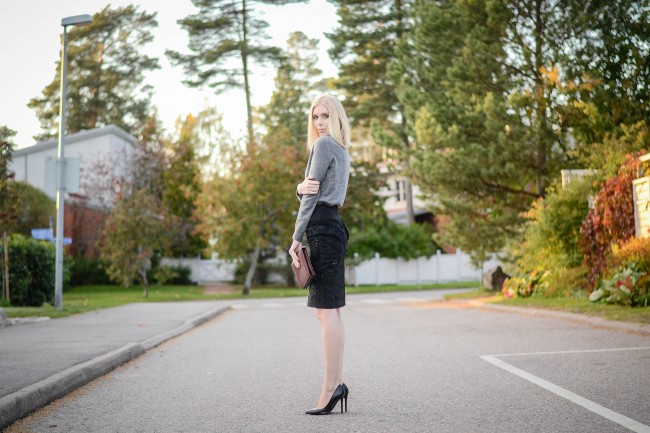 Cashmere knit / Massimo Dutti
Skirt / H&M
Heels / Zara
Clutch / Céline
Bracelet / Saint Laurent