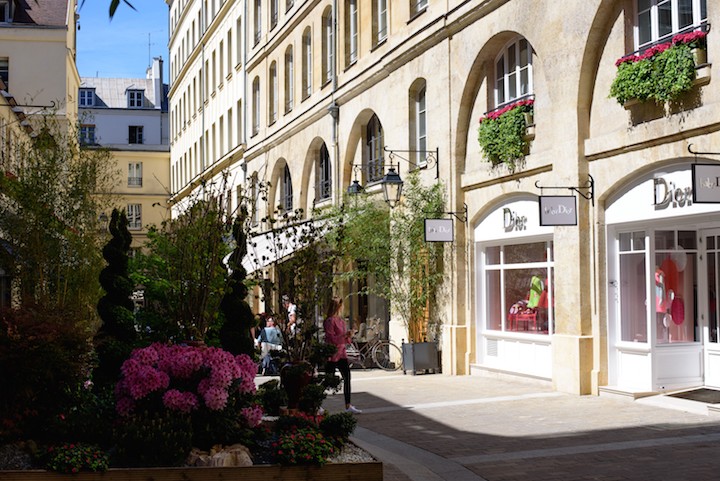 Milloin Pariisi ei olisi upea, mutta mielestäni etenkin keväisin tämä kaupunki on parhaimmillaan. Luonto on puhjennut loistoonsa, kukat kukkivat ja ruoho on vihreää. Kevyellä vaatetuksella pärjää hyvin ja katukahvilat täyttyvät taas elämästä nauttivista ihmisistä. Jotain taikaa keväisessä Pariisissa on ja vaikka vietin päiväni lähinnä jousten paikasta toiseen (miten tuntuu, että Pariisissa on aina kiire, vaikka ei olisikaan?), niin pystyin edes rauhoittumaan muutamaksi tunniksi kun kävimme Marikan kanssa lempitavaratalossani, eli Le Bon Marchéssa. Mitä antaisinkaan siitä, että tuo maailman ihanin tavaratalo löytyisi Orléansista. Innostuin vielä Marikan tavoin ostamaan kotiin ruokaa (tryffelijuustoa ja maissileipää, nammm!) ja etenkin La Grand Epicerie on oikea paratiisi. Siellä kannattaa käydä, vaikkei ruokaostoksia tekisikään.
Tässä siis muutamia fiiliskuvia keväisestä Pariisista tähän lauantaihin!
When isn't Paris beautiful, but I think it's at it's best during Spring. Nature is blooming and the street cafés are full again. I think there is something magical about the Spring time there, even though I spend my day running around like a crazy person. I also always feel like I'm in a rush when I'm in Paris. I think it's an old habit that got stuck with me when I was living there. If you've noticed, the Parisians do not walk slowly anywhere. In the metro tunnels people are almost running (even if they're not in a rush), because that's just how it is. A real work out actually. I'm glad that I met Marika in the afternoon, because I got to slow down my pace for a few hours. We visited my favorite department store, Le Bon Marché and their grocery section La Grand Epicerie. Both are worth seeing when in Paris.
Have a great Saturday!