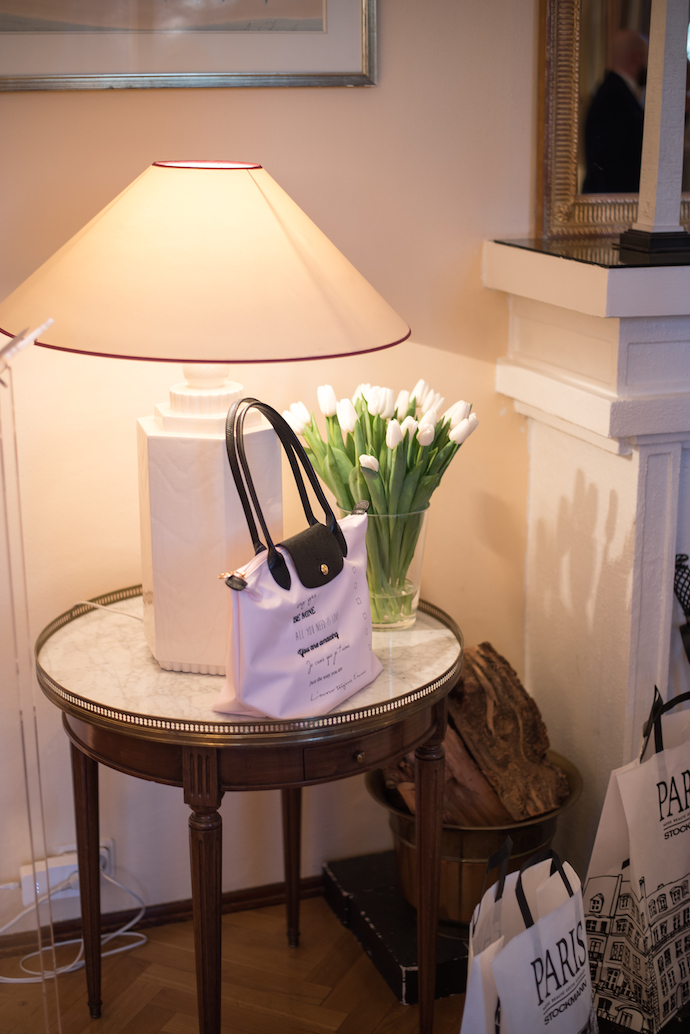 Kerroinkin teille, että kävin Stockan pressitilaisuudessa Ranskan suurlähetystössä tällä viikolla ja esittelyssä oli Pariisin kevät-teema, joka saapuu tavarataloihin maaliskuussa. Tuntui harvinaisen kodikkaalta olla tilaisuudessa ranskalaisessa ympäristössä ja vielä kun teemana oli Pariisi! Illan aikana oli myös pieni muotinäytös, jossa esiteltiin muutamia tavaratalon uusia merkkejä. Iro on varmasti monelle teistä tuttu ja tämän pariisilaismerkin vaatteita saa pian Stockalta – hieno uutinen! Sen lisäksi mm. American Vintage ja Busnelin tuotteita tulee valikoimaan. Innolla odotan, että miten tämä kevät kamppis lähtee käyntiin ja toivon tietenkin, että nämä uudet merkit otetaan hyvin vastaan. Oli kyllä hieno tapahtuma arvokkaassa ympäristössä, eli iso kiitos vielä Stockmannin teamille kutsusta!
Täällä vietetään viimeistä viikonloppua Suomessa ennen maanantain lähtöä ja kuten sanottu, viihtyisin täällä aina pidempään, mutta omaa kotiakin alkaa olla jo sopivasti ikävä. Olen ollut reissussa nyt melkein kolme viikkoa, joten tuttuun rytmiin palaaminen tuntuu ihan hyvältä. Pariisissa alkaa sitten reilun viikon kuluttua taas muotiviikot, joten hulinaa riittää Ranskankin päässä.
Hyvät viikonloput kaikille!
As I already told you, this week I had the pleasure of attending an event by Stockmann (Finnish department store) at the French Embassy. Stockmann is launching a new campaign called Parisian Spring next month and they are bringing in some new brands as well. One of them being Iro, which I'm sure most of you know. I'm happy the fashion scene in Helsinki is evolving and Stockmann is widening their brand offer!
This is my last weekend in Finland before heading back hom on Monday. I always wish to stay longer, but I'm missing home already. I've been traveling almost three weeks soon, so getting back to France is nice. Luckily the FW in Paris is starting soon and I have at least one show planned up and one shoot. Looking forward to both!
Enjoy your weekend everyone!