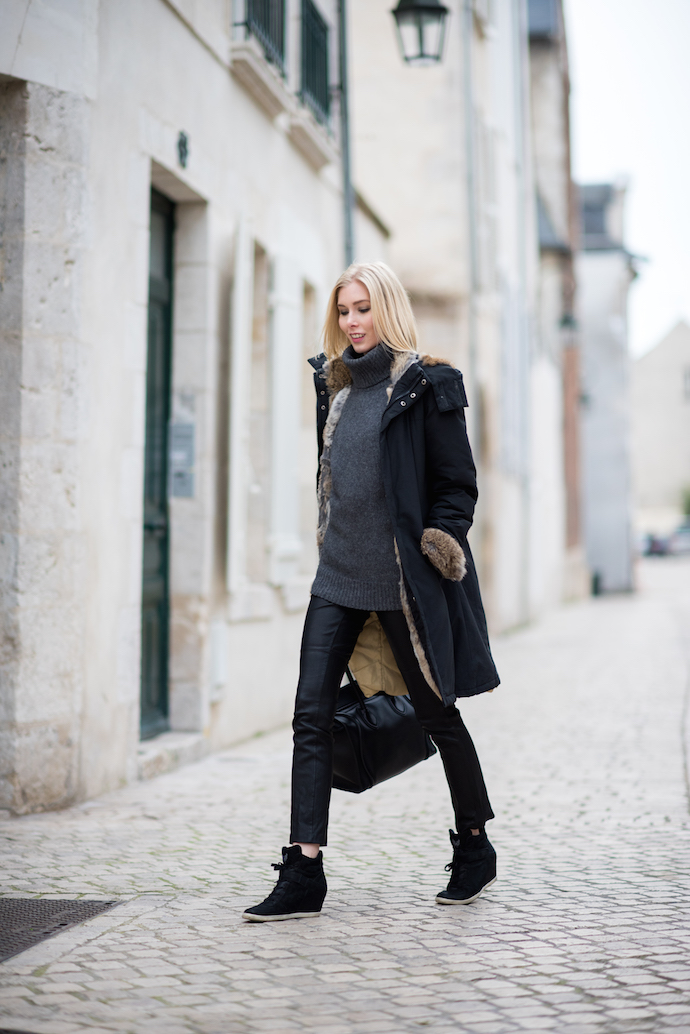 Tein kuulkaas aivan mahtavan second-hand löydön Katrilta, nimittäin tämän Woolrichin parkatakin. Itselläni ei varsinaisesti ollut tarvetta uudelle talvitakille (se siitä järkevästä kulutuskäyttäytymisestä…), mutta tämä oli silti nappiostos. Tässä yhdistyy mielestäni rentous ja tyylikkyys, joka on vaikea yhdistelmä löytää toppatakeista. Nyt pitää kyllä laittaa muutama toinen takki kiertoon, sillä tämä syrjäytti saman tien muutaman muun!
Onpa ironista, että juuri kun kuukausi vaihtui maaliskuulle (ja puhuin jo ballerinojen kaivamisesta kaapista), niin ilma kääntyi erittäin syksyiseksi. Sadetta on luvattu enemmän tai vähemmän jokaiselle päivälle seuraavaksi viikoksi. Olin jo suunnitellut laittavani uuden Andiatan valkoisen maksihameen Marimekon näytökseen, mutta muutaman asteen lämpötiloissa ja sateessa valkoinen ei välttämättä ole se paras vaihtoehto. Onneksi tässä on vielä muutama päivä jäljellä, joten toivon todella, että ilmat muuttuisi viikonloppuun mennessä…
Hyvää keskiviikkoa kaikille!
I bought this coat from my friend Katri (who by the way has amazing style) and even if a new winter coat wasn't on my "buys for this season – list", I'm happy I decided to get it. I think it's very hard to find a good looking winter jacket, but this one is both stylish and will keep me warm. Now I have to get rid of a few other coats in my closet, as this replaces them!
I think it's quite ironic that just as March started, the weather turned for the worse. The forecast is promising rain pretty much everyday for the next week (perfect timing with the FW in Paris – not). I had already planned to wear a new white maxi skirt for the next weekend, but if it's raining and cold, I might have to figure something else out. Now all I can do is hope the weather will improve…
Enjoy your Wednesday everyone!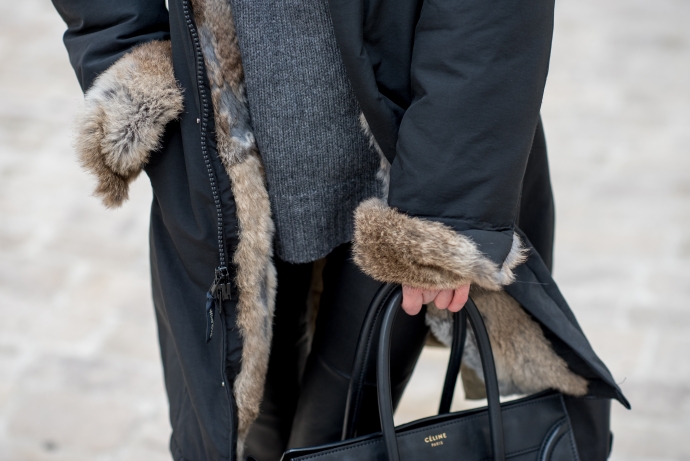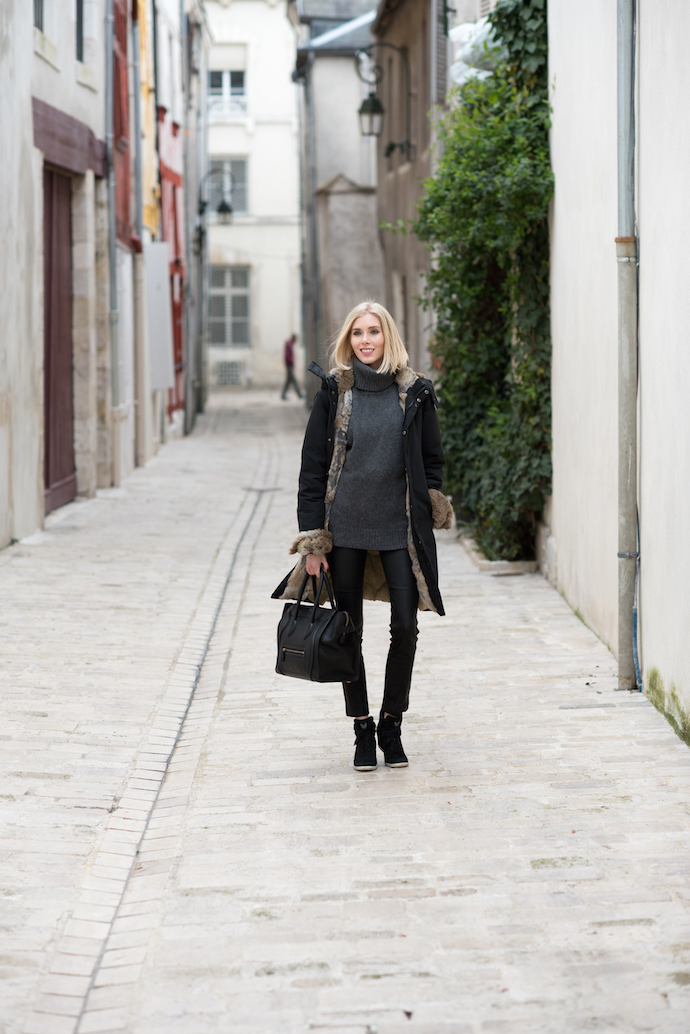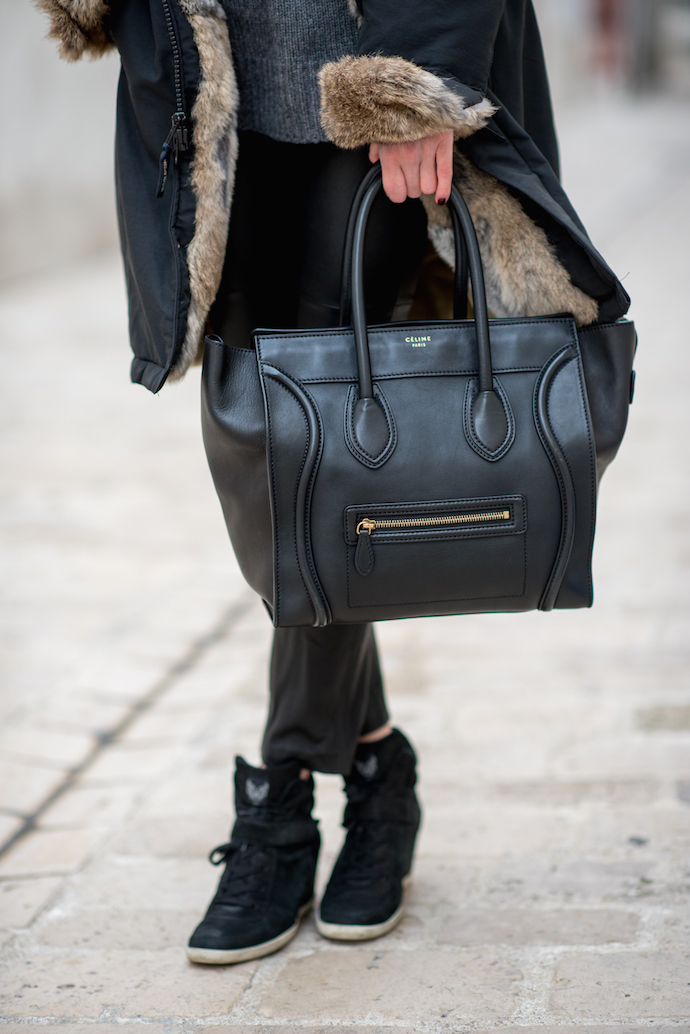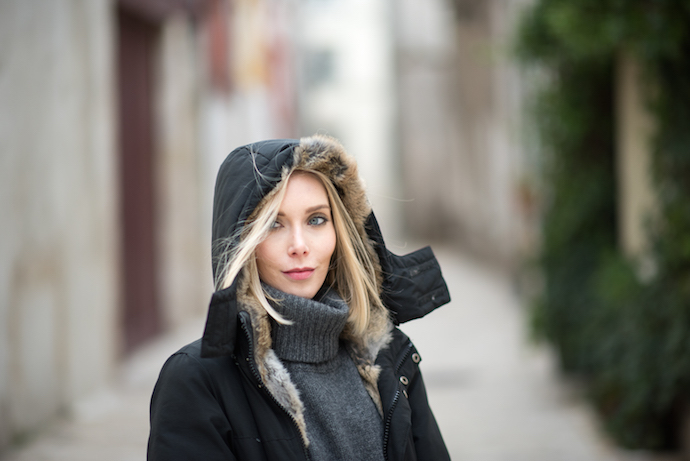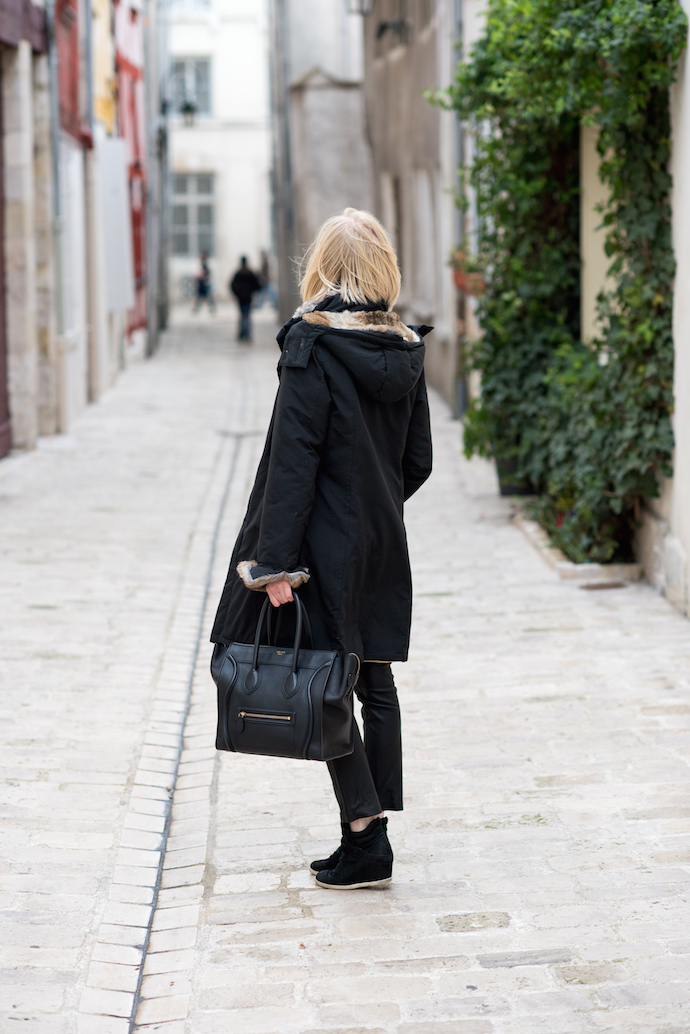 Coat / Woolrich (similar here*)
Cashmere knit / Joseph (similar here*)
Leather pants / H&M (similar here*)
Sneakers / Paul Green
Bag / Céline
*Mainoslinkkejä.