Tässä muutamia houkutuksia kevääksi. Huivi on ollut listalla jo useamman vuoden (ja sielä se taitaa vielä pysyä, eikä omassa kaulassa), mutta muut on tämän kauden juttuja. Zaran valkoisesta takista olen jo postaillutkin aikaisemmin ja se on vielä useamman viikon jälkeenkin mieluisa. Olisi siis hyvä ostos eiks jo? 😉 All Saintsin neulemekko on niin kaunis ja mun tyylinen koska se ei ole liian fiini, mutta silti siisti. Sopisi niin loistavasti noiden Zaran korkkareiden kanssa…
Mitä teillä on toivelistalla tänä keväänä? Rentouttavaa viikonloppua kaikille 🙂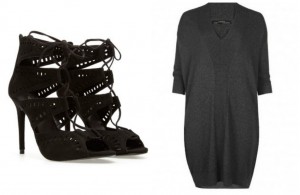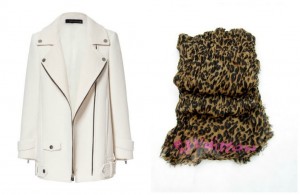 My wish list for the Spring (and in general) is the following:
1. Zara heels.
2. All Saints dress (would look so good with the black heels).
3. White coat from Zara (the one I posted about weeks ago…and I still love it!)
4. Leopard scarf from Louis Vuitton (this has been on my wish list for years…)

What's on your wish list? Have a great weekend!