Terveisiä täältä Suomesta! Saavuttiin tänne keskiviikkona myöhään illalla ja eilen oltiin koko päivä liikenteessä. Ilmat oli upeat ja iltaan asti oli ihanan lämmintä! Nyt tekee mieli pukeutua rennosti ja keveämmin. Jalassa näkyvät Current/Elliottin farkut on varmasti tämän kesän lempipöksyt sillä ne on super mukavat päällä. Mua himottaisi vielä boyfriendit, mutta hyvin istuvia on vaikea löytää. Ostin kyllä boyfriend-malliset farkut joskus teininä, mutta menin ne myymään jo ajat sitten ja nyt tietty kaduttaa. Noh, ehkä ne täydelliset tulee vielä vastaan joku päivä! 🙂 Ja korvikset on löytö Lindexiltä parin viikon takaa!
Rentouttavaa viikonloppua kaikille!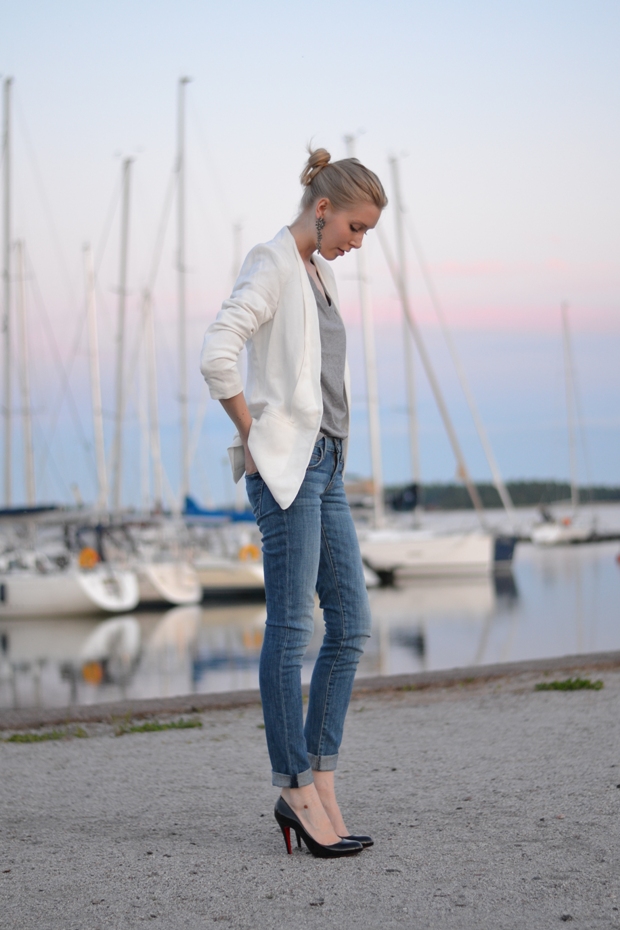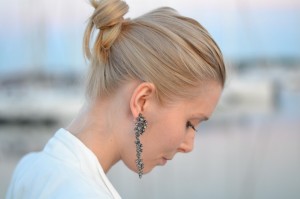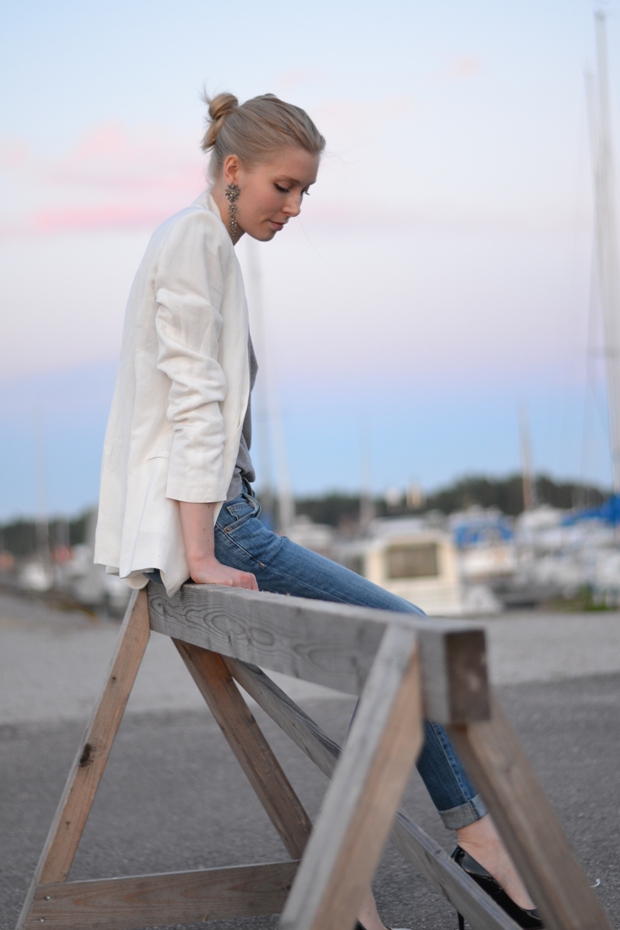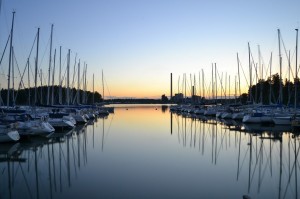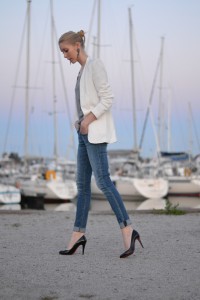 Jeans/CurrentElliott, Blazer/Zara, T-shirt/H&M, Heels/Louboutin, Earrings/Lindex
I'm back in Finland! Happy to be home again. The weather is warm and sunny so I can't complain! Yesterday evening the weather was warm so I wore my favourite jeans for the summer and a white blazer. I wanted to keep the outfit simple but added some statement earrings to add a little something to it. What do you think?