Viime vuonna (vai olikohan se jo kaksi vuotta sitten?) hankin Zarasta leopardikuviolliset housut, mutta jostain syystä en pitänyt niitä kovinkaan paljon, joten päädyin myymään ne. Vaikka housut eivät olletkaan täysikmppi niin löysin eilen leopardikuviollisen bleiserin, joka miellytti silmää kovasti. Uskoisin, että tätä on myös helpompi käyttää verrattuna samankuvion housuihin.
Printti on kuitenkin sen verran vahva, että yhdistäisin tämän vaikka koko mustaan asuun; korkeat korot, mustat tiukat housut, musta rento toppi ja hiukset nutturalle. Voiko siinä kombossa mennä pieleen? Täytyy sovitella tätä vielä asun kanssa, jotta saan varmuuden siitä pidänkö vai palautanko! 🙂 Mikä on teidän tuomio?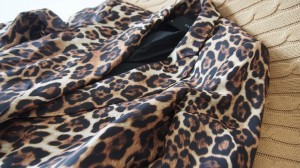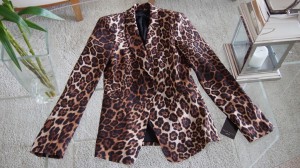 I found a leopard print blazer from Zara, but I want to try it with different outfits to be 100% sure that I would wear it. I love it so hopefully I'll make it work! To make it fit my style, I definitely need to pair it up with a very simple outfit (black skinny jeans and a black top for example). Let's see if I'll keep or return it ! What do you think about it?