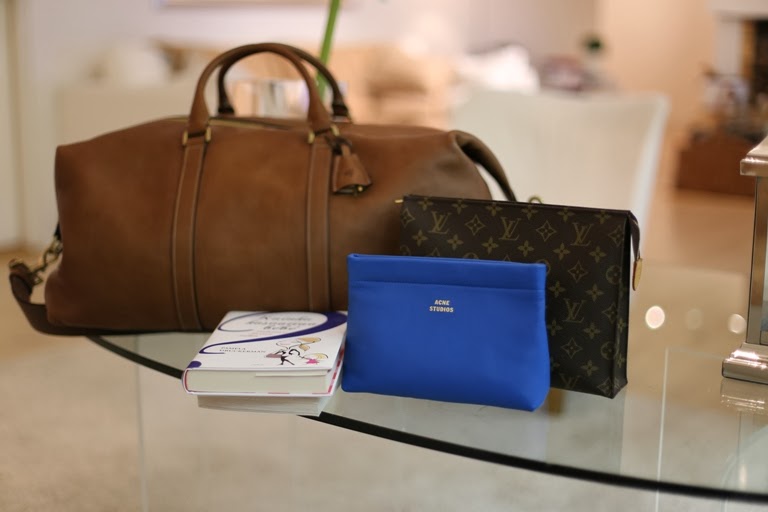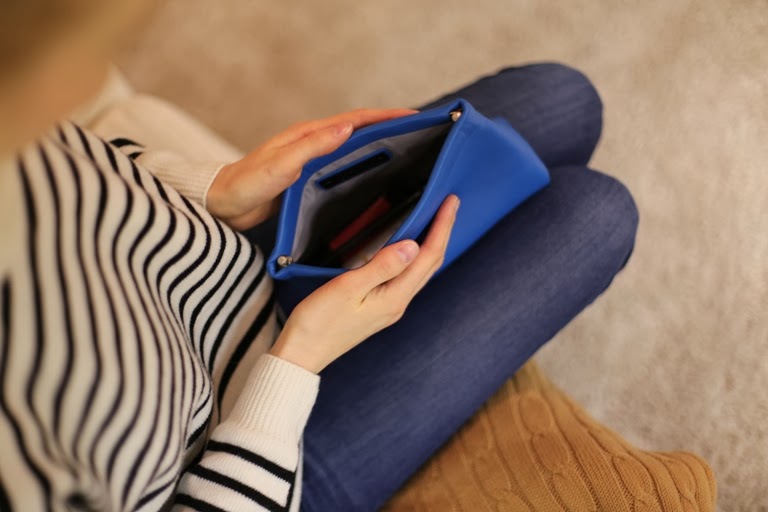 The days after new year's eve have gone so fast! Me and my boyfriend have done some shopping for our Mauritius trip, which is right around the corner. On Monday we are heading to Paris and from there to Mauritius. The days here in Finland have been so dark that seeing the sun is going to be pretty amazing. Our trip will be all about relaxation, water sports, cashmere shopping (who would have guessed?) and good food.
I travel quite frequently and so travel accessories are a must. My old make-up bag was falling apart so I've been looking for a new one. I found the perfect from Acne (NAP's sale) and it's coming with me on it's first trip! The best thing about it is that it's actually a clutch so I can wear it also during the evening as a bag. Two in one 😉 Tomorrow I need to pack my bags and then we are off!
A bientot!
Päivät uuden vuoden aaton jälkeen on mennyt hirveällä vauhdilla ja täällä ollaan valmistauduttu tulevaan reissuun. Ylihuomenna matka jatkuu Pariisin kautta Mauritiukselle ja sieltä sitten seuraavat päivitykset jos nettiyhteys niin sallii. Huomenna pitäisi vielä pakata ja sitten matka voikin jo alkaa! Innolla odotan reissua, mutta vähemmän innolla 12 tunnin lentomatkaa Pariisista Mauritiukselle. Pitkiä lentoja on tullut tehtyä useasti, mutta omalla kohdallani ne on aina ollut haastavia. Kymmenen vuotta nimittäin koin todella pahaa matkapahoinvointia aina lentäessa ja pitkillä lennoilla luonnollisesti tilanne oli aika tuskallinen. Sain onneksi apua tähän ongelmaan ja nyt lyhyet lennot sujuu helposti. Pidemmillä on aina omat haasteensa, mutta eiköhän tästäkin selvitä! 🙂
Matkustan suhteellisen paljon ja etenkin Pariisi-Helsinki lentoja on useamman kerran vuodessa. Matkavarusteet on siis kovassa käytössä ja olen etsinyt pidemmän aikaa hyvää meikkipussia. Entinen meikkipussini oli H&M:n varmaankin kymmenen vuotta vanha ja vasta hiljattain se alkoi olla siinä kunnossa, että piti katsella uutta. Uuden löysinkin NAP:in alesta puoleen hintaan ja tämä Acnen on ihan loistava niin värinsä kuin kokonsa puolesta. Meikkipussi pääsee siis ylihuomenna neitsytmatkalleen! 🙂
Kuullaan tropiikista!