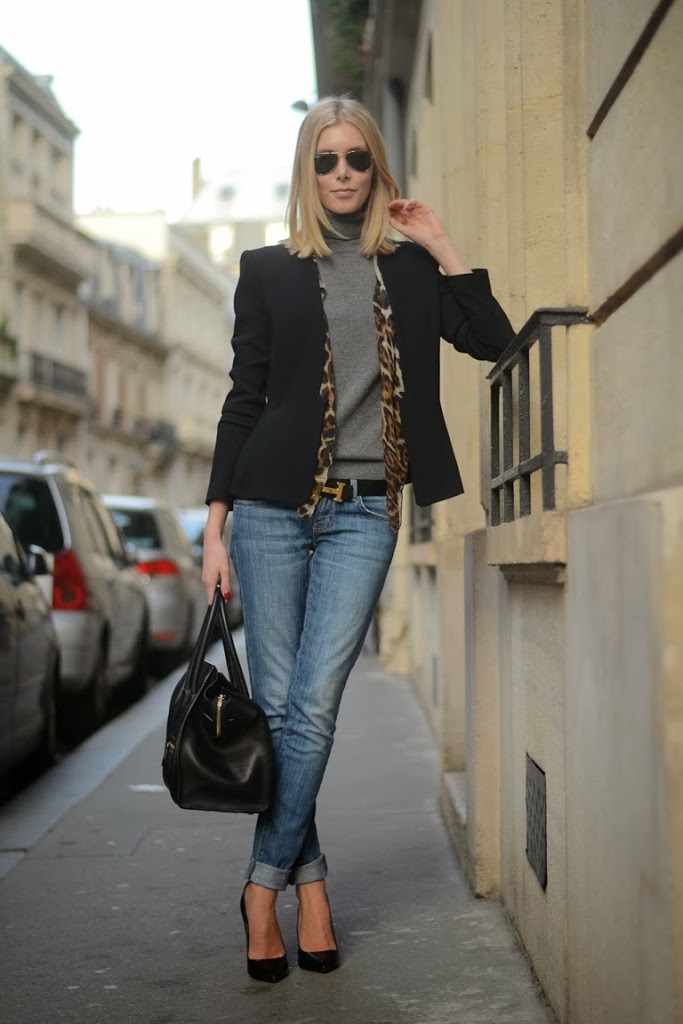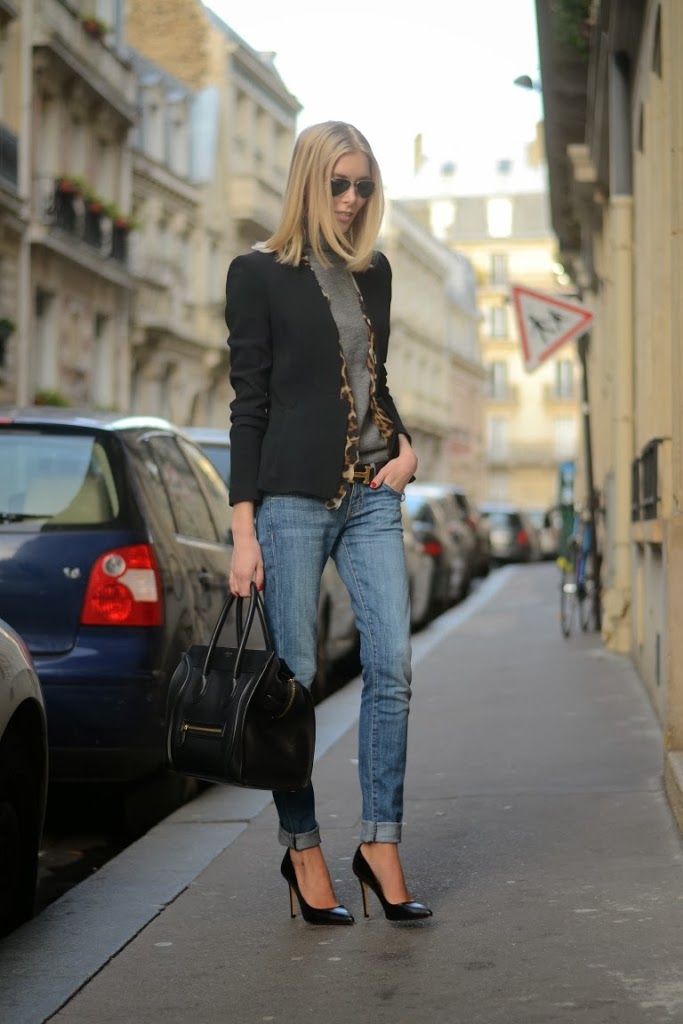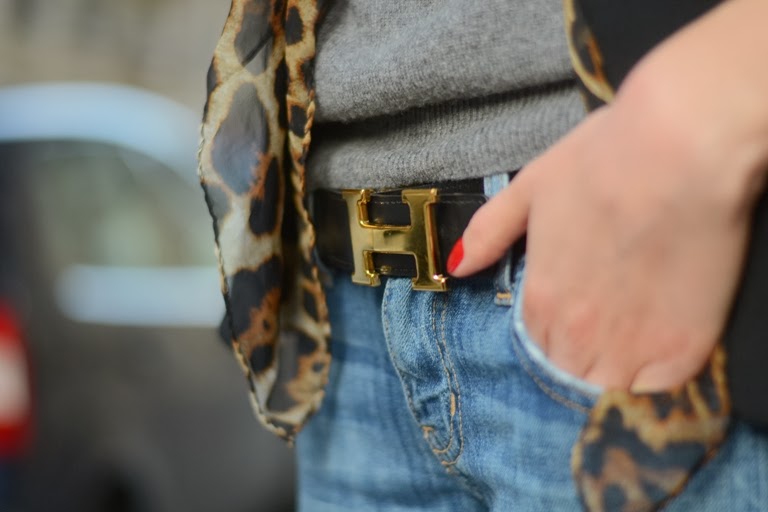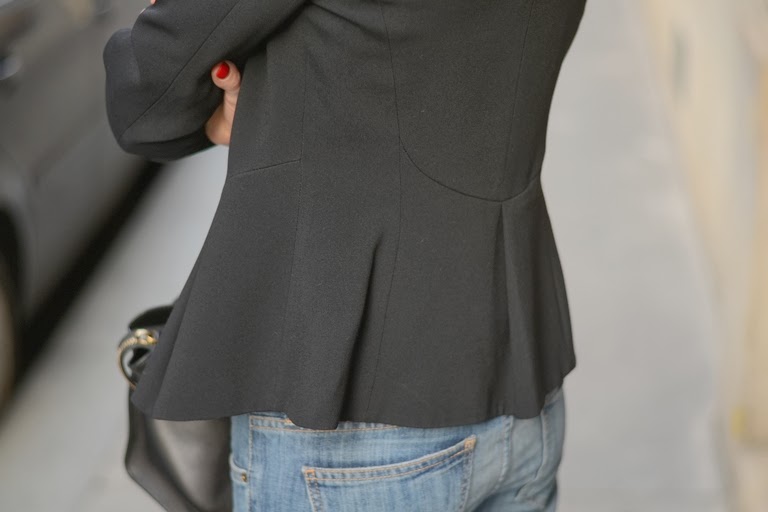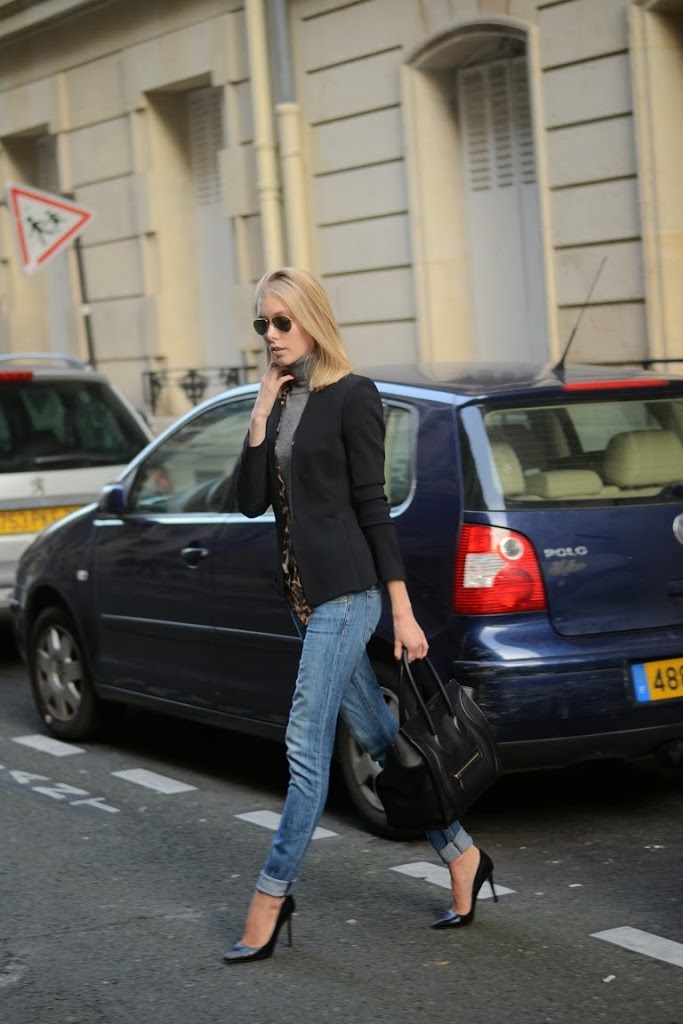 Blazer and heels /Zara
Knit / Massimo Dutti
Jeans / Current/Elliott
Scarf / Saint Laurent
Belt /Hermès (my boyfriends)
Sunnies / Ray Ban
You know the feeling when you think you lost something for good? I've been looking for this leopard scarf for months and finally found it at my parents place. I guess I forgot it there last year. Luckily I found it and from now on I'll be more careful with it! 🙂 What do you think of this look?
Tiedättekö sen fiiliksen kun ette löydä mistään jotain vanhaa suosikki juttuanne? Tämän asun leopardi huivi oli aikoinaan löytö New Yorkin alennusmyynneistä ja pelkäsin hävittäneeni sen jo kokonaan. Lopulta löysin sen vanhempieni luota Suomesta, joten sain huokaistua helpotuksesta. Se tässä kahden maan välillä matkustamisessa on "ongelmana", että kamat saattaa olla väärässä paikassa silloin kun niitä tarvitaan. Enää vanhemmillani ei tosin ole kuin kaksi pientä laatikkoa omia tavaroitani joista suurin osa on lande vaatteita. Niitä kun ei viitsi Pariisin raahata eikä poiskaan heittää. Ne odottavat siis kesää ja landeilua!
Viime syksyllä hankkimani Massimon pooloneule oli yksi talven käytetyimpiä vaatekappaleita. Nyt olen etsinyt samanmoista valkoisessa värissä ja ehkä hitusen pidemmällä helmalla. Voi olla, että sitä täydellistä täytyy odottaa ensi talveen!