Jo vuosia mun on pitänyt ostaa farkkutakki, mutta jostain syystä se on kuitenkin aina jäänyt hankkimatta. Muistan kun teinivuosina mulla oli ystävän Miss Sixty farkkutakki lainassa varmaan useamman vuoden ja sitä tulikin silloin käytettyä ahkerasti. Tänä vuonna päätin sitten hankkia omani vihdoin ja viimein ja odotin taktisesti alennusmyyntejä. Sieltä löytyikin monia eri vaihtoehtoja, mutta päädyin tähän klassiseen malliin.
Näitä kuvia katsellessa tulee muuten ihan kylmä koska nämä viimeiset päivät täällä Suomessa on ollut niin viileitä. Tällä asukokonaisuudella ei kyllä enää tarkenisi. Olikohan se kesä nyt tässä? Toivotaan kuitenkin kuivaa syyskuuta (kylmän vielä kestää, mutta jatkuva sadetta ei!). Säätiedot näyttää kyllä aika lupaavilta, joten ehkä saadaankin se leuto syksy. Fingers crossed!
I have been meaning to buy myself a jean jacket now for years and finally I did it. A jean jacket is a great option during summer and such a classic piece that it should have been in closet way before now. But I guess it's better late then never right? What do you think of this look?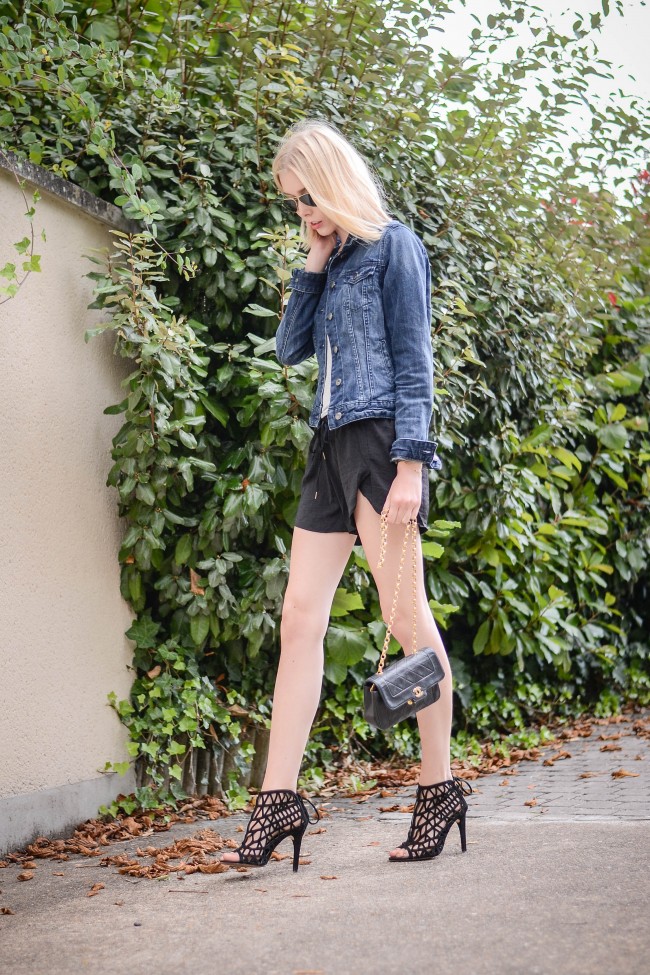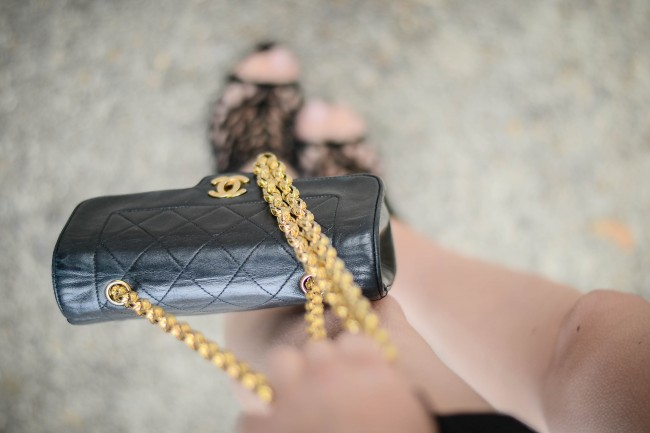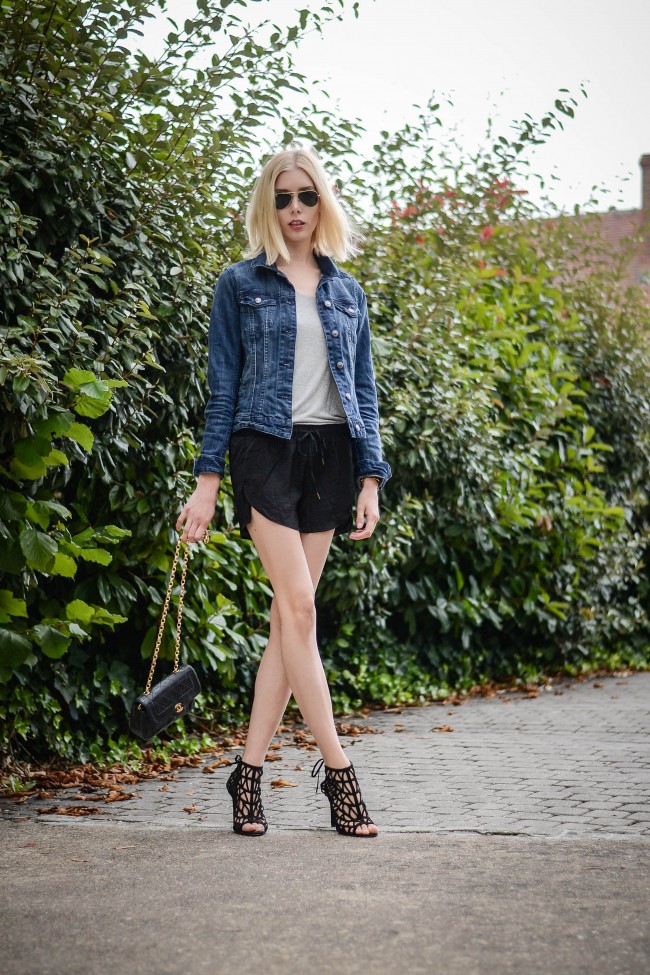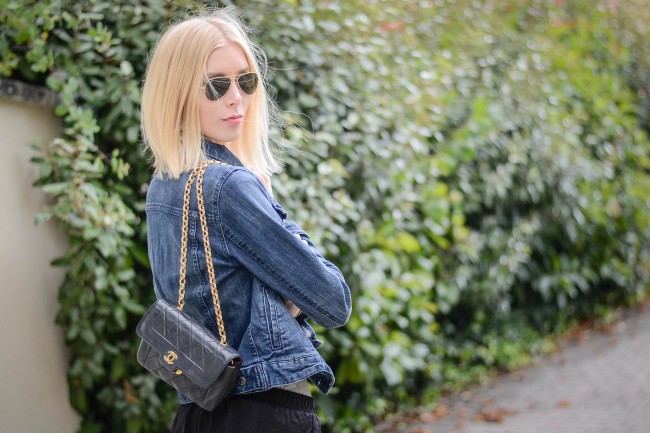 Jacket / H&M
Shorts / H&M
T-shirt / COS
Bag / Chanel
Heels / Zara