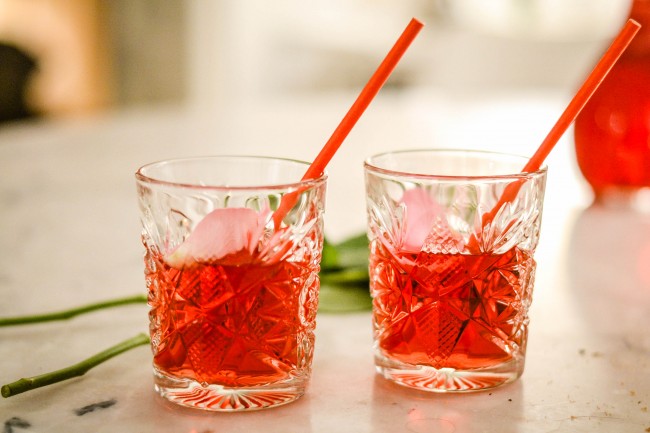 Me juhlittiin lauantaina tyttöporukan kesken pikkujouluja ja ilta alkoi Alexan luona jossa Linda taikoi meille mahtavat drinkit. Puhuttiin tyttöjen kanssa, että juomat oli jotenkin ihanan kesäisiä, joten pitää tehdä uusinta tästä illasta sitten puolen vuoden päästä, heh. Alexalta ilta jatkui Gaijiniin jossa nautittiin herkullinen maistelumenu. Olen ollut Gaijinissa kerran aikaisemmin, mutta silloin tarjolla oli ainoastaan sunnuntai menu, joka oli hyvä, mutta ei mikään huikea. Olin siis vähän ihmetellyt ravintolasta kuultuja hehkutuksia. Lauantai menun jälkeen kuulun itsekin tähän kerhoon. Niin herkullisia annoksia toinen toisensa perään ja kaikki juomat sopivat niin saumattomasti kokonaisuuteen niin kuin tuon tasoisessa paikassa kuuluukin. Farang on edelleen kokematta, joten pitäsiköhän sitäkin kokeilla?
Kiitos vielä Alexalle, Lindalle, Mariannalle, Vilmalle, Sannille ja Katjalle ihanasta illasta!
//
On Saturday we celebrated the upcoming Christmas with a group of great girls. The night started at Alexa's place where Linda made us some delicious drinks. They actually tasted of summer, which is why we have to redo this party in six months, heh. From Alexa's place we continued to Gaijin, which is a good restaurant in Helsinki. We all chose the tasting menu and it was pure bliss from start to finish. Absolutely delicious! Definitely a place where I need to return to very soon.
Thank you Alexa, Linda, Marianna, Vilma, Sanni and Katja for the great evening!