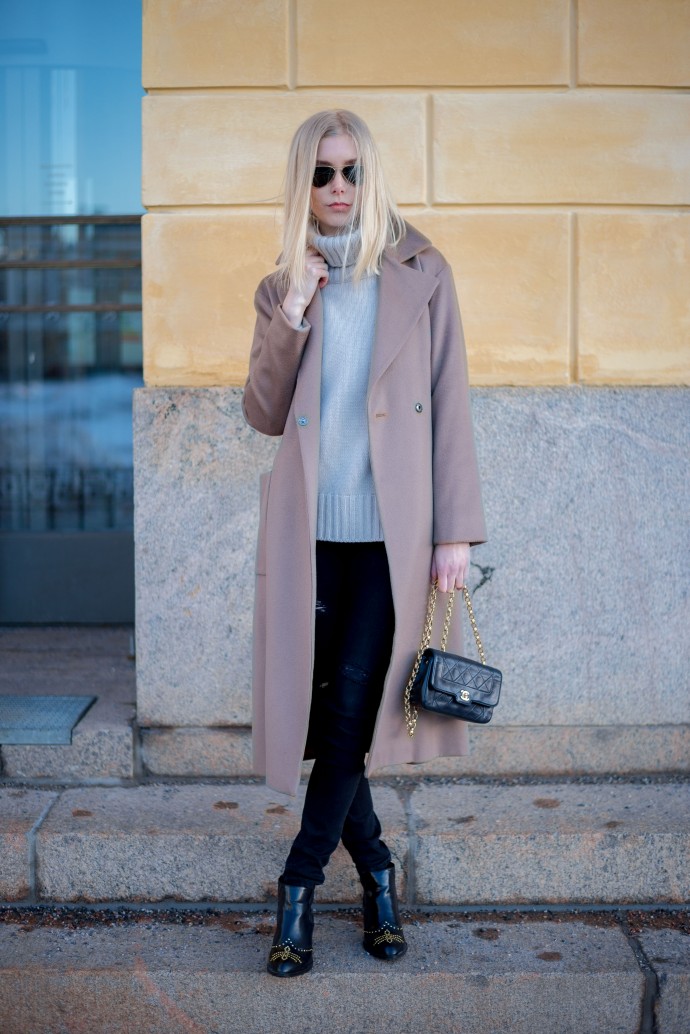 Täällä odotellaan Seychelleille lähtöä jo ihan kuumana! Ehkä kun tietää, että pääsee aurinkoon niin tämä ankeus ja harmaus tuntuu vielä ahdistavammalta? Asenne olisi varmaan toinen jos pitäisi odottaa sitä kevät-aurinkoa täällä kotimaassa. Tähän väliin ajattelinkin julkaista nämä asukuvat, jotka on otettu yhtenä kauniina ja aurinkoisena päivänä. Kyllä siitä auringostakin saa täällä nauttia, mutta harvempaa herkkuahan se valitettavasti on näin talvisin. Nyt ollaan onneksi menossa jo valoisampaan suuntaan ja tässä kuussa päivien pidentymisen jo huomaa. Ihanaa!
Itselläni tämä viikko on todella työntäyteinen, sillä mulla on paljon tehtävää ennen lomaa. Haluan pitää blogin aktiivisena, joten ajastan postauksia koko loman ajalle. Yritän toki sieltäkin postailla, mutta en menisi välttämättä luottamaan internetin tehokkuuteen ottaen huomioon, että majailen pienellä saarella intian valtamerellä. Blogi siis rullaa tutulla tahdilla vaikka itse lomaa vietänkin!
Tämä asu on taas niin peruskauraa kun olla ja voi, mutta niin mun tyylinen. Yksinkertainen ja mukava päällä!
P.S. Osa huuto.netin kohteista sulkeutuu pian! Lisäsin myös viikonloppuna sinne uutta tavaraa. Kaikki kohteet löydätte täältä.
This week is going to be super hectic as I need to care of many things before my holiday. I can't wait to leave and most importantly; I cant wait to see the sun and not be cold all the time. I'm also working hard on my blog as I want to schedule posts since I'm not sure how fast the internet is on Seychelles…we are staying a few nights in a smaller island so I think it's better not to rely too heavily on getting work done there. Of course I'm hoping to be able to post from there as well, but just in case that doesn't happen, I want the blog to be updated regularly!
And about this outfit…what can say?  It's as simple as ever, but that's what I love most about it. That's the style I feel most comfortable in!
Have a great Tuesday everyone!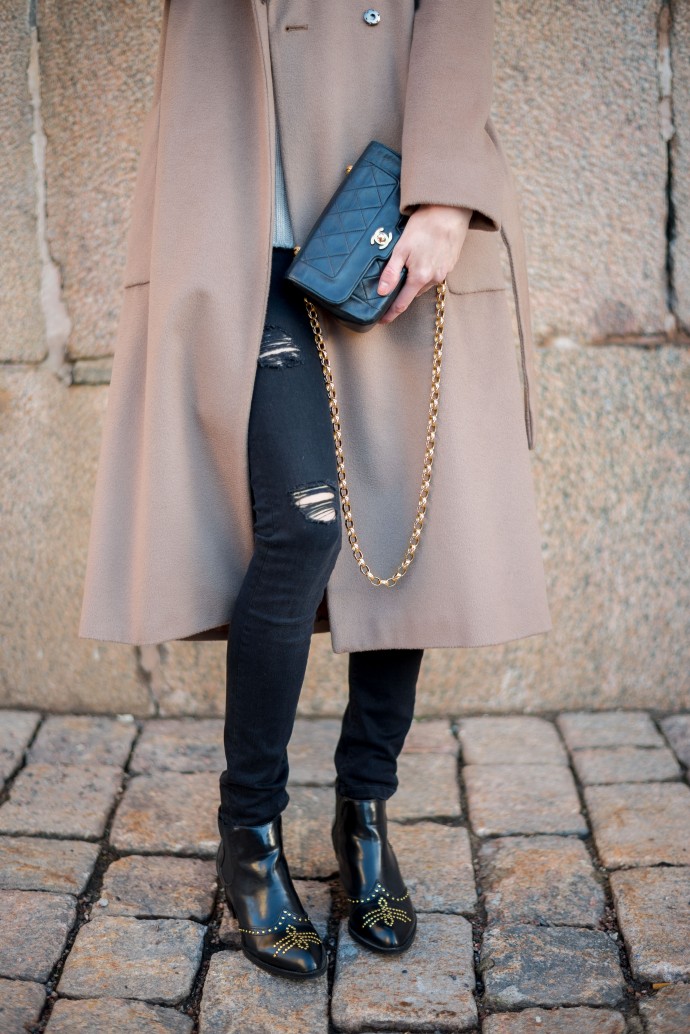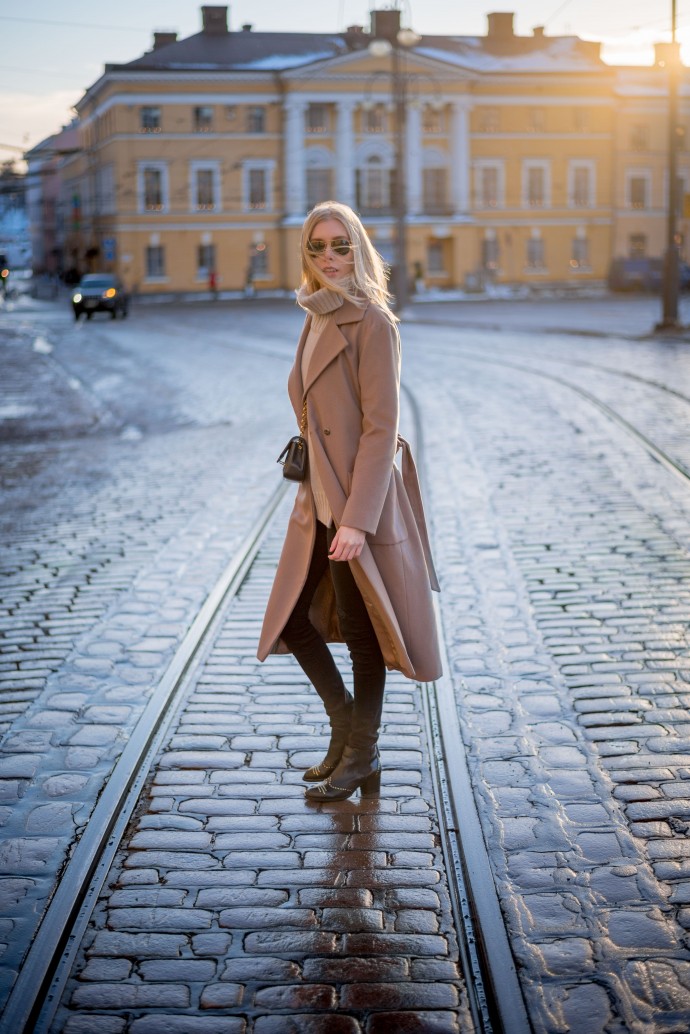 Coat / Max Mara
Knit / Max Mara
Jeans / Zara
Boots / H&M
Bag / Chanel
Sunnies / Ray Ban
Save