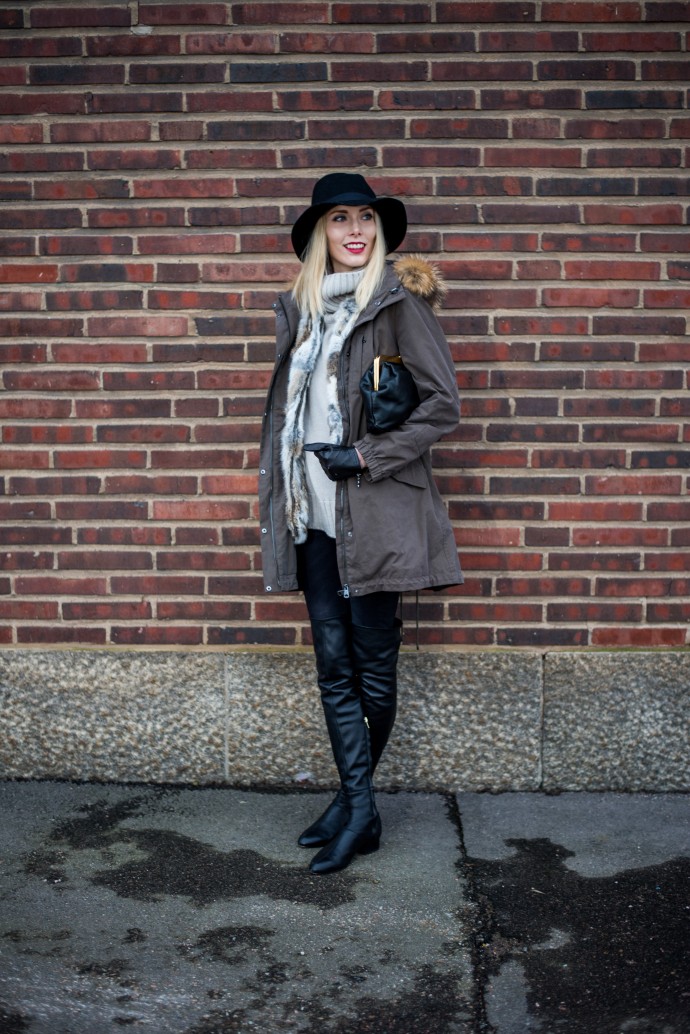 Viikonlopun ilma oli vähintäänkin kolea, mutta sentään sade tuli vetenä eikä lumena. Parempi näin! Toivotaan myös, että sade on puhdistanut katuja eli kun se aurinko ja lämpö palaa niin pölykin olisi poissa.Parkatakki on siis ollut kovassa käytössä viimepäivät enkä vielä uskalla laittaa sitä talviteloille ainakaan tällä viikolla. Ja kun muistelee viime vuoden kesäkuuta niin silloinkin sille olisi ollut käyttöä, heh.
Viime perjantaina kävin muuten katsomassa H&M:n uuden Conscious Exclusive malliston ja se oli upea. Vielä kauniimpi kuin mitä kuvien kautta voisi olettaa! Itse tulen siis olemaan valmiusasemissa kun mallisto saapuu kauppoihin ensi kuun 16.päivä.
Muuten viikonloppu meni pienen flunssan kanssa painiskellessa ja onneksi sain levättyä niin vältyin ainakin toistaiseksi sen suuremmalta taudilta. Viimeiset kuukaudet on ollut niin stressintäyteiset, että kroppa varmaan reagoi siihenkin, mutta toivottavasti tällä viikolla asiat varmistuu. Sitten taas kohti uutta elämänmuutosta! Tästä lisää sitten kun suunnitelmat on lyöty lukkoon!
Hyvää alkanutta viikkoa kaikille!
This weekend went by so fast and unfortunately in cold temperatures. It was raining, but at least that's better than if it was snowing! No more snow this Spring please. I guess it's good that I didn't pack away my winter coats as they have been very much needed during this week. I can at least count on my parka to keep me warm!
Last Friday I went to see a preview of H&M's upcoming Conscious Exclusive collection and it was even more beautiful then I had thought! The materials, colors and cuts were just pure perfection. Can't wait for the collection to be in stores!
Other than that, I had to rest as on Saturday I woke up after sleeping for 12 hours (that hasn't happened for a while) and waking up feeling a bit sick. I'm hoping this minor flue doesn't get worse as now is not the time to be sick. The last months have been very stressful in many ways, but I'm hoping this week to get a confirmation about a major thing, which will again lead to a big change in my life. More about this when everything is confirmed!
Enjoy your week everyone!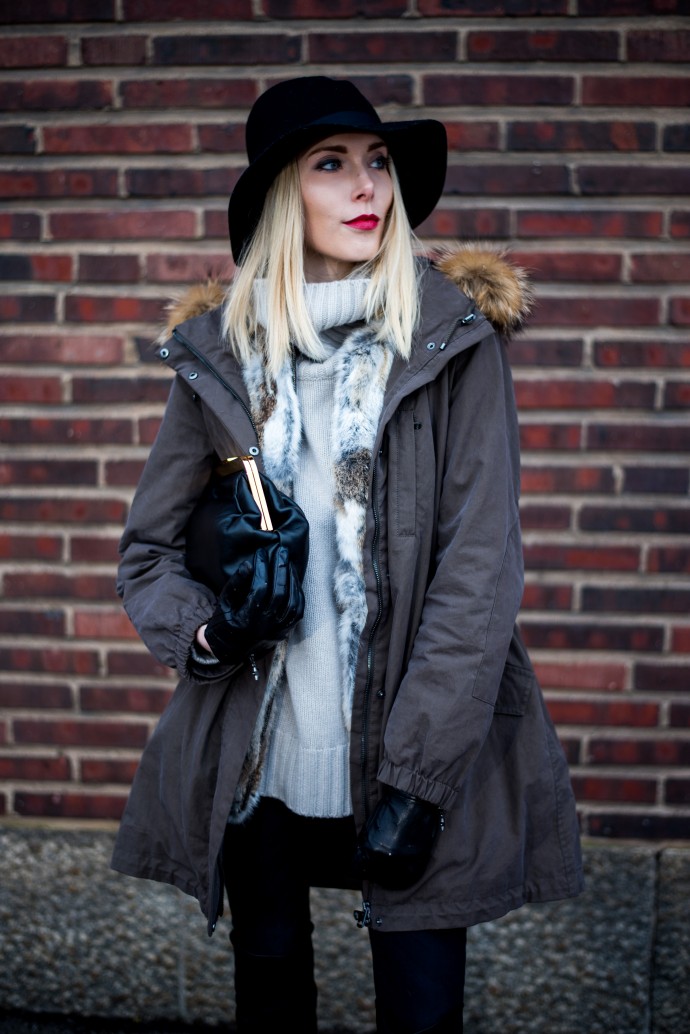 Coat / Max Mara
Knit / Max Mara
Jeans / Joie
Boots / & Other Stories
Bag / Miu Miu (myynnissä täällä!)
Gloves / H&M
Hat / Pimkie
Save