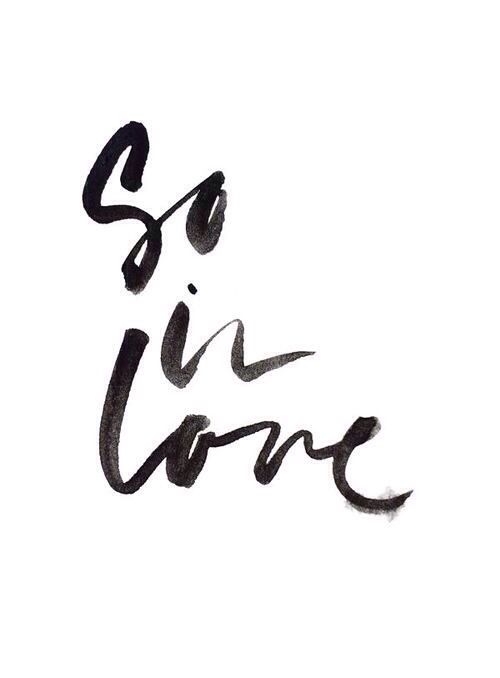 …with my Frenchman. Sain mieheni tänne Suomeen vihdoin ja viimein! Liian lyhyt viikonloppuni kuluu siis hänen kainalossaan. Huomenna on sitten taas hyvästien aika. Nyt on enää loppurutistus tämän kauhosuhteen kanssa ja sitten päästään taas jakamaan arki saman katon alla – se vasta onkin todellista luksusta.
Halusin lauantain kunniaksi julkaista huumorimielessä poikaystäväni listan siitä, mistä tunnistaa suomalaisen missä päin maailmaa tahansa;
Miehet tunnistaa kengistä. Rumista sellaisista. (Ranskalaiset ottavat nämä kenkä asiat liian tosissaan.)
Korkeista poskipäistä. (Hyväksytään!)
Pikku Myy-mallisista nutturakampauksista. (Tässä on totuutta eikö niin?)
Pienestä nenästä (heh, Ranskalaisilla on niin isot, että ei ihme, että suomalaisten nenät tuntuvat pieniltä.)
Siististä jonottamisesta. (Kyllä. Suomalaiset tunnistaa Pariisin lentokentällä siitä, että kaikki lennon matkustajat odottavat siististi jonossa jo ennen kuin check-in edes aukeaa.)
Hiljaisin seurue. (Totta jos vertaa äänekkäisiin ranskalaisiin.)
Aamu-kaljasta (lentokentällä hän on kuulemma törmännyt tähän tapaan usein?)
Miesten pillifarkuista. (Totta!)
Näillä "ohjeillaan" hän tunnistaa suomalaiset usein Ranskassa. Jopa ennen minua, heh. Toivottavasti kaikki ottavat tämän postauksen huumorilla vastaan, sillä sitä tämä on! Onko nyt minun vuoroni kertoa miten tunnistaa ranskalaisen missä päin maailmaa tahansa?
Ihanaa lauantaita kaikille!
…with my Frenchman. I finally have my babe here in Helsinki with me! Only for this weekend though – tomorrow I'm taking him back to the airport. Or maybe I'll just kidnap him and drive him somewhere else, heh? At least soon we'll be moving back together so it's not such a bad feeling dropping him off after such a short visit!
My boyfriend always recognizes Finnish people in France and I asked him what makes us stand out. He answered the following;
Shoes. Ugly shoes. (Hmmm…Frenchmen are very serious about their shoes.)
High cheekbones. (I'll take it.)
This little hair-bun on top of the head. (There's some truth to this.)
Small noses. (Well excuse me, heh.)
Perfect queuing etiquette. (Check!)
The quietest group in the room. (Yes, Finns are quiet people – when sober.)
Morning beer. (This is new to me, but he often sees Finnish people drinking beer at the airports early in the morning?)
Skinny jeans on men. (Yes, very Scandinavian.)
With these "guidelines" he usually spots the Finnish people before me. So I guess there's some truth to this, heh! I also hope nobody takes this personally, because that's not the intention.  Should I next write a post about "how to spot a French?" haha.
Enjoy your Saturday everyone!