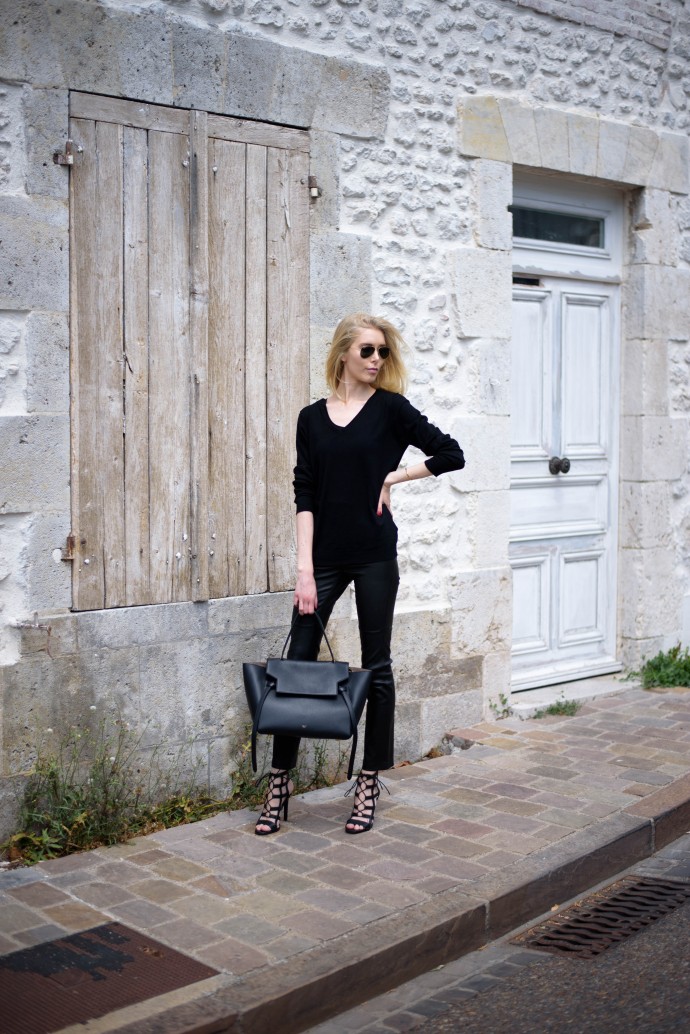 Hyvää alkanutta viikkoa kaikille! Onneksi löysin koneeni uumenista nämä muutaman viikkoa vanhat asukuvat, sillä viikonloppu meni niin leppoisissa tunnelmissa, että kamera jäi kokonaan menosta pois. Sen lisäksi tietokoneeni akku sanoi itsensä irti, joten olen tällä hetkellä sitten koneeton. Voitte kuvitella kuinka orvolta se tuntuu kun olen tottunut tehdä duunia ikiomalla koneella päivittäin. Nyt joudun olemaan muiden koneilla viikon ja toivon, että pystyn pitämään postaustahdin normaalina, mutta enköhän!
Toivon myös, että tällä viikolla saisimme uusia asukuvia täältä Suomesta, joten niitä odotellessa. Kuullaan ja nautitaan nyt näistä ihanista aurinkoisista elokuun päivistä! Ihanaa, että poikaystäväni pääsee taas kerran näkemään Suomen kauneimillaan.
I'm glad I found these older outfit pictures on my computer as this weekend went by in an instant and I didn't even have time to miss my camera. Besides a relaxed weekend, my computer's battery totally died so it has to be changed. One week without my computer sounds like a huge challenge, but hopefully I'll manage. I'll just borrow my boyfriends computer to keep the posts running!
I also hope we'll have time to shoot some fresh looks here in Finland. I miss taking outfit pictures! Until then, we are going to enjoy the sunny weather to the fullest. Hope you will too. Enjoy the new week everyone!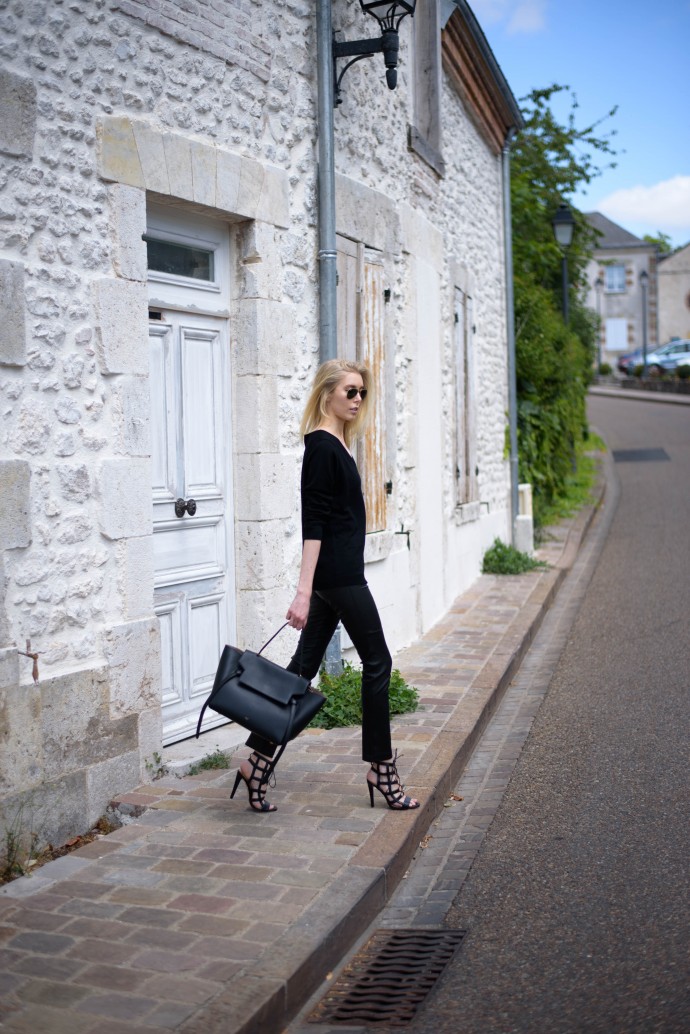 Knit / Galeries Lafayette
Leather pants / H&M
Heels / Zara
Bag / Céline
Bracelets / Saint Laurent and & Other Stories