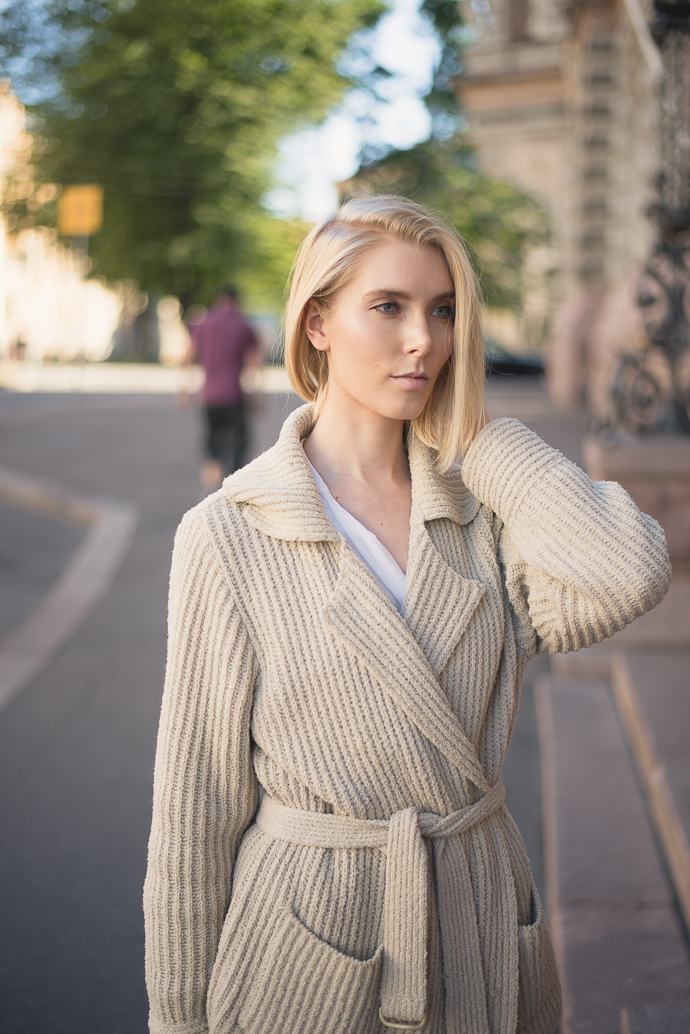 Te olette nähneet tämän neuletakin täällä blogissa jo ennenkin. Kyseessä on äitini lähes kaksikymmentä vuotta vanha neuletakki, joka on edelleen ajankohtainen. Hassua, että muistan jo pienenä ihailleeni sitä ja nyt kaksikymmentä vuotta myöhemmin se on edelleen siinä kunnossa, että minäkin voin sitä käyttää. Ehkä joku teistä muistaa Helsingissä sijainneen Beadan? Äitini osti suurimman osan vaatteistaan sieltä ja juuri Beadasta hän tämän Toni Gardin neuletakikin löysi. Taisi olla yksi hänen parhaita ostoksiaan!
Toivon itsekin, että kaapistani löytyisi edes muutama niin laadukas vaate, että oma lapseni voisi käyttää niitä parin kymmenen vuoden kuluttua. Yksi tavoite onkin ostaa suurimmaksi osaksi (niin paljon kun kukkaro antaa myöten) laadukkaita vaatteita ja asusteita, että hyvällä hoidolla niistä olisi iloa vuosikausiksi. Toki seasta tulee varmasti aina löytymään niitä edullisempia ja vähemmän laadukkaita yksilöitä, mutta jos niitäkin ostaa harkiten niin löytyköön.
You have seen this knit here before. It's my actually my mothers and believe it or not, but it's nearly twenty years old. Nevertheless, it's so timeless that it could have been in stores now. These are the kind of pieces that I really want in my closet. Items that last for years and never go out of style.
I hope that if I ever have a girl, she can wear something that's in my closet at the moment. The goal is to buy quality items, which will last for a long time. Of course I'll always have Zara and H&M in my closet as well, but you can find surprisingly good items from cheaper brands as long as you look at the materials and finishes.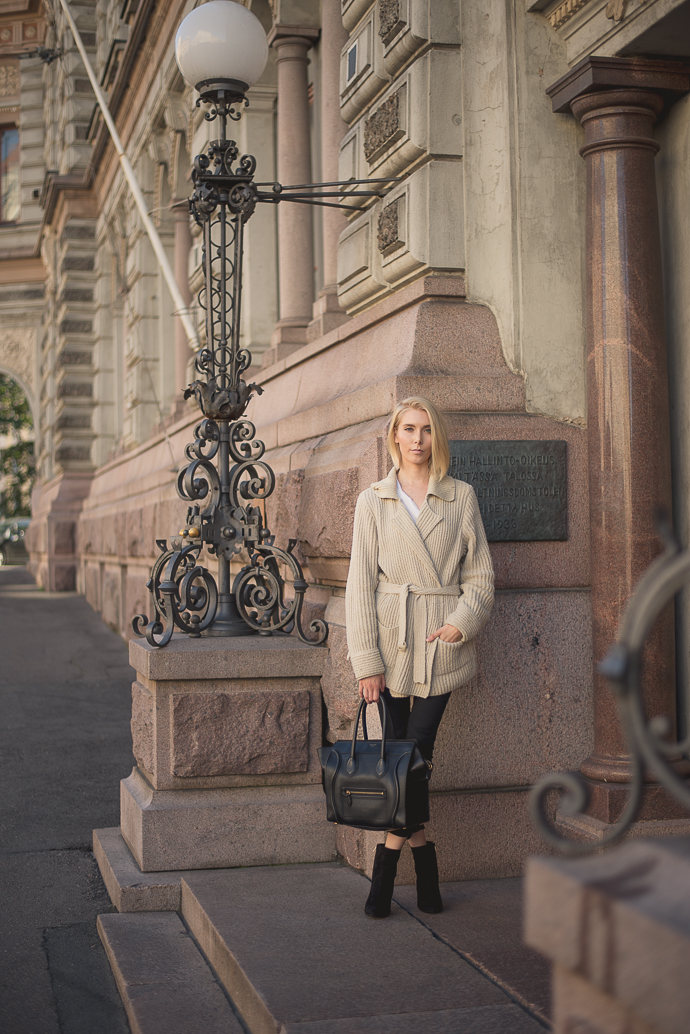 Knit / Toni Gard
Pants / Zara
Boots / & Other Stories
Bag / Céline