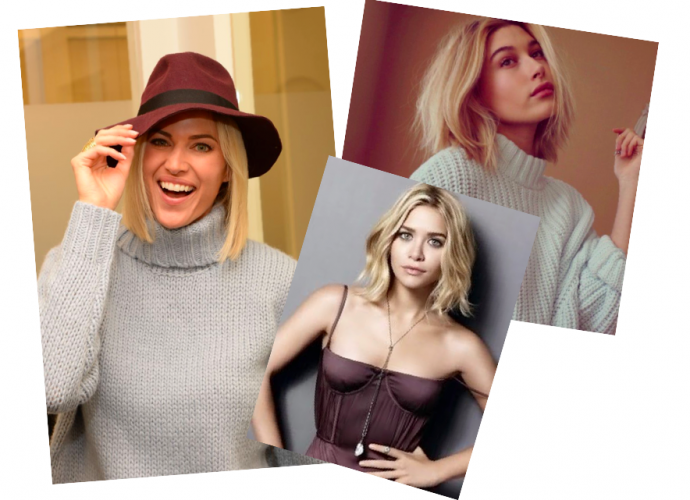 [dropcap custom_class="normal"]Pääsen huomenna Sedinin hoiviin ja saan hiukseni taas kuntoon. Ne ovat venähtäneet aivan liian pitkiksi ja aion taas kerran pätkästä niistä suurimmanosan pois. Polkka on siis toiveissa! Hassua miten palaan aina takaisin tuohon lyhyempään hiusmalliin. Mielestäni se vaan sopii itselleni paremmin ja on huomattavasti helppohoitoisempi kuin pitkät hiukset. Niitä kun en oikeastaan ikinä jaksa laitella millään tavalla (jos paplareita kerran kuussa ei lasketa). Polkka näyttää hyvältä jo ihan suorana ja jopa minä osaan käsitellä hiukset suoristusraudalla. Sen helpommaksi hiustenlaittaminen ei taida mennä! [/dropcap]
P.S. Snapchatin kautta pääsette näkemään lopputuloksen heti kampaamokäynnin jälkeen. Tunnuksella styleplaza löydätte minut sieltä!
Tomorrow I have my hairdressers appointment, which I'm very excited about. My hair has grown so long again and I want to cut much of it off. I love bobs so that's what I'm getting. I always tend to go back to the shorter hairdo, because I just think it fits me better. Shorter hair is also easier to maintain and as I'm super lazy to fix my hair, shorter one is easier for me in every way. A bob looks super good straight or then in curls. That's hopefully something even I can manage!
P.S. I'm going to post a picture of my new look right after the hairdressers appointment on Snapchat, so be sure to follow me there – my username is styleplaza.
*Images; Pinterest.