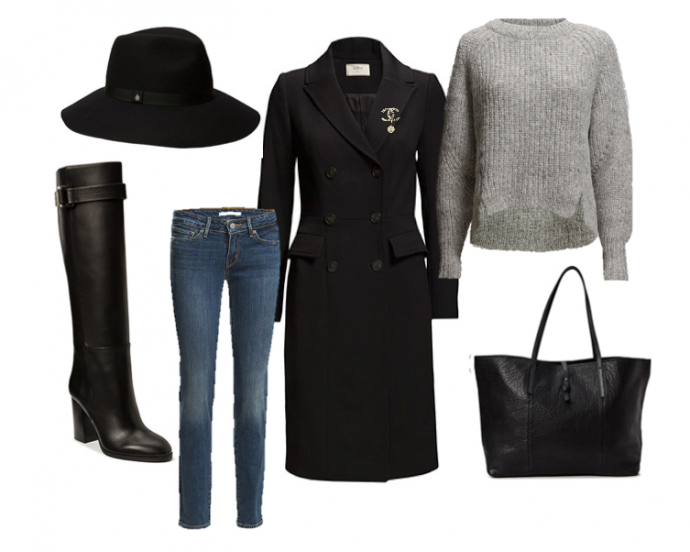 Hat / Twist & Tango     Coat / Ba&sh     Brooch / Chanel     Knit / By Malene Birger
Boots / Hugo Boss      Jeans / Levi's     Bag / By Malene Birger
Olen kuolannut tätä Ba&shin takkia merkin Orléansin myymälässä ja se on melko täydellinen. Mieletön istuvuus ja loistavan laadun vuoksi se palvelisi monta vuotta. Harmi vain, että oma kaappini pursuaa takkeja nyt siihen malliin, että sinne ei mahdu enää yhtä ainuttakaan…Päinvastoin, pian alkaa kova karsiminen. Heti kun ehdin niin kerään kirppiskamoja yhteen ja laitan niitä myyntiin (joko tänne tai huuto.nettiin).
Huomenna Pariisin tunnelmia täällä blogissa. Aurinkoista sunnuntaita kaikille!
I have been drooling over this Ba&sh coat here in their Orléans store and it's pretty perfect. The fit is great and the quality is good! Too bad I simply do not have any space in my closet at the moment. I have to get rid of a few things, so I'll maybe do a blog sale at some point. Let's see!
Tomorrow I'll share some of my Paris snaps with you. Enjoy your Sunday everyone!
*Commercial links/Mainoslinkkejä.