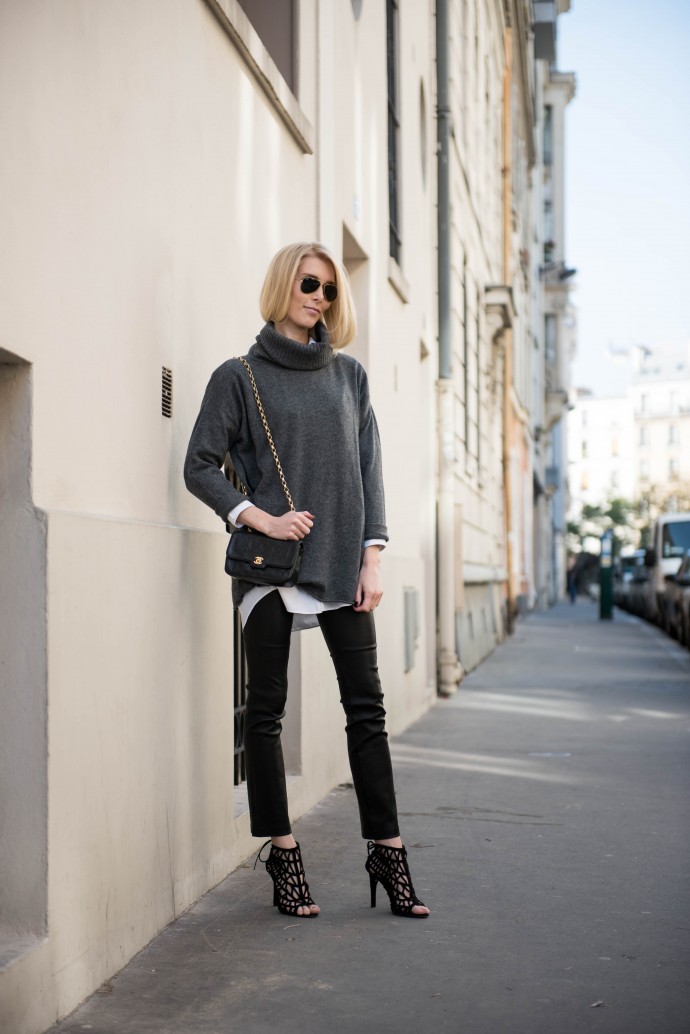 Olen aina erityisen innoissani kun saan tehdä yhteistyötä kotimaisten merkkien kanssa. Suomalaiset laatumerkit ovat lähellä sydäntäni ja ilolla ilmoitankin, että uusin yhteistyökumppanini on Andiata! Olen todella otettu ja kiitollinen tästä mahdollisuudesta. Koen tämän yhteistyön erityisen mielekkääksi etenkin siksi, että voin allekirjoittaa Andiatan tyylifilosofian aivan täysin. Andiatalle tärkeitä asioita ovat laatu, vaatteiden istuvuus, sekä "vähemmän on enemmän"-periaate. Nämä ovat itsellenikin ne tärkeimmät asiat mitä tulee muotiin ja pukeutumiseen!
Jos ihan rehellisiä ollaan, niin oma mielikuvani Andiatasta oli hieman vääristynyt. Olen yhdistänyt merkin lähinnä housupukuihin ja business-pukeutumiseen. Hämmästyin kuitenkin kun kävin heidän nettisivuilleen ja huomasin, että nykyinen mallisto on hyvinkin moderni ja huomattavasti nuorekkaampi kuin mitä kuvittelin. Löysin sieltä useamman vaatteen, jonka koin sopivan tyyliini täydellisesti. Se sinetöi haluni lähteä tekemään yhteistyötä merkin kanssa.
Ihastuin etenkin tähän Flores neuleeseen ja se on mitä ylellisin päällä – kiitos sen kashmir-merinovilla-sekoitteen. Luottovaatteeni on harmaa neule ja tämä Andiatan versio on lajissaan yksi parhaimmista. Oman tyylini ydin ovat juuri tällaiset laadukkaista materiaaleista valmistetut vaatteet, joita voi käyttää monella eri tavalla. Tässä asussa menin lounaalle, mutta yhtä hyvin neule sopisi bleiserin alle töihin tai sitten farkkujen kanssa rentoon viikonlopun viettoon. Todellinen luottovaate siis! Tämä yhdistelmä oli muuten yksi muotiviikkojen asuvalinnoistani.
Halusimme Andiatan kanssa muistaa myös teitä, joten pysykäähän kuulolla huomenna. Järjestän pienen arvonnan viikonlopun kunniaksi!
I am very excited to announce that I will start a collaboration with the Finnish fashion brand Andiata! I'm very grateful for this opportunity, because I feel that the style philosophy at Andiata is very similar to mine. It's all about quality, fit and about the "less is more"-attitude. Exactly the key components of my style!
Andiata has a beautiful collection at the moment with many timeless pieces. This cashmere/merino-wool knit was one of my favorites as I'm a big fan of turtleneck knits. I love the oversized fit, which makes it a very versatile piece. It works well for almost any occasion!
What do you think of this look? It was actually one of my PFW outfits!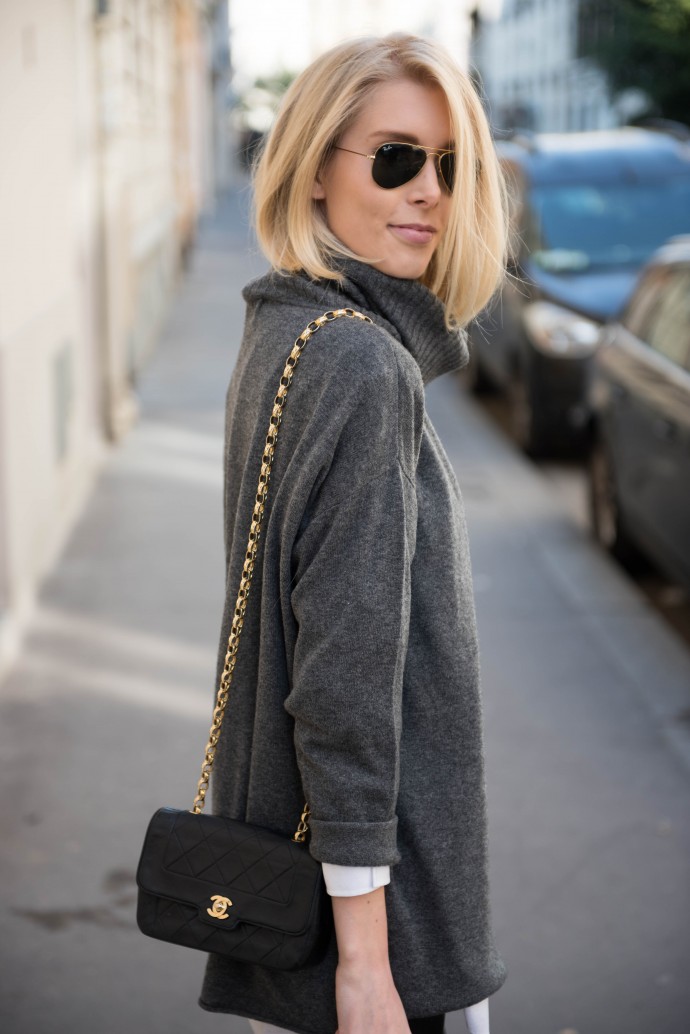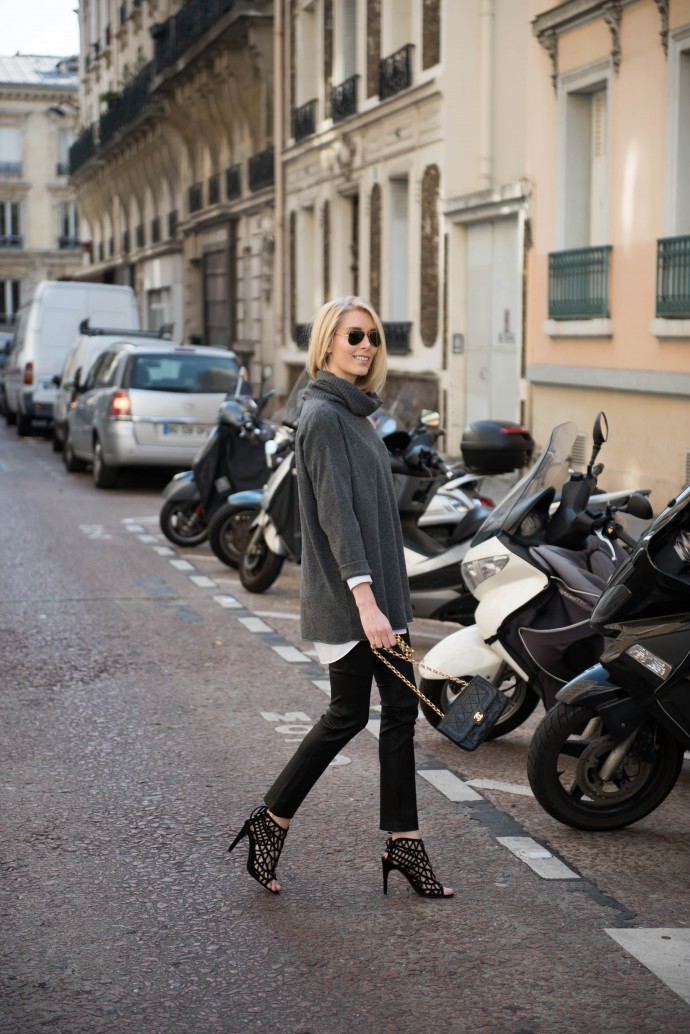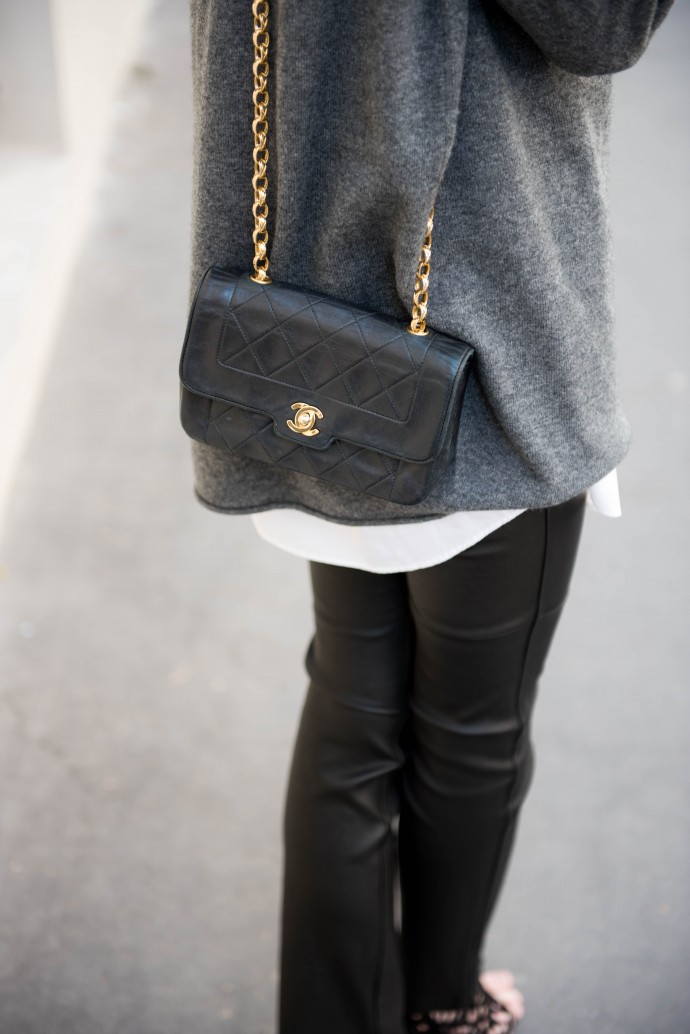 Knit / Andiata (gifted)
Leather pants / H&M
Shirt / Hugo Boss (my boyfriends)
Heels / Zara
Bag / Chanel
Sunnies / Ray Ban