Miten voikaan Glorian, Trendin ja Fazerin suklaalevyjen kolahtaminen postiluukusta tuoda niin hyvän mielen! Kiitos äiti – piristit juuri oikeaan aikaan. Tähän kun vielä lisätään isoäitini kirje, niin johan viikko on saanut ihanan päätöksen. Kyllä ne rakkaat ihmiset ovat niin ylivoimaisesti elämän paras asia. Olin sitten kuinka kaukana tahansa, niin tiedän aina, että tukiverkko on lähellä. Läheisten tuki on aivan korvaamaton ja maailman arvokkain asia  Siitä olen äärettömän kiitollinen joka ikinen päivä!
Toinen asia mistä olen kiitollinen on kevään tulosta. Se, että aurinko lämmittää, kadut ovat kuivat ja luonto alkaa puhjeta kukkaan on joka vuosi yhtä upea ja virkistävä kokemus. Talven jälkeen tuntee taas olevansa elossa ja energiaa löytyy huomattavasti enemmän. Kevään tuoksu on myös yksi huumaavimmista asioista! Nämä Mangon* unelmafarkut on myös mitä loistavin farkkumalli tähän aikaan vuodesta. Ballerinakelejä odotellessa…
Hyvin mielin siis kohti viikonloppua – nautitaan!
I have the best family, I have no doubt about that. This week I got mail from my mom (she sent me my favorite Finnish fashion magazines and my favorite Finnish chocolate) and a letter from my grandma. It always puts a smile on my face to receive letters from back home! Even if I've been living abroad for years now, I'm closer to my family then ever. That's something I'm extremely grateful for.

Another thing I'm very grateful about is the arrival of Spring. The feeling when the sun actually warms your skin and the nature starts reviving after winter is every year such a beautiful experience. The reason I love seasons is that you can really appreciate the "better" months after winter!
So I'm going towards this weekend with a big smile on my face and I hope you are too – enjoy everyone!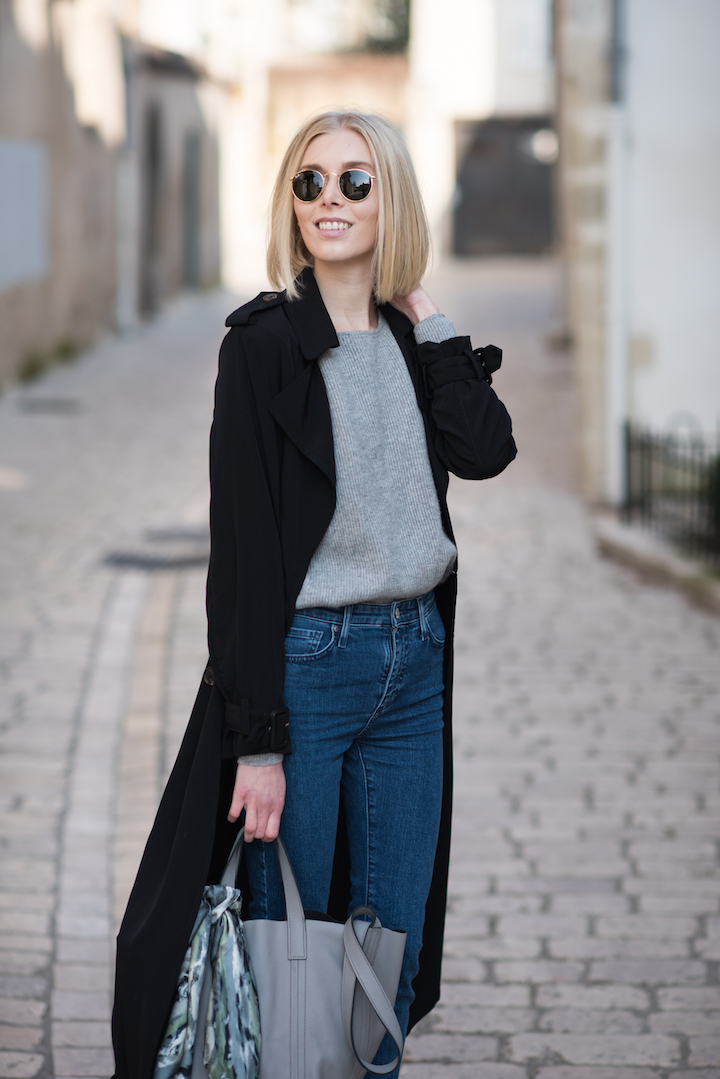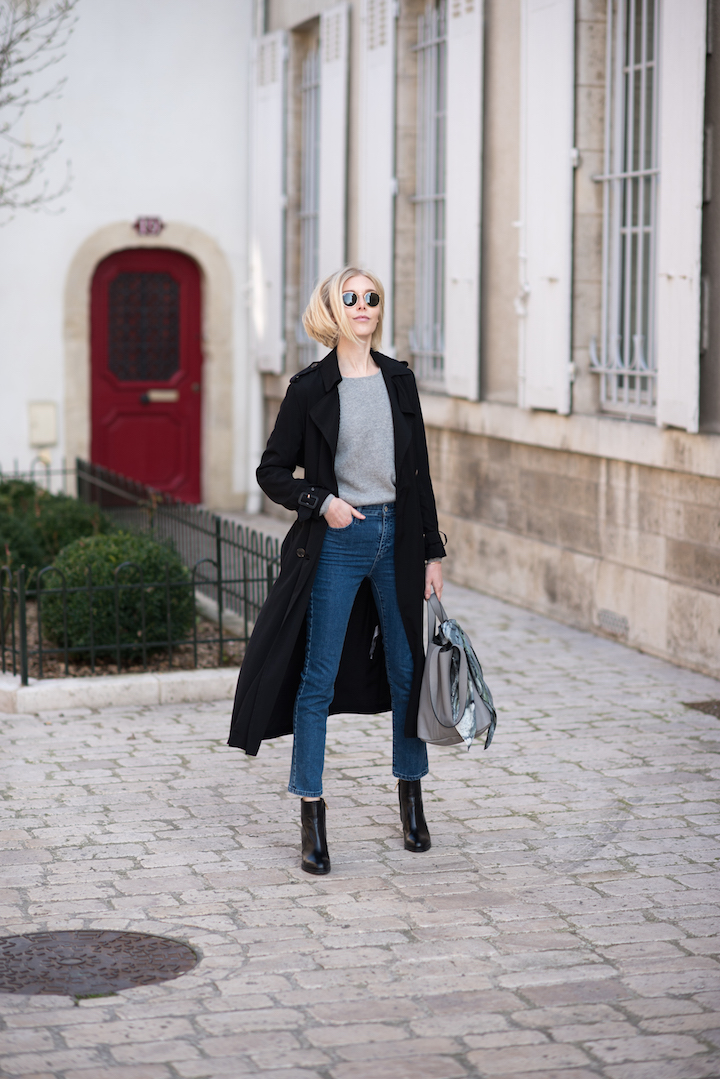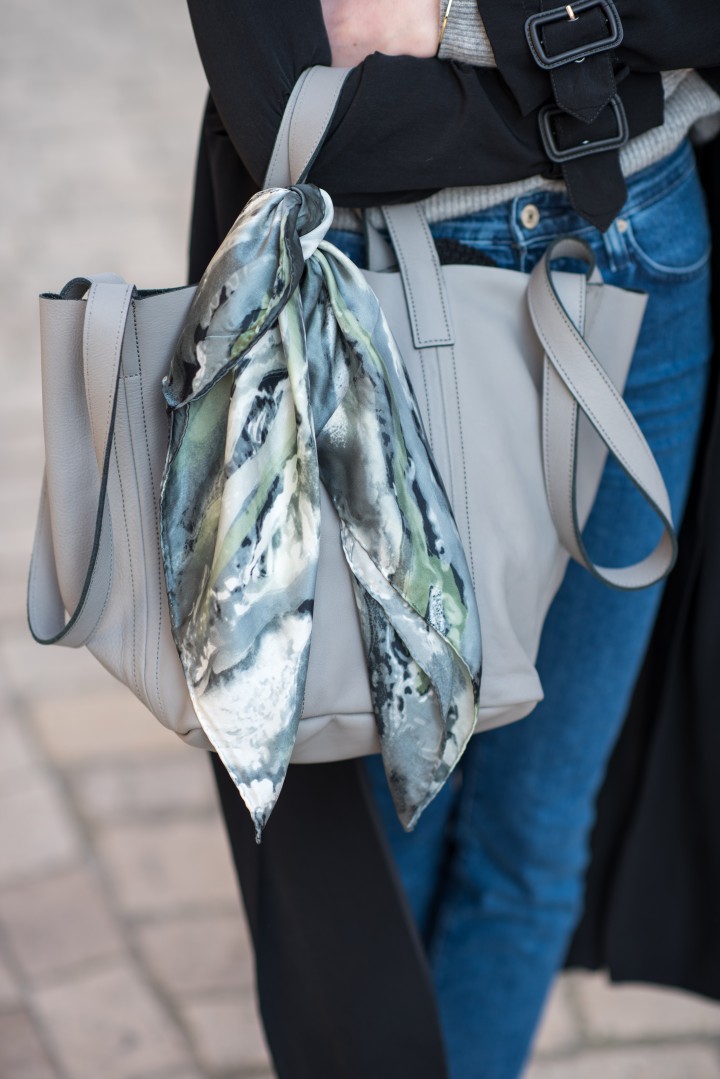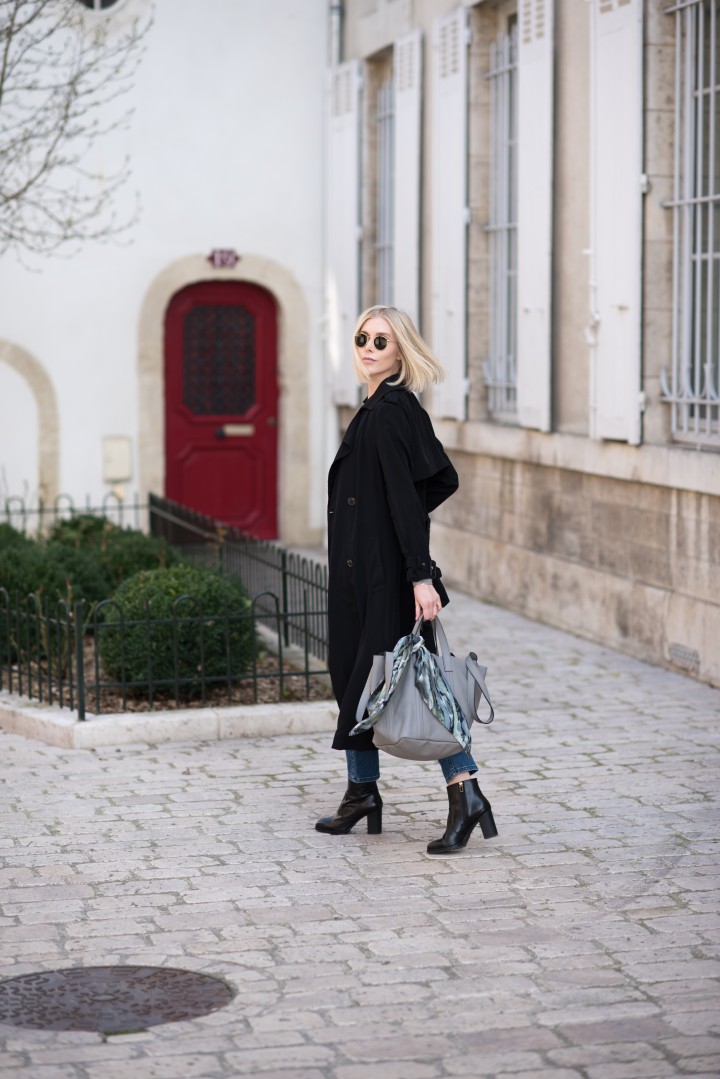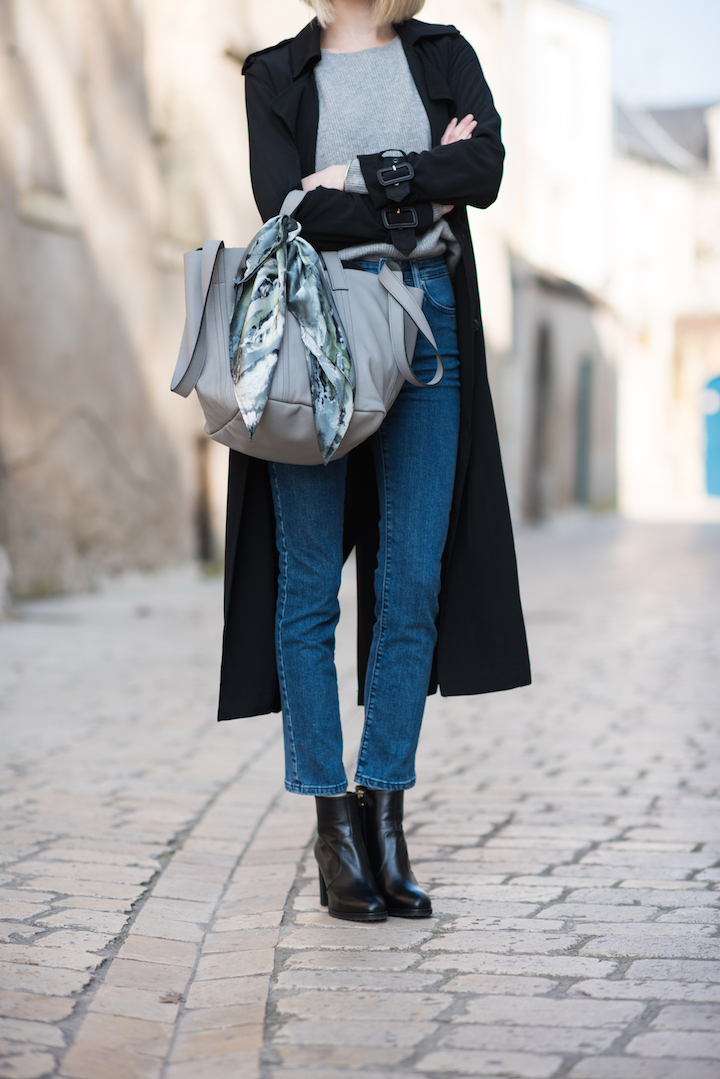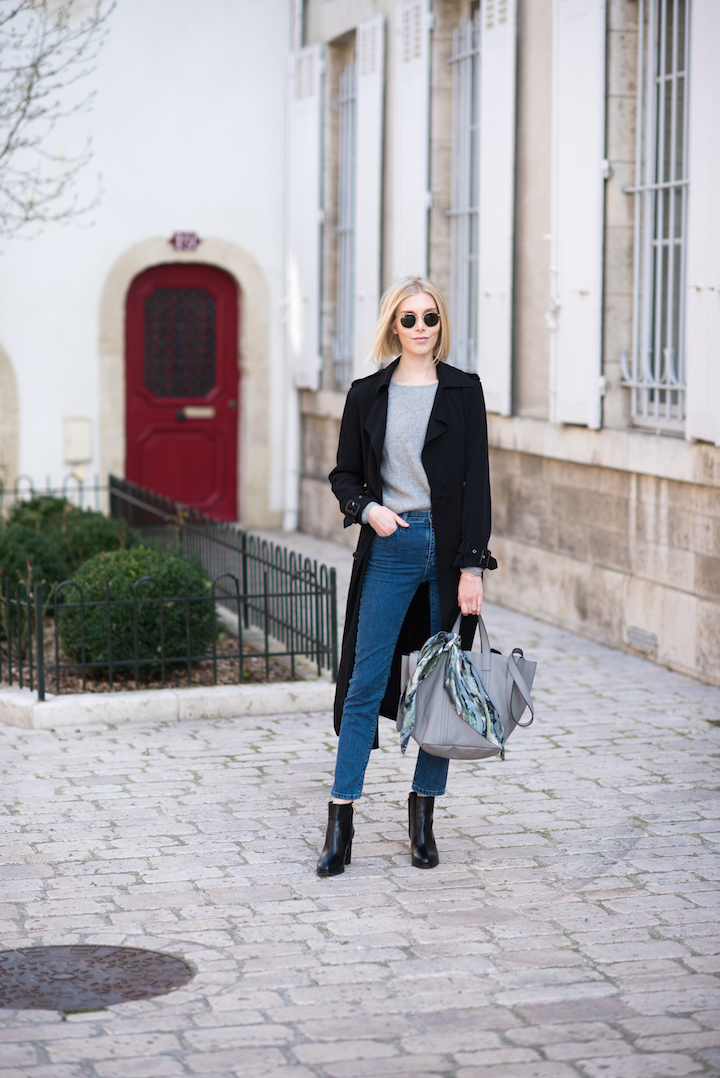 Coat / Zara (similar here*)
Jeans / Mango (here*)
Knit / Cashmere Polo Club (similar here*)
Boots / Tod's (similar here*)
Bag / Lumi*
Scarf / Balmuir*
*Commercial links/Gifted.