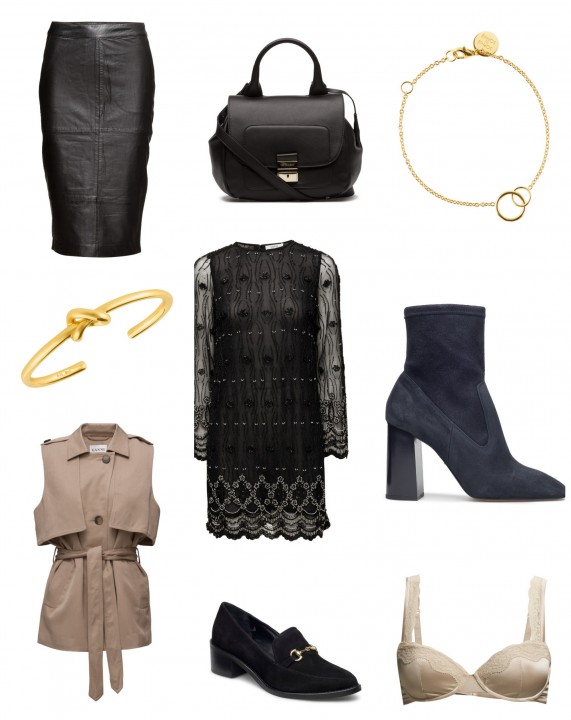 Gestuz   /   Trussardi   /   Sophie by Sophie
Sophie by Sophie   /   Ganni   /   Mango
Ganni   /   Gardenia   /   Stella McCartney
Hyvää sunnuntaita kaikille! Täällä viikonloppu on mennyt illanvietossa ystävien kanssa, sekä urheillessa. Jep, yritän nyt vihdoin liikkua hieman enemmän ja lauantaina poikaystäväni sai potkittua minut lenkille kanssaan. Huikean yhden kilometrin jaksoin juosta ennen kuin kroppa antoi periksi, eli rapakunnossa ollaan, mutta tästä se lähtee! On se kyllä kumma miten hyvä fiilis tulee jo noinkin lyhyen lenkin jälkeen on. Nyt täytyy vaan yrittää pitää treenimotivaatio yllä!
Tällä viikolla muodin saralla olen himoinnut etenkin;
Guccin loafereita.
Bootseja todella kapealla varrella.
Luksus alusvaatteita.
Rannekoruja.
Mihin te olette iskeneet silmänne tänä keväänä?
Here are my picks of the week! I'm especially feeling those Gucci look-alike loafers and those Mango boots. I recently mentioned that I'm not a crazy shoe woman, but maybe I'm becoming one, heh?
Have a great Sunday everyone!
*Commercial links/Mainoslinkkejä.