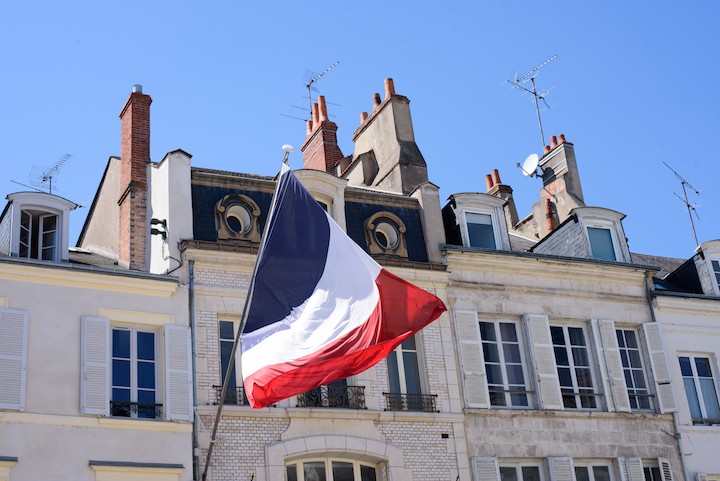 Puhelimeni on reistaillut viimeisen muutaman päivän aikana oikein kunnolla ja kauhulla odotan milloin se sanoo itsensä irti. Jos jotain inhoan, niin se on tekniikkaan ostamista. Tiedän, että työvälineet täytyy olla kunnossa ja puhelin on tietokoneen lisäksi yksi tärkeimmistä työvälineistäni, mutta silti…
No sitten tullaan siihen, että löysin vihdoin hyväkuntoisen Chanelin Flap Bagin (halleluja – ei tarvitse miettiä kumpaan tuhlaan mieluummin rahani – muotiin vai elektroniikkaan). Mielestäni vintage Flapit on erityisen kauniita kullanvärisillä yksityiskohdilla, mutta jos ostaisin Flapin uutena, niin valitsisin sen caviar nahalla ja hopeisilla metalleilla.
Tämän Chanelin tieltä laitoin Huuto.nettiin muutamia uutuuksia. Myynnissä mm. Célinen ihana clutch ja YSL sormus. Kaikki kohteet löydätte täältä (lisäilen tuotteita viikon aikana)!
Katsoimme viikonloppuna Euroviisuja ranskalaisen kanavan kautta ja ranskalaiset juontajat saivat välillä vereni kiehumaan. Ranskalaisten yksi huonoista puolista on se, että ihmisiä arvostellaan todella kärkkäästi (välillä vitsinä ja välillä vähemmän vitsinä). Mm. siinä vaiheessa kun eri maiden edustajat kertoivat raadin pisteet, nämä juontavat arvostelivat heitä ilman mitään filttereitä. Inhottavaa kuunnella toisten *ittuilua suorassa lähetyksessä ja helppohan se on arvostella muita kun itse istuu näkymättömänä selostuskopissa. Ensi vuonna taidan suosiolla katsoa nämä kisat netistä Ylen sivuilta, heh!
Jos jotain huonoa, niin myös hyvää. Ranskalaisten suhtautuminen ruokaan ja liikuntaa (tai elämään ylipäätänsä) on hyvin terve ja naapuritontin Helena kirjoitti aiheesta hyvän postauksen vähän aikaa sitten, joka kannattaa lukea. Huomatkaa myös Caroline de Maigret'n treenivinkit, jotka voin täysin allekirjoittaa Pariisissa asuneena, heh.
My iPhone is falling apart and there's nothing I hate more than spending money on technology. Phone and computer and the most important tools for my work, but it still doesn't feel too exciting to buy a new phone. I much rather spend my money on fashion, which brings us…
I finally found a vintage Chanel Flap bag is good condition. I have been searching for the right one for a while now and I finally got lucky.
My fellow blogger Helena wrote a great post comparing French and Finnish diet (you can read it here in Finnish). I so agree with her post, because I think the French have a way more relaxed and "normal" approach to diet and food. Life is to be enjoyed and eating and socializing for hours is part of it. And if you don't feel like going to the gym, there is no need. I think some Finnish people are sometimes too consumed and stressed out about eating healthy and exercising enough, to the point where they forget to enjoy life and living in the moment. Chocolate or a good pasta meal are the small things I enjoy in life even if they are not going to make my (non existent) six pack visible. But so what? I much rather enjoy the moment. I think when you eat normally, normal food and don't stress about your eating, it's way better than trying desperately to stay on the super healthy diet and then stress about any treats you might eat every now and then. Stress is the worst enemy don't you think?