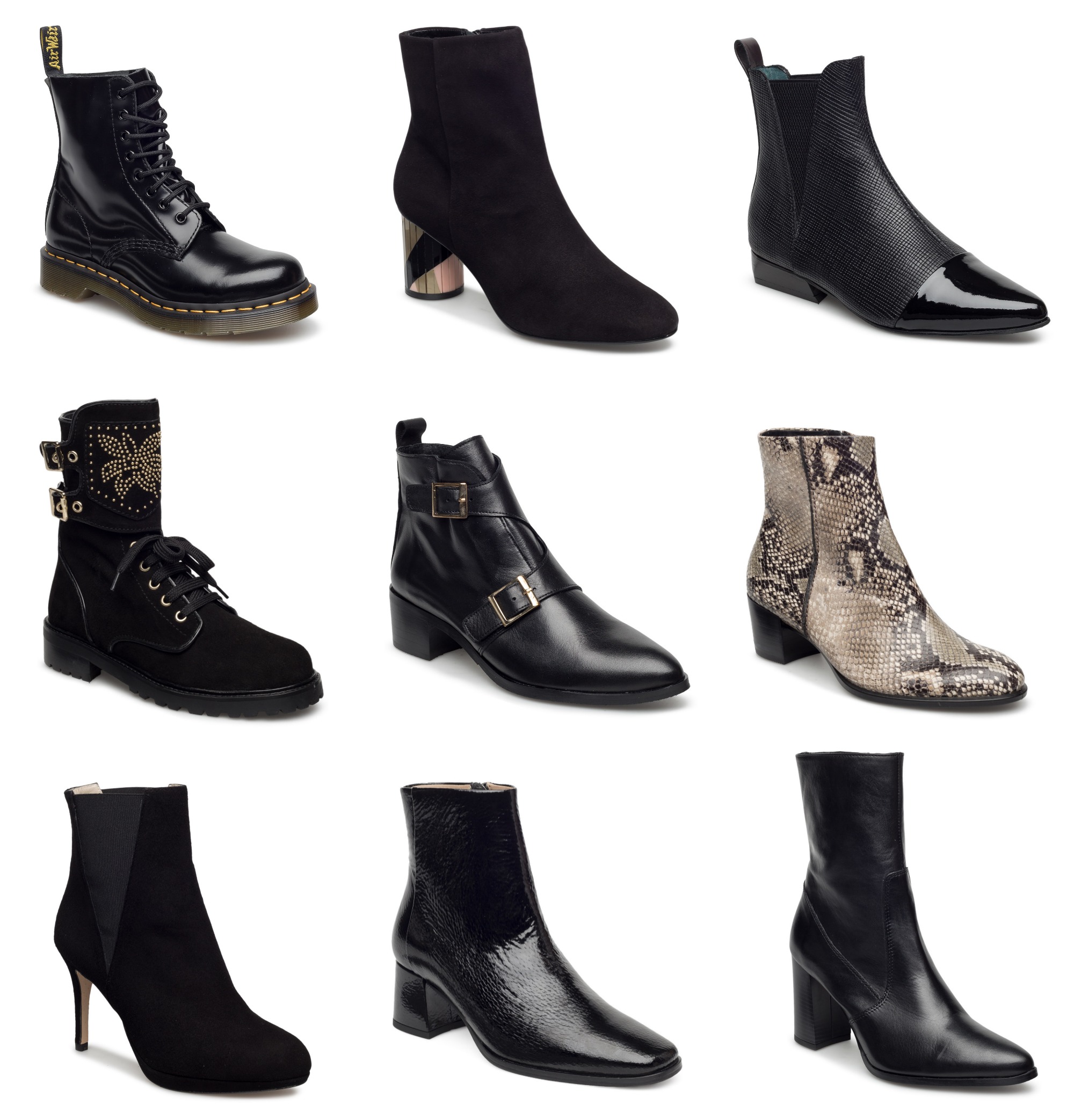 Dr. Martens   /   Kurt Geiger London   /   By Malene Birger
Tässä vielä pikainen vinkki tähän sunnuntaihin, ennen kuin suuntaamme poikaystäväni kanssa juhlistamaan seitsemättä yhteistä vuottamme. Boozt tarjoaa tänään 20% alennuksen kengistä koodilla SHOES20 (min. tilaussumma 108€), joten nyt kannattaa hankkia kengät tulevaan kauteen. Itse löysin vihdoin ne täydelliset kiiltonahka nilkkurit (niistä juttua ensi viikolla), mutta hakusessa olisi vielä maiharityyliset nilkkurit. Mietin näitä klassisia Dr.Martenseja, mutta voi olla, että ne ovat omaan jalkaani liian raskaan näköiset. Myös nuo Biancon soljella varustetut nilkkurit ihastuttavat. Olen myös kuullut monen suusta, että Eccon kengät ovat mitä mukavimmat jalassa ja kiitos merkin face liftin, voisin kuvitella hankkivani kengät heiltä. Täytyy vähän miettiä!
En voi uskoa, että seitsemän vuotta on hujahtanut poikaystäväni kanssa näin vauhdilla, mutta päivääkään en vaihtaisi. Tähän seitsemään vuoteen on kuulunut kolme eri asuinkaupunkia, yksi vuosi eri maissa ja lukemattomia onnen hetkiä, kuin myös niitä vaikeampiakin hetkiä. Kaikesta olemme selvinneet yhdessä ja tänään skoolaamme vanhoille muistolle ja tuleville vuosille!
P.S. Huomenna pärähtää käyntiin Andiata-arvonta, eli pysykäähän kuulolla!
Here is a quick tip for this Sunday morning! Boozt.com is offering a 20% discount of their Fall shoes. With the code SHOES20 you can get the discount (min. purchase amount is 108€). Now is the perfect time to get your shoes for Fall! I already found the perfect patent leather ankle boots (more about them next week), but I'm still looking for another pair…something similar to Dr.Martens, but I'm not sure if their boots would look to heavy on me. Let's see!
So today me and my boyfriend go somewhere special to celebrate our seven years together. I can't believe seven years have passed in a blink of an eye, but I wouldn't change a thing. I'm definitely the luckiest girl to have him by my side and we've already been through a lot, but our love has never changed. So today we are raising a toast for the beautiful memories and for future memories to come!
P.S. Stay tuned as tomorrow I'm organizing an Andiata give-away on the blog!
*Commercial links/Mainoslinkkejä.
Save
Save
Save
Save
Save
Save
Save
Save
Save
Save
Save
Save
Save