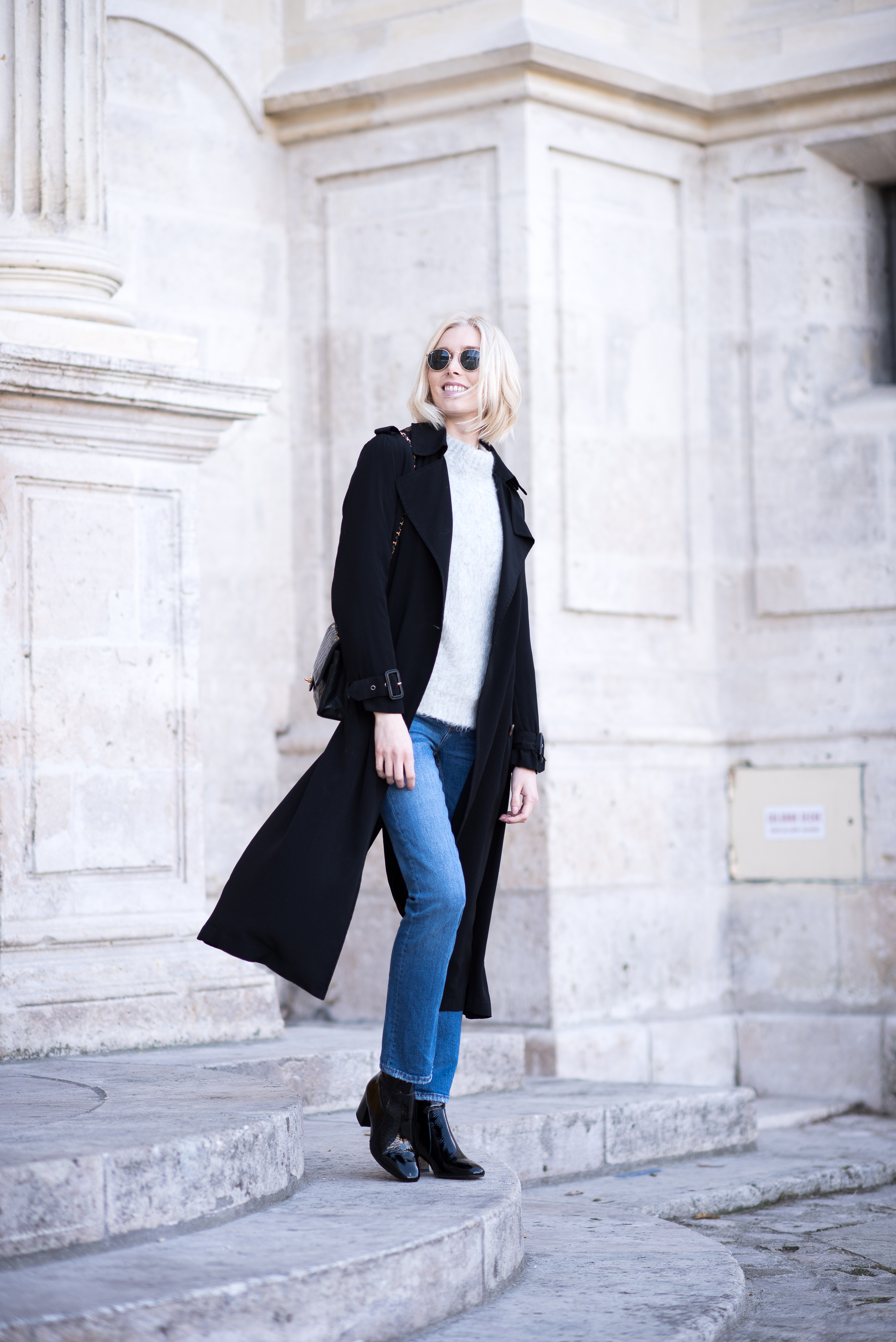 Eilinen päivä tuli tosiaan vietettyä Pariisissa ja illemmalla lisää tunnelmia tuosta vanhasta asuinkaupungistani. Tässä kuitenkin yksi tämän viikoin asuistani, jonka puin päälleni yksi erittäin tuulinen päivä. Tuuli teki ilmasta sen verran viileän tuntuisen, että päätin kaivaa kaapistani tämän COS:in mohairneuleen. Tuo on aivan mielettömän lämmin (heittämällä kaappini paksuin neule) ja aina se päällä tuntuu, kun olisi lämmitin niskassa. Aika täydellinen vaate tällaiselle vilukissalle siis!
Tämä viikko on mennyt ihan silmänräpäyksessä, enkä voi uskoa, että taas on viikonloppu. Juurihan se oli? Tämä tarkoittaa omalla kohdallani sitä, että Helsinki-reissuni lähestyy, joten pian olen taas "kotona". Perhe, ystävät, ruisleipä (oivariinin kera) ja niin – se sauna. Oi miten kaipaankaan saunaa! Jos vain aika riittäisi, niin istuisin mielelläni koko reissun ajan vain saunassa. Tosin tiedossa on sen verran vauhdikas viikko, että pysyn liikkeellä pakostakin, mutta muutaman illan pyhitän pelkästään tälle suomalaiselle parantajalle.
Ihanaa viikonloppua kaikille ja kuullaan vielä illemmalla!
I spent all of yesterday in Paris and I'll tell you more about it later today. This outfit is something I wore this week during a very windy day. The wind made the air feel much cooler, so I chose a very warm knit under this light trench. This mohair knit is the thickest knit in my closet and needless to say, the warmest. It really feels like having a heater on your body when wearing this thing! Perfect for a person like me, who's always cold.
This week went by so fast and I can't believe it's weekend again. I mean wasn't it weekend like two days ago? This means that my trip to Helsinki is getting closer and next week I'll be seeing my family and friends, eating my favorite food and enjoying the sauna. To be honest, I can't wait!
Enjoy your weekend everyone!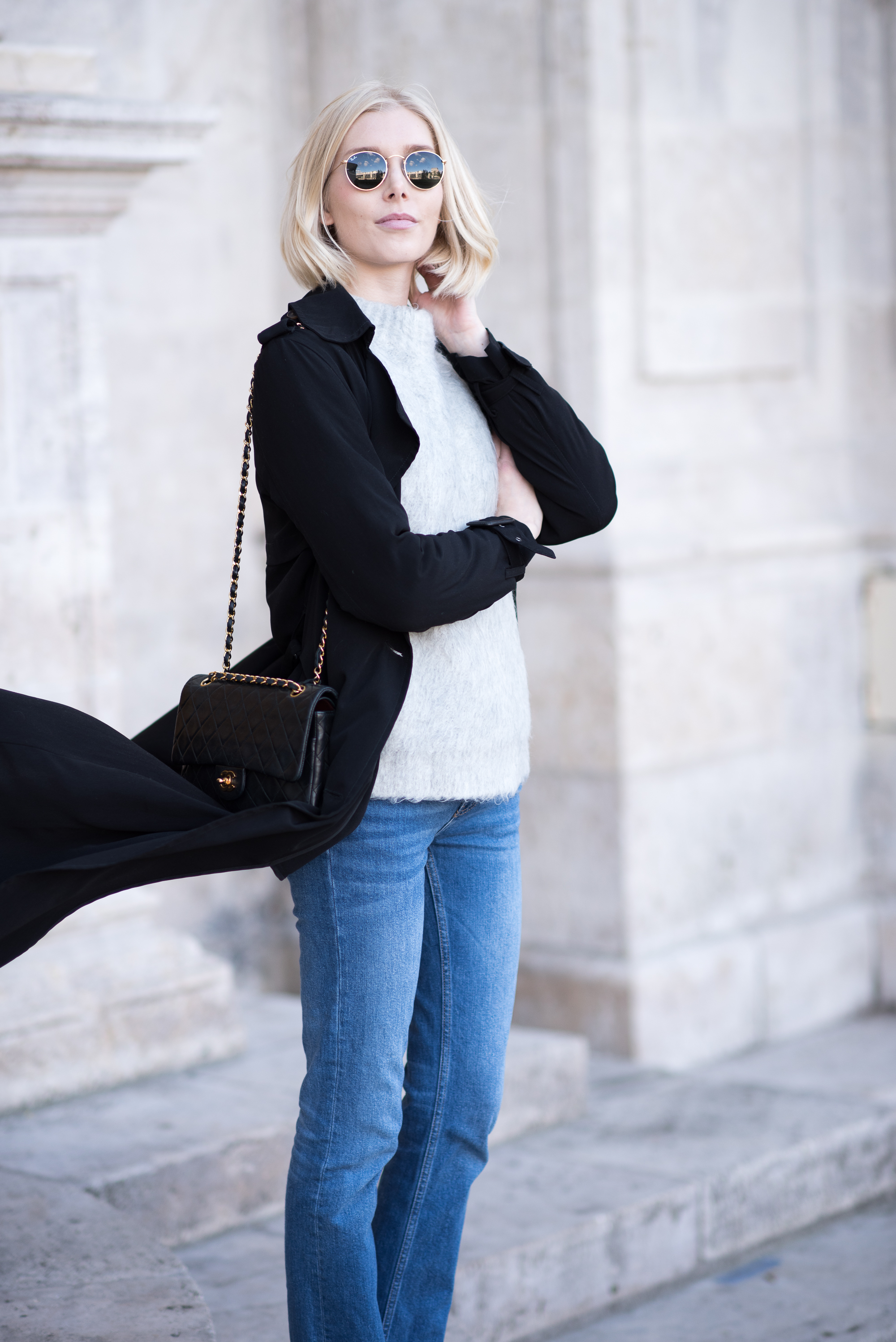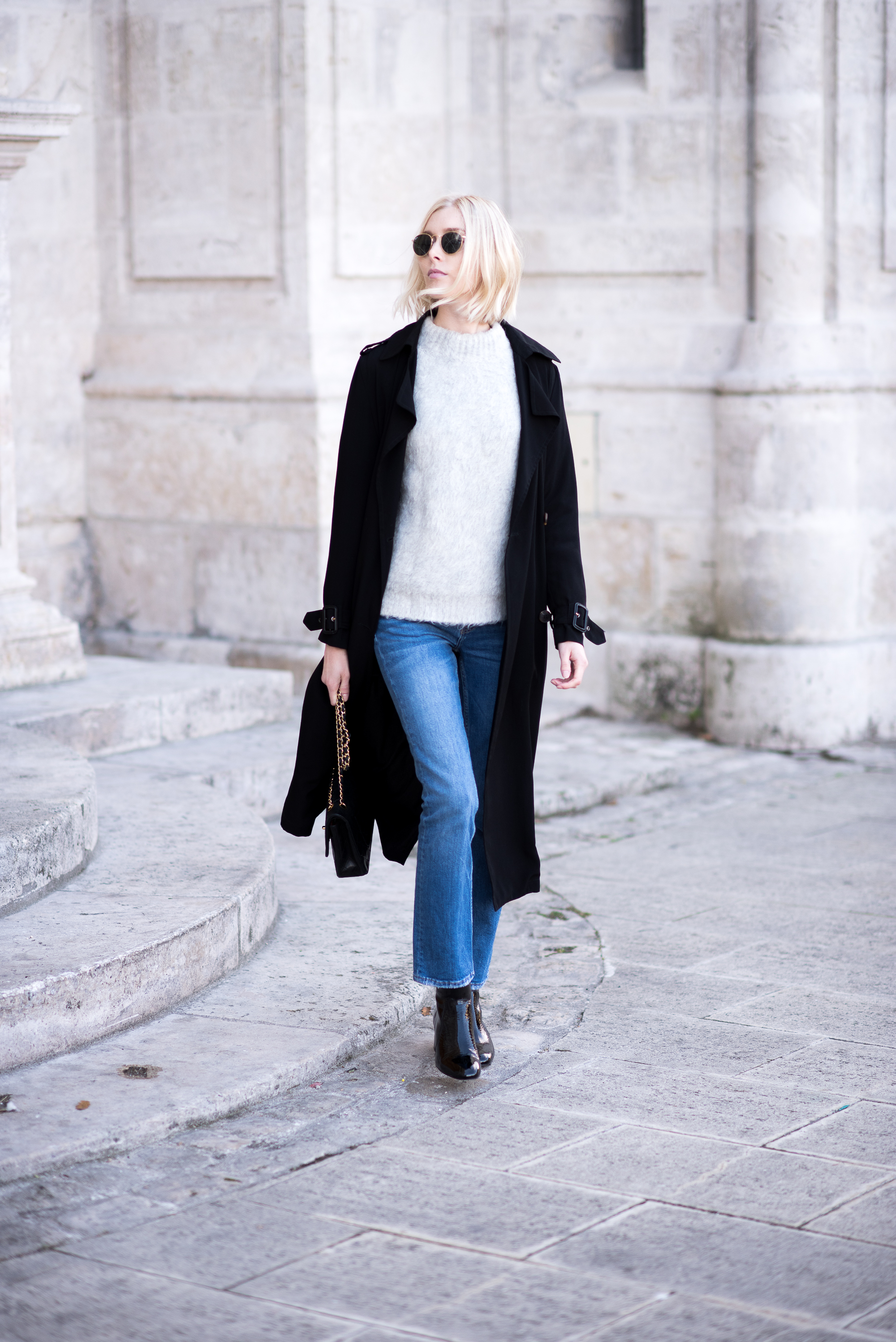 Trench coat / Zara (similar here*, here*)
Knit / COS (similar here*, here*, here*)
Jeans / Mango (similar here*)
Boots / Urban Outfitters (similar here*)
Bag / Chanel
*Commercial links.
Save
Save
Save
Save
Save
Save