Paljastinkin jo täällä blogin puolella, että mihin laukkuun lopulta päädyin. Marcie oli heti se, joka tuntui omalta  – jo ennen kuin olin edes nähnyt Hayley:n tai sovittanut sitä. Sitten kun näin Hayleyn, niin se ei sytyttänyt, vaikka kaunis sekin toki on. Tiedän, että se vetoketju-systeemi olisi tuntunut liian hankalalta omassa käytössäni ja muutenkin Marcie tuntui astetta rennommalta.
Olin kyllä lukenut arvosteluita tästä laukusta etukäteen, mutta yllätyin silti kuinka tilava se on. Sana "mini" hämää, koska pientä tämä ei ole nähnytkään. Reilun syvyyden ansiosta sinne mahtuu kaikki tarpeellinen ja paljon enemmän. Olen käyttänyt laukkua jo muutaman kerran, enkä voisi olla tyytyväisempi. Tämä on kyllä aivan täydellinen arkilaukku, joka on kuitenkin tarpeeksi tyylikäs myös illalliselle.
Yhtä asiaa kuitenkin kaipaisin. Nimittäin hihnan kohdalle nahkaisen kiinnikkeen, jolla saa sen hihan liehuvan pätkän kiinnitettyä (tiedättekö mitä tarkoitan?). Hihna on sen verran pitkä, että itselleni sitä jää reilusti yli, joten olisi kiva saada se siististi pois tieltä. Mutta tätä pientä puuttuvaa osaa lukuun ottamatta, olen ollut todella tyytyväinen tähän pieneen tilaihmeeseen!
Marcie was the bag that I fell for when I entered the Chloé boutique. Even before I saw the Hayley bag (which was my second option), I knew I'd go for the Marcie. It was a clear winner and just had everything I was looking for in a little everyday  bag. I also think it's more convenient for my needs and what I didn't like about the Hayley was the zipper opening, even though it's a beautiful bag as well.
I had read some reviews of the Mini Marcie before, but I was still surprised how much it actually fits. The name "mini" is a bit misleading, as it you'd think it barely fits a phone and a wallet. Instead it's very spacious and fits everything I need and more. Needless to say, I'm very happy with this new bag purchase!
Enjoy this new week everyone!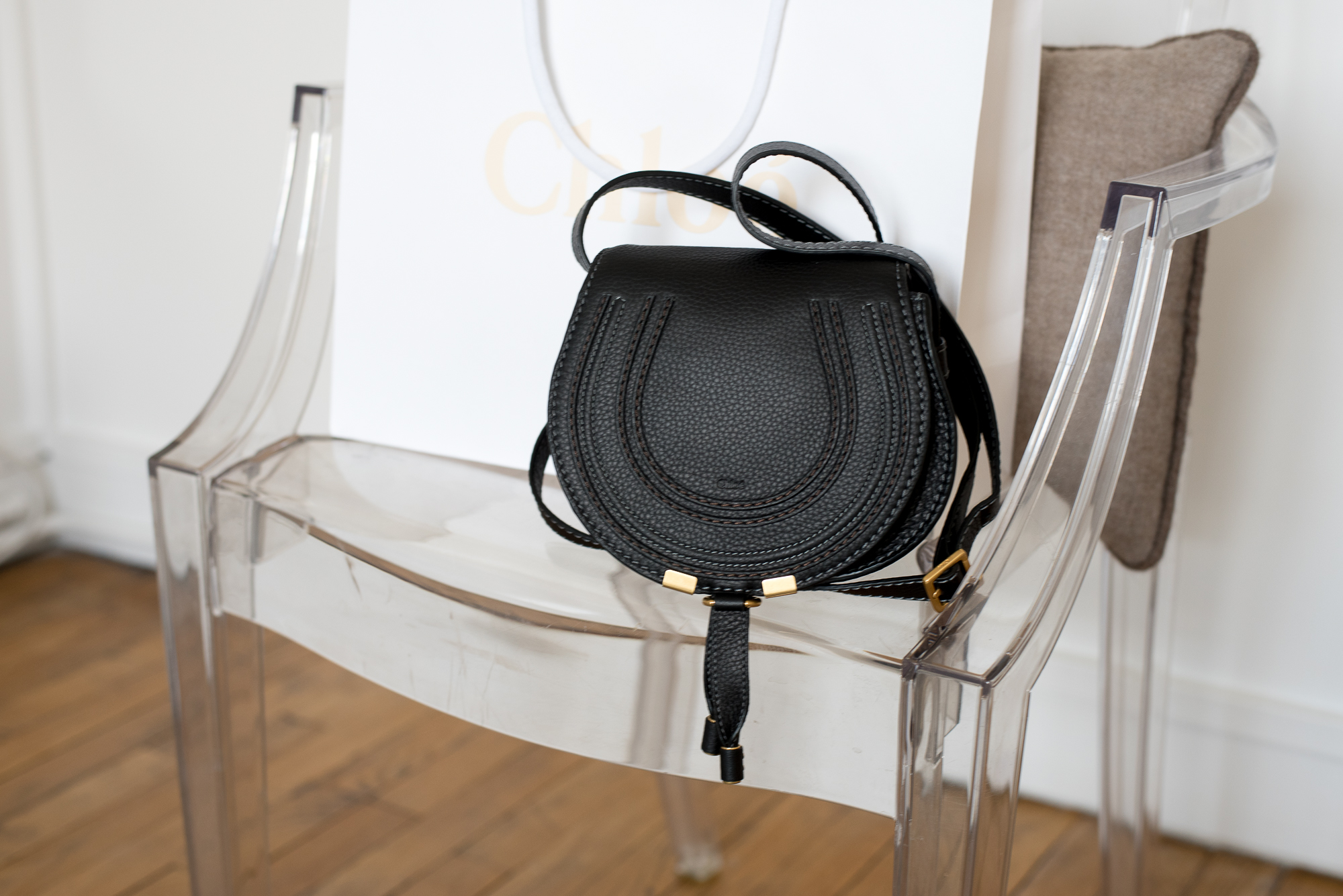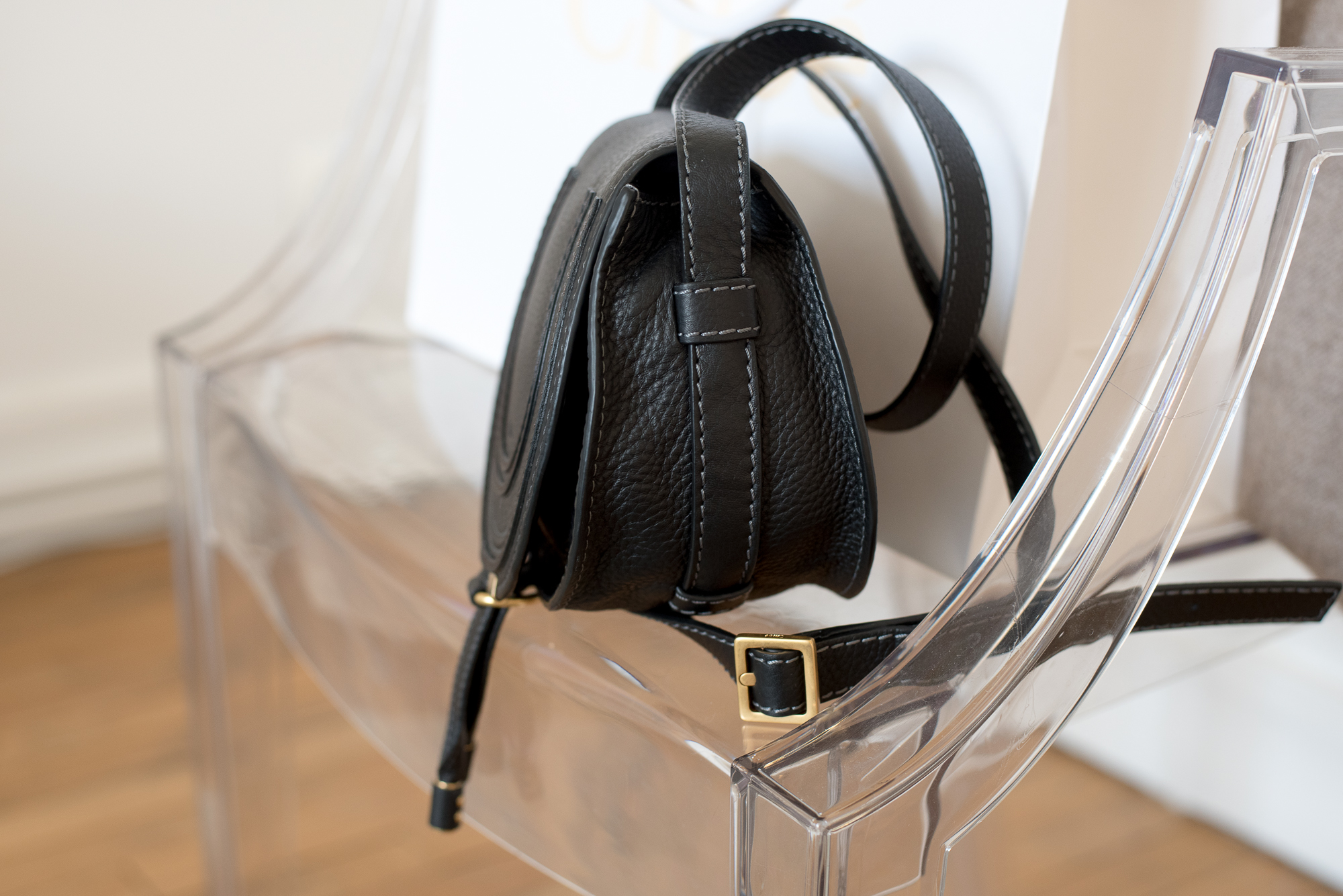 Save
Save
Save
Save
Save
Save
Save
Save
Save
Save