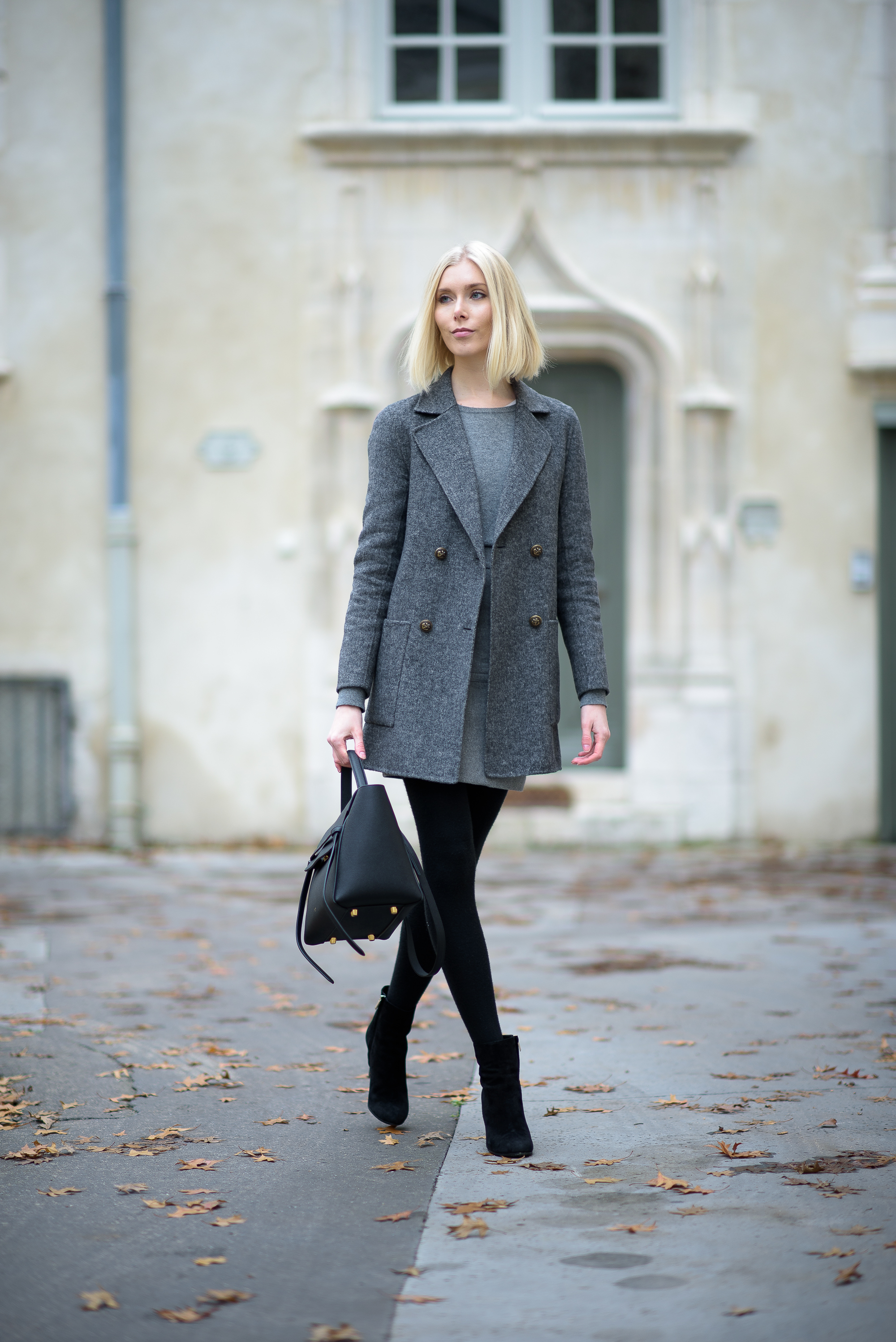 Tälllä oli eilen ihana aurinkoinen (vaikkakin kylmä) päivä ja vietin paljon aikaa raikkaassa ulkoilmassa. Lounastimme koko perheen kanssa ja ruokailun jälkeen kävimme koirien kanssa metsässä kävelyllä (Mikko oli vauhdissa kuten arvata saattaa). Ihanan rentouttava sunnuntai siis takana ja nyt sitä jaksaa juhlistaa poikaystäväni syntymäpäiviä ihan pitkän kaavan mukaan. Me aina nauramme poikaystäväni kanssa sille, että hänen syntymäpäivänsä ovat juuri ennen joulua ja minun tammikuussa joulun jälkeen. Kaikki vuoden lahjat kerääntyvät siis joulun tienoille, joten pää on ihan tukossa kaikkien lahjaideoiden kanssa, heh.
Olen muuten potenut hiusteni kanssa pientä kriisiä ja haluisin ainakin väristä aavistuksen tummemman. Olen käyttänyt Sedinin suosittelemaa Goldwellin sävytettä, joka poistaa tehokkaasti tuon näissäkin kuvissa näkyvän keltaisuuden, mutta tähän aikaan vuodesta väri voisi olla aavistuksen tummempi. Mietin myös, että etuosaa voisi kerrostaa kevyesti, jotta se laskeutuisi kauniimmin (nyt kun hiukset ovat kasvaneet ulos siitä lyhyestä polkasta). Täytyykin siis yrittää saada Sedinille aika tammikuulle!
Mutta nyt järjestelemään poikaystäväni syntymäpäivää. Joyeux anniversaire mon amour!
The weather was so nice yesterday and I took full advantage of the sun and fresh air. Forrest walk with the dogs, family lunch and chill evening watching Netflix with my love. Perfect Sunday if you ask me! Today we are then celebrating my boyfriends birthday, so it's a great start to this new week. And soon we can officially start the countdown for Christmas Eve!

Have a great new week everyone!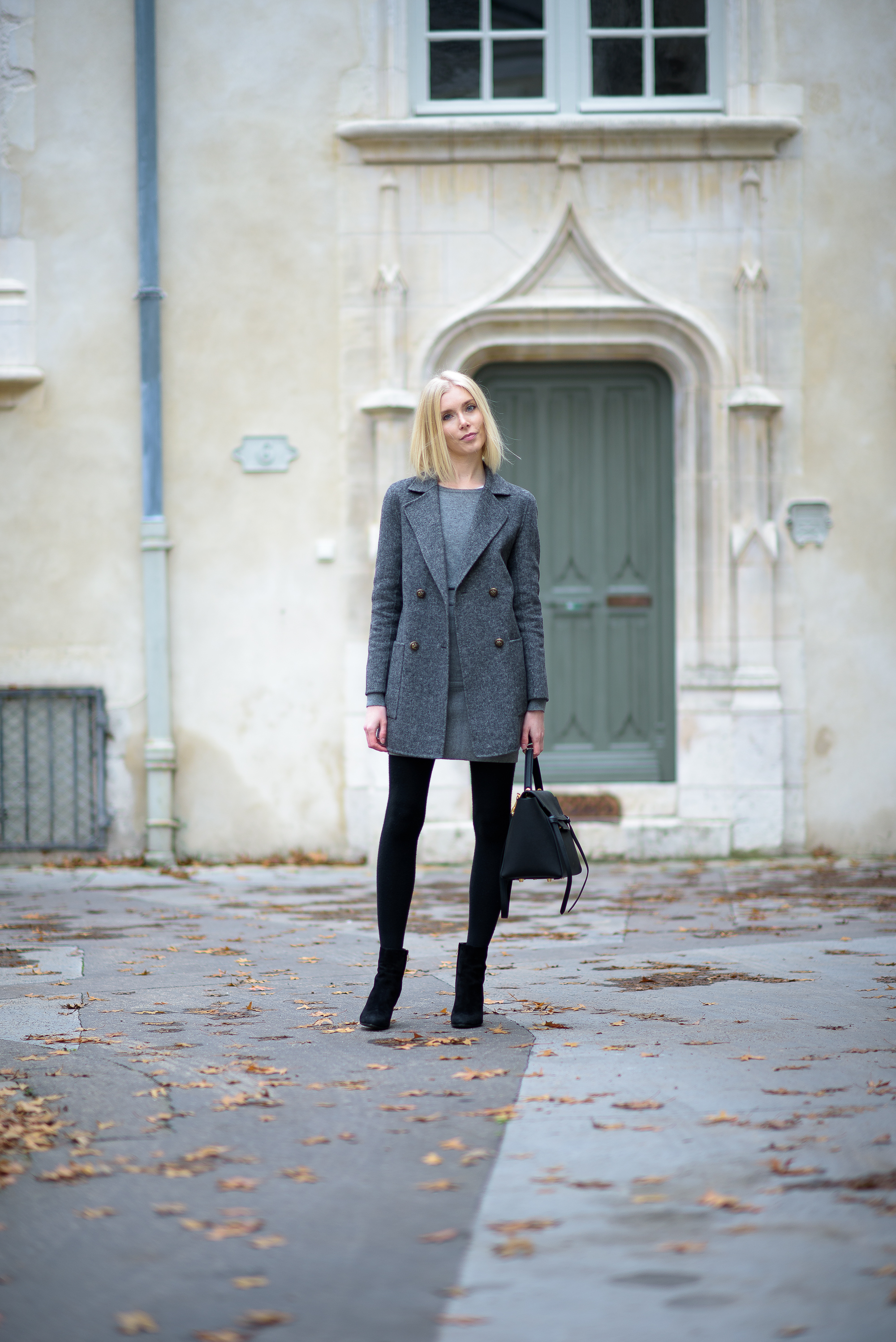 Photos: Thomas D.
Jacket / Zara (similar here*)
Knit / H&M (similar here*)
Skirt / T by Alexander Wang (similar here*)
Boots / & Other Stories (similar here*)
Tights / Wolford*
Bag / Céline
*Commercial links/Gifted.
Save
Save
Save
Save
Save
Save
Save
Save
Save
Save
Save
Save
Save
Save
Save
Save
Save
Save
Save
Save
Save
Save
Save