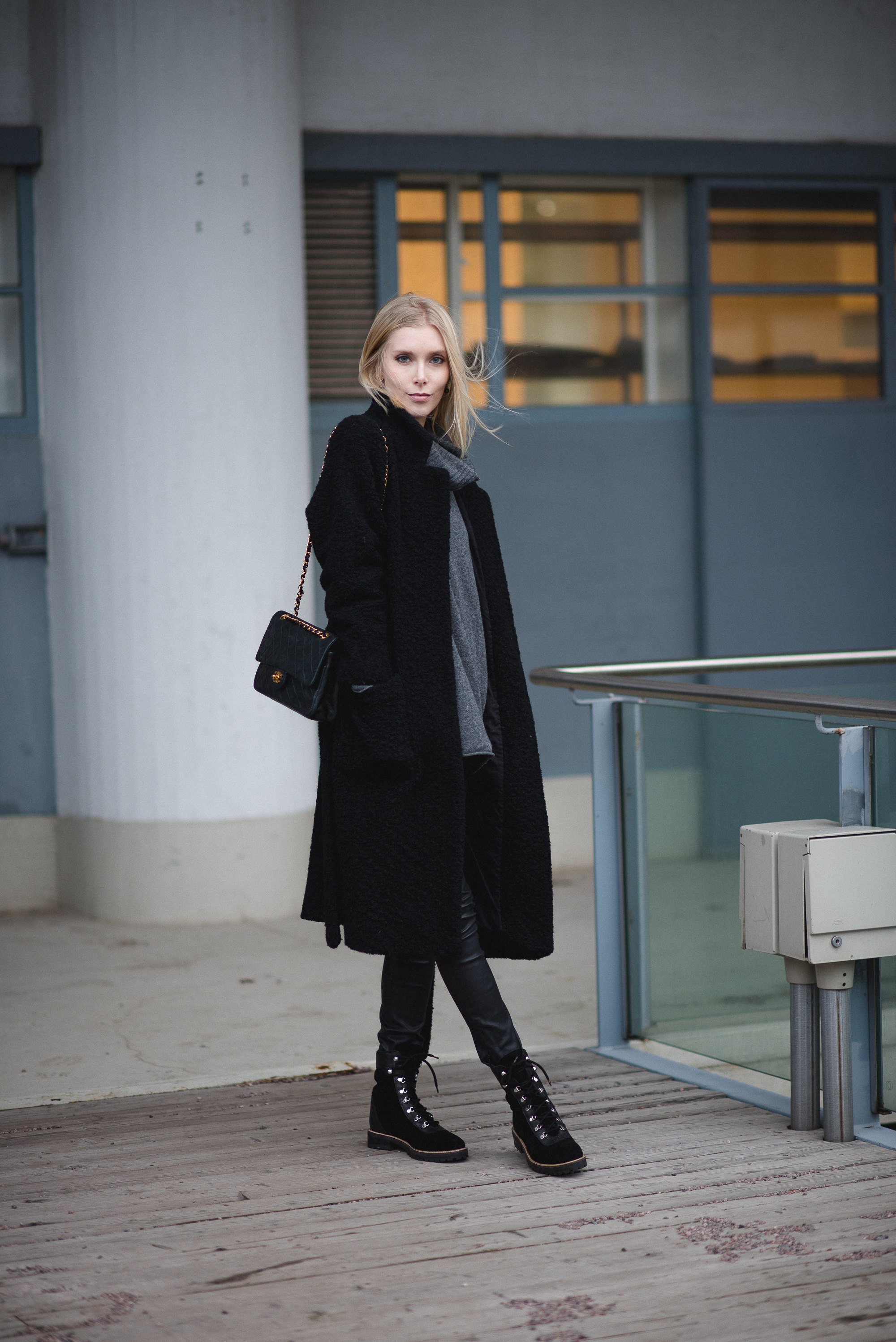 Kerroin maanantaina, että löysin täydelliset nahkahousut Andiatalta. Tämä on malli on monikäyttöinen ja sopii oikeastaan kaiken kanssa. Housujen lahkeissa on vetoketjut, joten ne sopivat hyvin myös korkojen kanssa käytettäväksi tai vaihtoehtoisesti vaikka bootsien päälle. Tässä tapauksessa pidin vetoketjun suljettuna ja työnsin lahkeet saappaiden sisään lämmittämään kinttuja.
Nämä nilkkurit on muuten ne mitkä ostin viime vuoden puolella H&M:stä. Malli on todella kiva, mutta miinusta siitä, että korko oli muovia, joten kannat piti käydä vaihtamassa suutarilla. Oli kylläkin sen arvoista, sillä nämä ovat tällä hetkellä kaappini ainoat kunnon talvikengät ja ne ovat olleet jalassani lähes päivittäin. Otin nämä mukaani myös sinne Puolaan ja vaikka tiedän hyvin, että uusia kenkiä ei kannata ottaa reissuun, niin otin silti. No, toisen jalan kantapää meni kenkiä sisään ajaessa aivan rikki ja kävely oli vaivalloista lähes koko reissun ajan. Tyhmästä päästä kärsi sitten koko ruumis. Ensi kerralla voi taas miettiä vähän fiksummin…Pakko kyllä myöntää, että muodista kiinnostuneeksi kenkävalikoimani on todella säälittävä. Tänä vuonna ajattelinkin panostaa enemmän kenkiin! Tai no, vuoden ensimmäinen ostokseni oli jotain ihan muuta, mutta lisää siitä huomenna. Hyvää keskiviikkoa kaikille!
I told you that I found the perfect leather pants from my favorite Finnish brand Andiata. This pair is so timeless and goes with everything. There is a zipper at the hem, so you can wear them nicely with heels or then with boots like me here.
These boots are a purchase from last year and I have to say that I've been pleasantly surprised by them. The shape is great and they fit well. I just made one little mistake and that was taking them to Poland with me. Of course you should never wear brand new shoes straight away for hours, but that's what I did…I wore them to Poland and even before I got there, my heels were completely destroyed. You can imagine how painful it was to walk after that..A reminder yet again not to wear new shoes for hours on the first day. And talking about shoes, this year I have to invest in better shoes. My collection is pathetic to be honest, so I need to change that. New shows are on my wish list for this year! And there was something else on my wish list, which came true and more about that tomorrow. Enjoy your day everyone!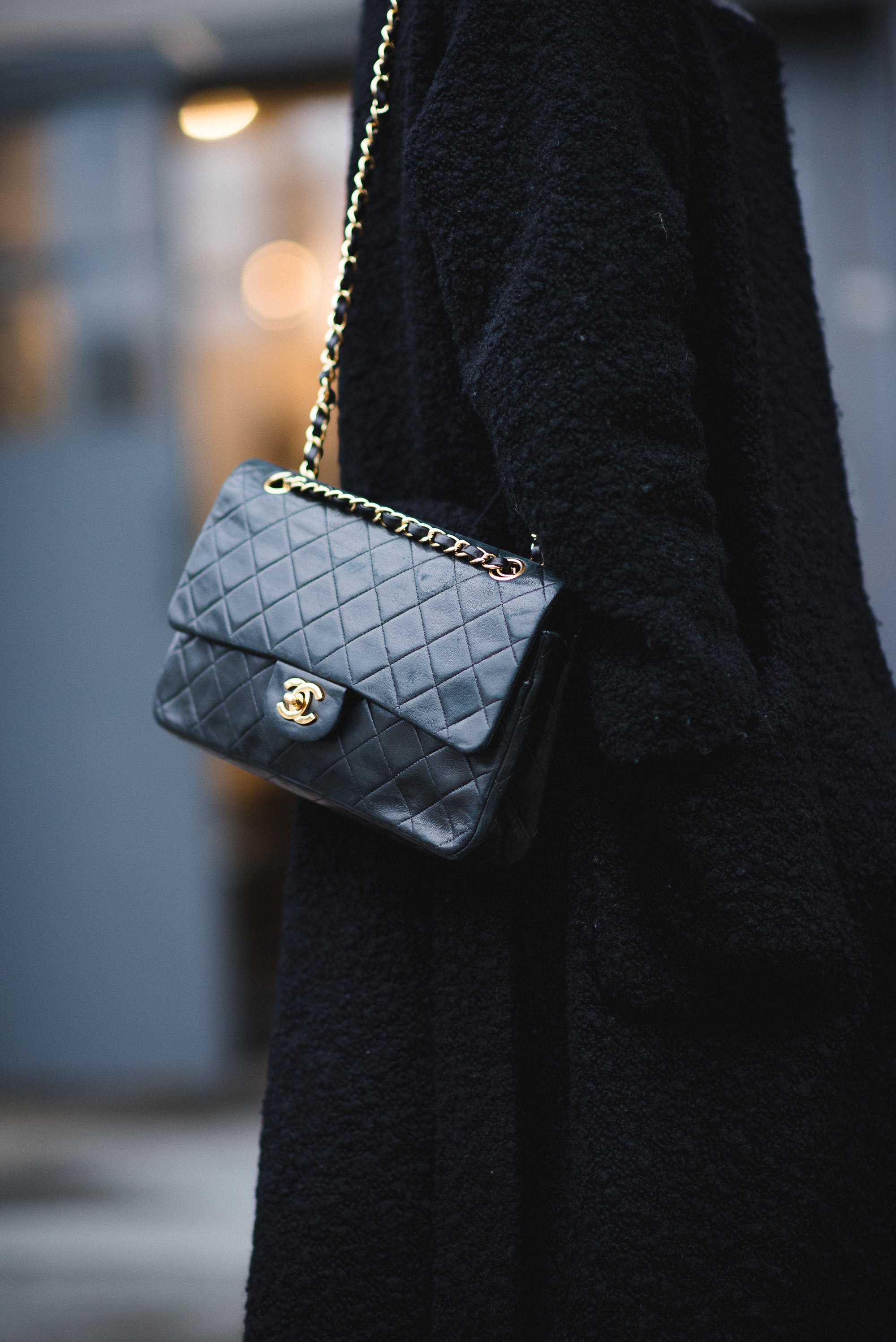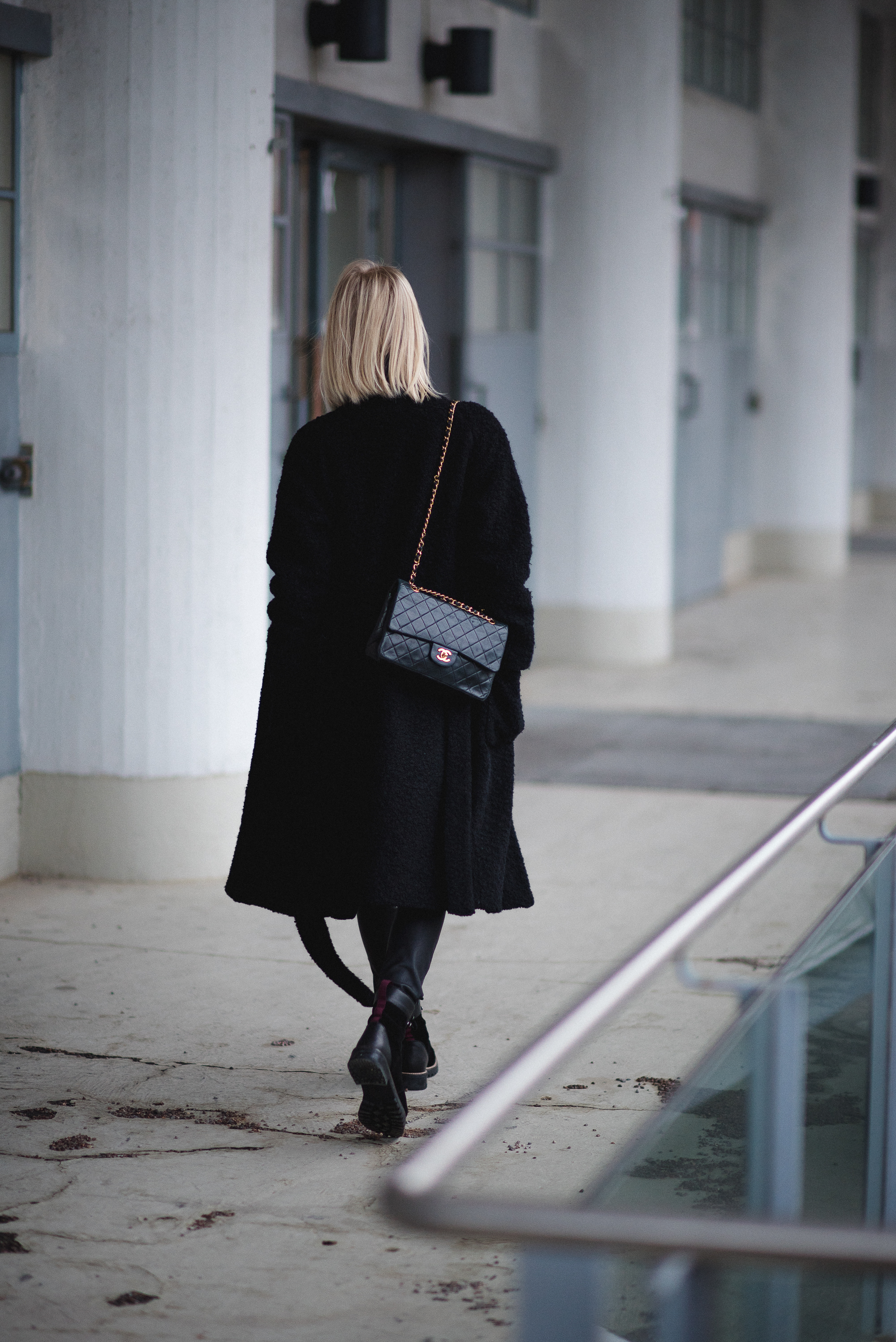 Photos/Thomas D.
Coat / Ganni (similar here*)
Knit and pants / Andiata
Boots / H&M (similar here*)
Bag / Chanel
*Commercial links.
Save
Save
Save
Save
Save
Save
Save
Save
Save
Save
Save
Save
Save
Save
Save
Save
Save
Save