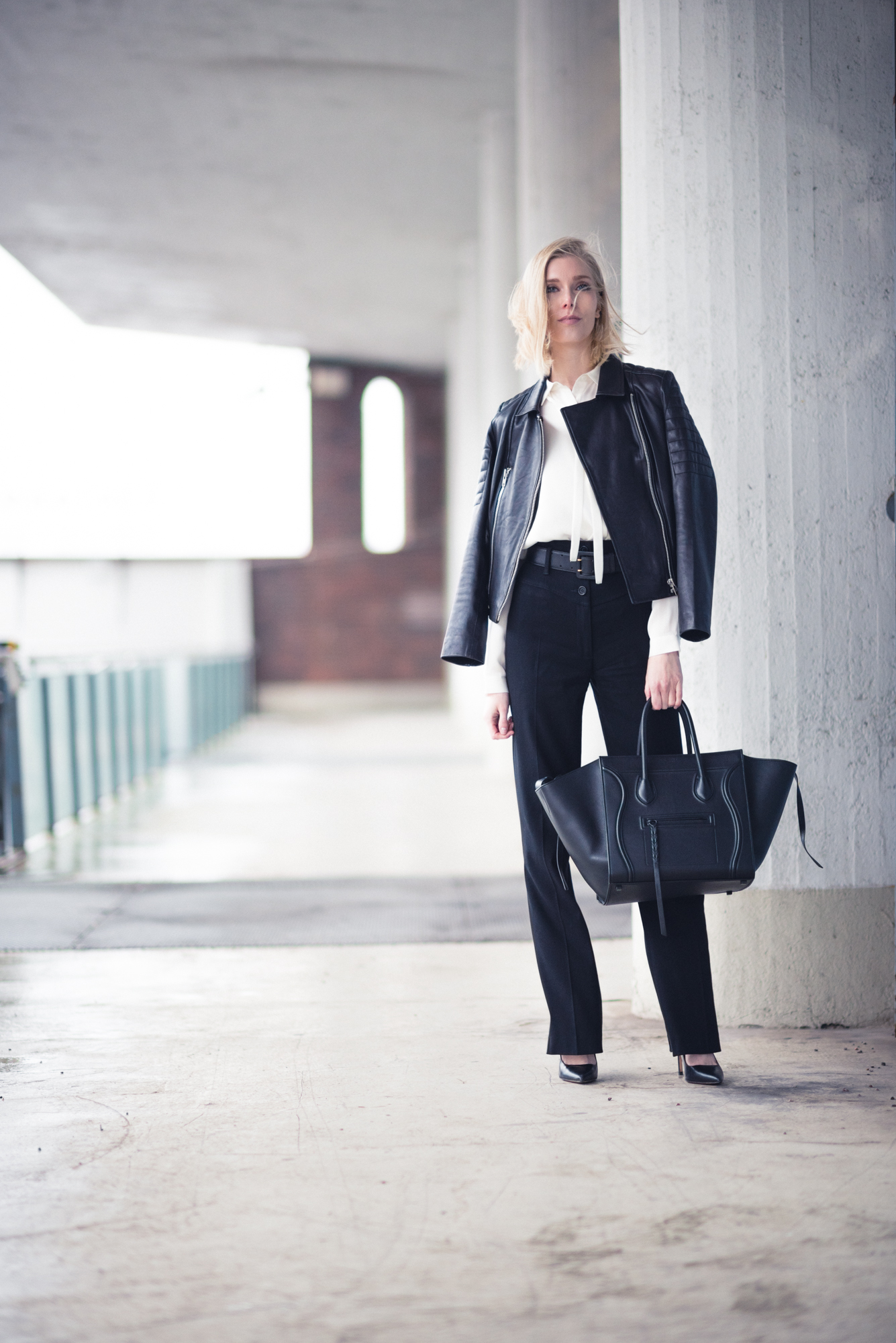 On muutama sellainen vaatekappale, jota on paljon saatavilla, mutta sitä täydellistä ei siitä huolimatta vain tunnu löytyvän. Yksi sellainen on ollut itselleni valkoinen silkkipaita. Olen nähnyt kauniita malleja, mutta joko silkki tuntuu huonolaatuiselta tai sitten pituutta ei ole tarpeeksi. Tämä Andiatan Flore-niminen silkkipaita on kaikin puolin juuri sellainen, jota olen metsästänyt. Ihanaa bow-lenkkiä voi pitää rusetilla, auki tai näin rennosti kiinnitettynä. Paidan pituus on myös loistava, sillä se näyttää kivalta nahkahousujen tai farkkujen parina. Tässä asussa yhdistin paidan siistimpien mustien suorien housujen kanssa ja nämä korkeavyötäröiset ovat aivan ihanat päällä. Suosittelen sovittamaan niitä Andiatan myymälässä, sillä vasta päällä ne heräävät eloon (henkarilla eivät näytä oikein miltään)!
Ja sitten…tämä nahkatakki. Tarvitseeko tätä edes erikseen hehkuttaa? Tämä on muuten ensimmäinen hopeavetoketjullinen nahkatakki, johon olen ihastunut, mutta tässä tuo hopea toimii niin kauniisti. Hitaasti alan siis lämmetä hopeanvärisille yksityiskohdille.
P.S. Muistutuksena, että koodilla andiata20, saatte 20% alennusta verkosta perjantaihin saakka!
There are some pieces that almost all brands offer, but it's still hard to find the perfect one from the jungle of options. One of these pieces is a silk shirt. I have tried so many options, but never found "the one". Until now that is. This one is called Flore and it's exactly what I've been looking for. I love the bow, which can be wrapped or left loosely hanging. This shirt looks such as cool with leather pants or relaxed jeans, as it does with these sophisticated black pants. And don't even get me started on this leather jacket…how perfect is this?
P.S. You can get -20% off on all your orders until Friday (code andiata20)!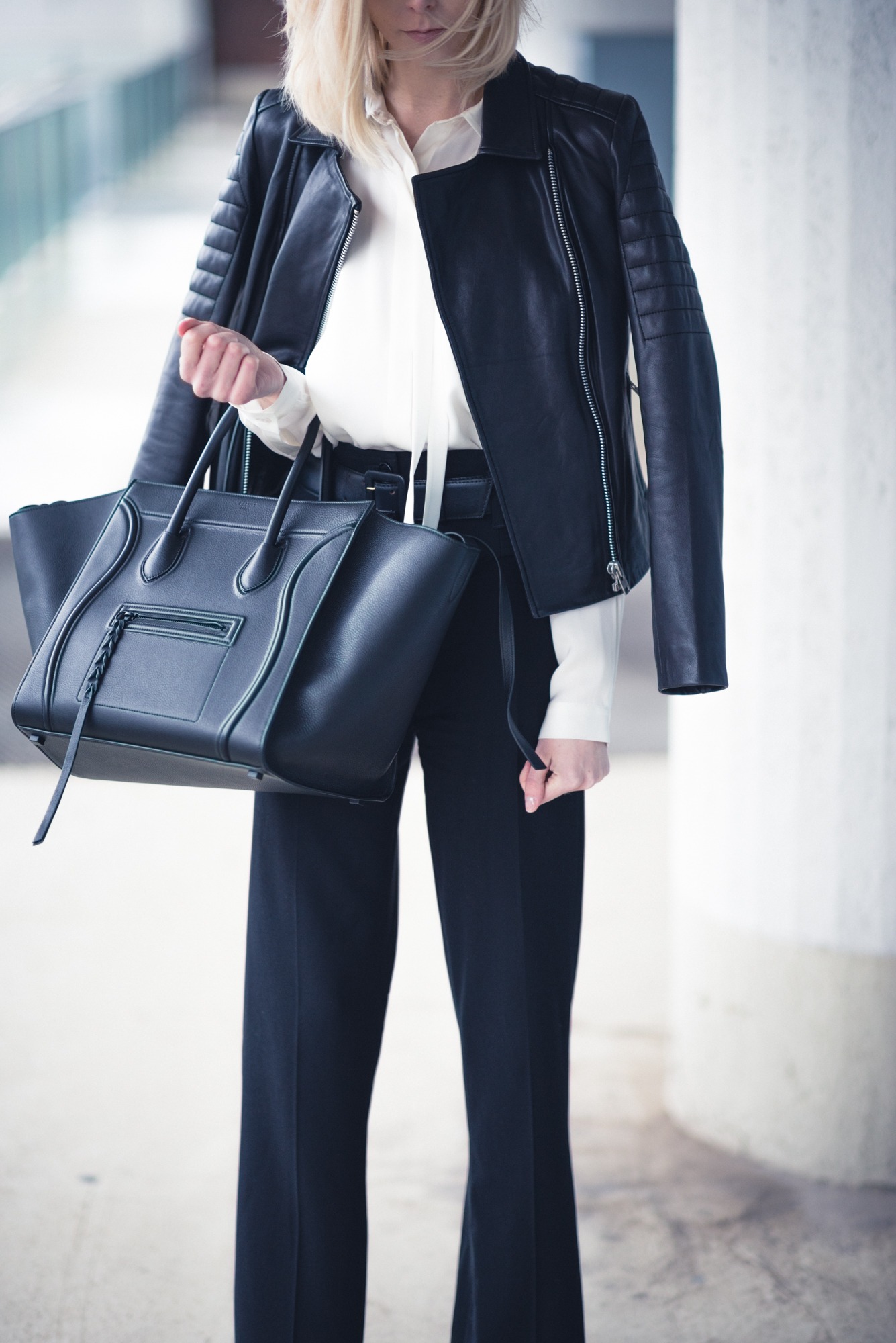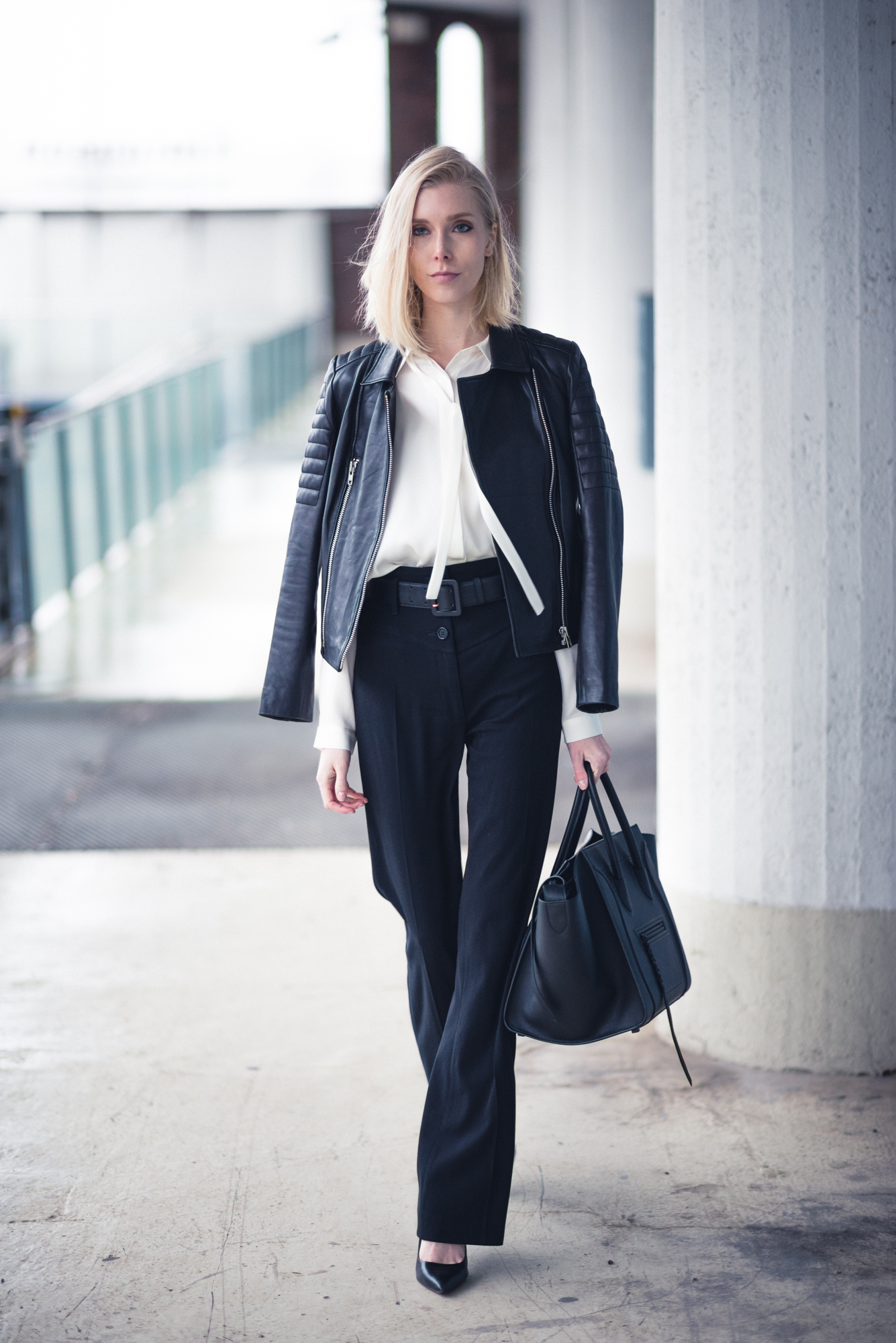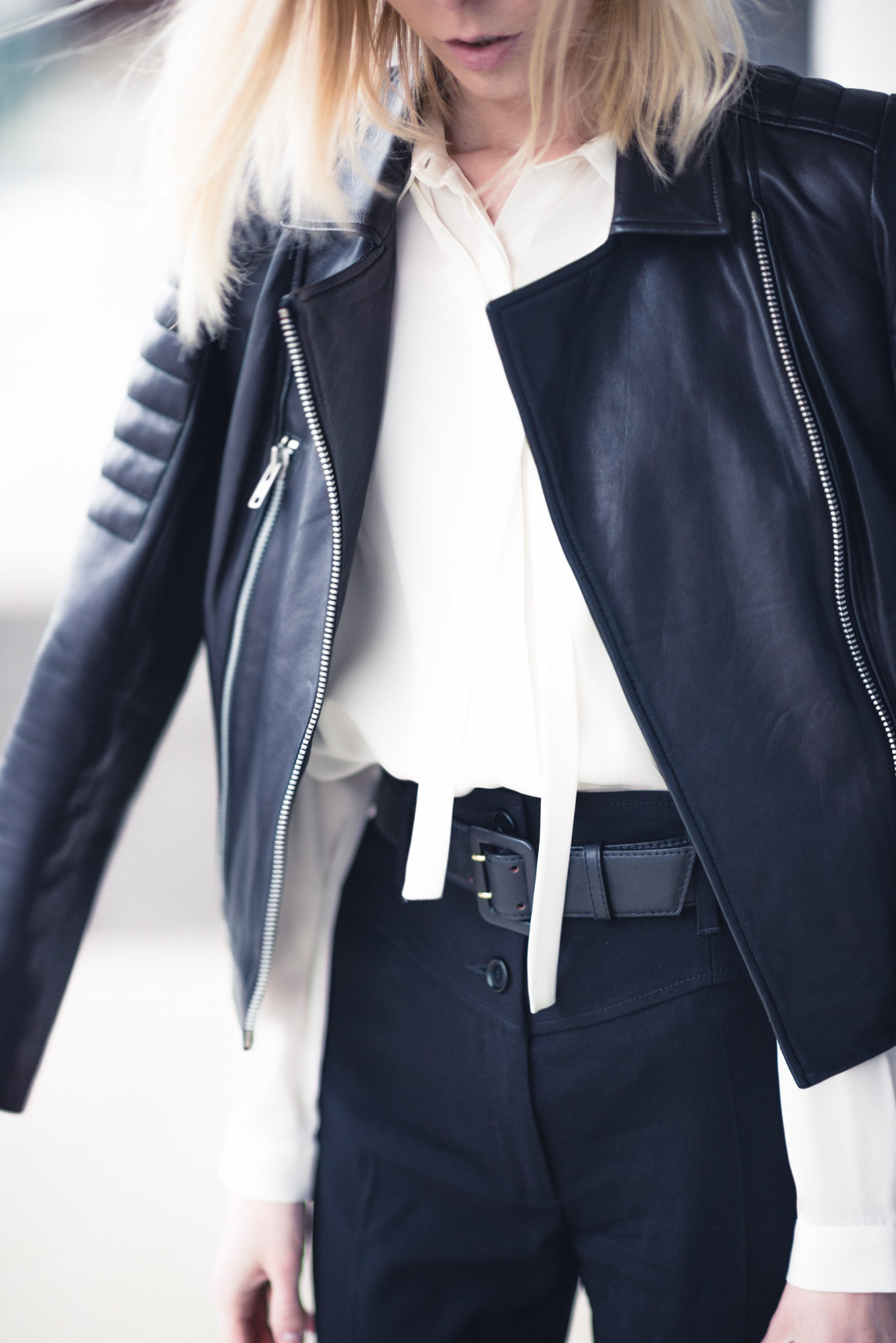 Photos: Thomas D.
Silk blouse / Andiata
Pants / Andiata
Leather jacket / Andiata
*Postaus on toteutettu yhteistyössä Andiatan kanssa.
Save
Save
Save
Save
Save
Save
Save
Save
Save